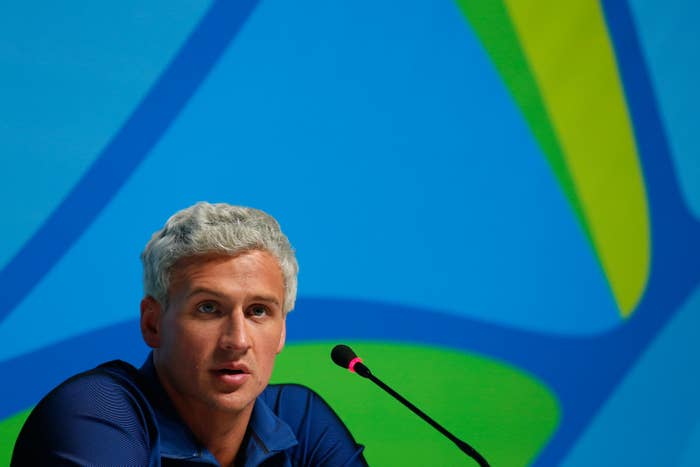 Brazilian police on Thursday charged Ryan Lochte with falsely reporting being robbed at gunpoint during the Olympics, setting the stage for the US swimmer to be summoned back to Rio to testify.
The police investigation formally concluded on Thursday, officials told BuzzFeed News, and the case will now move to the court system. Police are charging Lochte with falsely claiming a crime, an offense that carries a maximum sentence of six months in jail.
Lochte will also be summoned back to Rio to testify, but no date has been set. A judge must still approve the charge.
The swimmer's story grabbed headlines on Aug. 14 after his mother told the media he had been robbed at gunpoint. Lochte then offered more details, saying he and three other swimmers were in a taxi when they were stopped. A man held a gun to his head and demanded money, Lochte said.
But Brazilian police said no robbery took place. They began investigating after Lochte's story was reported in the media, and surveillance footage and interviews painted a different picture of what happened. Instead, police say Lochte got into a confrontation with a security guard at a gas station, and was asked to pay for vandalism to a restroom.
Lochte later backtracked on his story, admitting that he had "over-exaggerated" in an interview with NBC's Matt Lauer.