Rikers Island Guard Arrested After Inmate Dies In Hot Cell
Prosecutors said guard Carol Lackner falsified prison records after she failed to tour and inspect inmate cells in February. Inmate Jerome Murdough died of heat exposure in his 100-degree cell.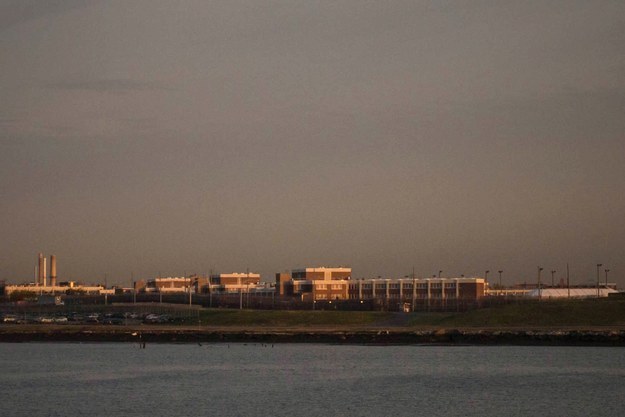 A Rikers Island prison guard could face up to four years behind bars after prosecutors accused her of failing to check on an inmate who ultimately died of heat exposure in his 100-degree cell.
Guard Carol Lackner was charged with seven felonies and 12 misdemeanors related to falsifying records and misconduct, the Bronx District Attorney's office said on Monday. According to prosecutors, Lackner failed to do her regular overnight tour and inspections of inmate cells on Feb. 14–15, then she falsified the prison's log.
During that night, inmate Jerome Murdough died as his cell in the mental observation unit topped 100 degrees. A medical examiner ruled his death the result of hypothermia related to heat exposure, officials said.
The Associated Press first reported Murdough's death, which one city official described as baking to death. He was left alone for four hours as malfunctioning equipment raised the temperature of his cell, the Associated Press reported.
Lackner, who had worked as a guard for more than eight years, was disciplined four years earlier for leaving her post. Her attorney denied that she had left her post during her February shift, but the AP-reported surveillance video did not show the guard making her rounds.
Murdough, who had bipolar disorder and schizophrenia, had been arrested on a misdemeanor trespassing charge after sleeping in the stairwell of a Harlem housing project. His psychiatric medication may have also made him more sensitive to heat.
Murdough's death came after several reports of violence and neglect faced by inmates at Rikers. A federal investigation described the island prison's juvenile system as "broken," with a "culture of violence" that was unsafe for teens. Another mentally ill inmate also died at Rikers after he was left in his cell for seven days.