President-elect Donald Trump has appointed retired Lt. Gen. Michael Flynn to the role of National Security Adviser.
The offer was reported Thursday night by outlets including the Associated Press, CNN, and CBS, and confirmed by Trump on Friday.
"I am pleased that Lieutenant General Michael Flynn will be by my side as we work to defeat radical Islamic terrorism, navigate geopolitical challenges and keep Americans safe at home and abroad," Trump said in a statement.

Flynn had advised Trump through his campaign and was once considered a potential running mate. The retired Army lieutenant general served as the director of the Defense Intelligence Agency, the service that specializes in providing intelligence to the military until he was forced out in 2014 after reported leadership clashes.
Flynn, a longtime registered Democrat, came out early in support of Trump and sharply criticized Hillary Clinton over her use of a private email server. During a speech at the Republican National Convention, he led the crowd in a chant of "lock her up," and praised Trump's positions on national security.
"I am deeply humbled and honored to accept the position as National Security Advisor to serve both our country and our nation's next President, Donald J. Trump," Flynn said in a statement.

Since leaving public service, he has run Flynn Intel Group, providing consulting services and lobbying for clients that include one with ties to the Turkish government. He also authored the book, The Field Of Fight: How We Can Win the Global War Against Radical Islam and Its Allies.
Flynn has close ties to the organized anti-Islam lobby, a close-knit group of individuals and organizations who advance the view that Islam is inherently violent and propagate conspiracy theories about covert Islamist infiltration of American government and society. Flynn sits on the board of ACT For America, the largest anti-Islam grassroots organization in the country. At an ACT For America chapter meeting in Dallas, Texas, in August, Flynn reportedly referred to Islam as "a cancer" and a "political ideology" that "hides behind being a religion."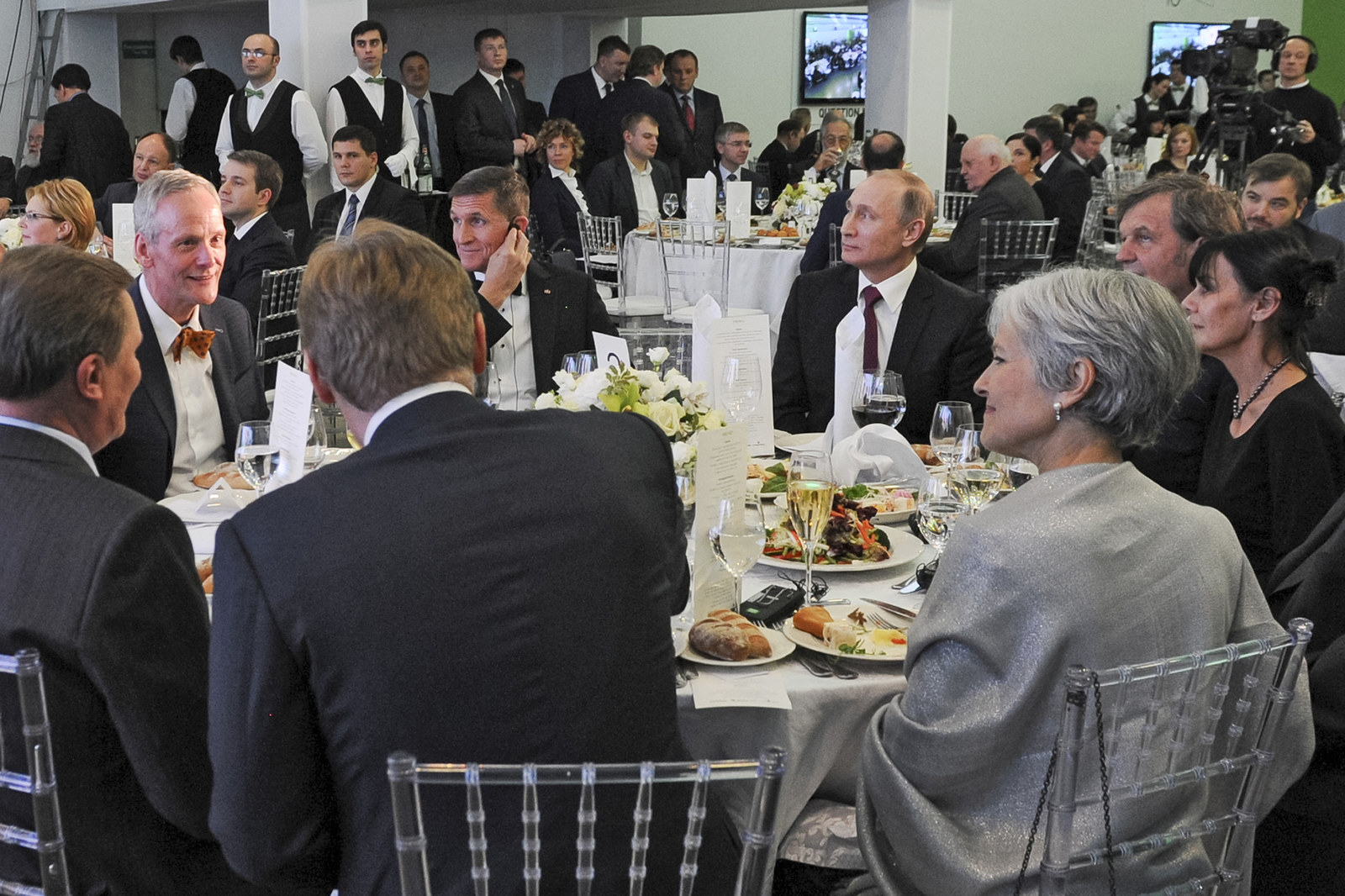 In 2015, he was paid to speak and attend a dinner marking the 10th anniversary of the state-run RT — Russia Today — TV network, and was seated next to Russian President Vladimir Putin. Flynn told the Washington Post he used the visit to press for better collaboration with Russia on issues in Syria, Iran, and the Middle East, and dismissed the controversy as "boring."
Rep. Adam Schiff, a Democrat and the ranking member of the House Intelligence Committee, said he had deep concerns about Flynn stepping into the national security adviser role. Schiff cited Flynn's views on Russia, the crackdown on dissent in Turkey, as well as his "inflammatory remarks" on Islam.
"I believe the President-elect would be best served by a National Security Advisor who brings a steady and thoughtful demeanor to the Oval Office and can help offset the potentially impulsive nature of the next President," Schiff said in a statement Thursday night. "These are not qualities readily apparent in observing General Flynn over the last few years."