One Year After San Bernardino Terror Attack, Internet History Provides Clues To Motive
Syed Farook and Tashfeen Malik listened to radical sermons, pledged their allegiance to ISIS, and were upset by Christmas celebrations, but why they targeted Farook's co-workers at a holiday lunch remains unknown.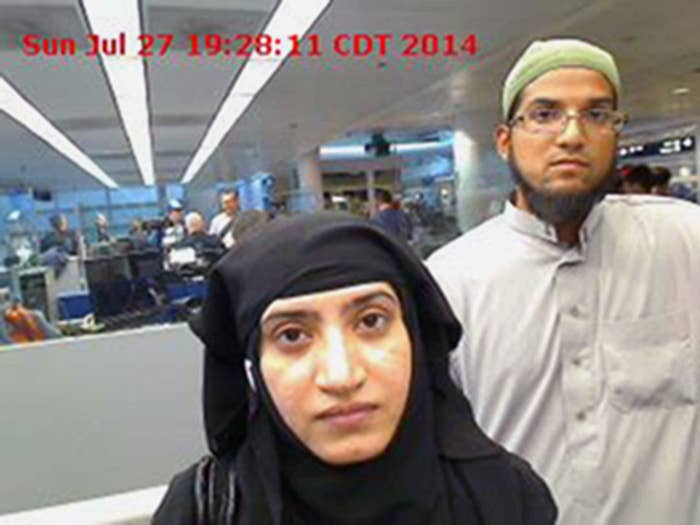 A year after a husband and wife pledged allegiance to ISIS and massacred 14 people in Southern California, key questions remain, including exactly why they attacked a workplace holiday lunch.
Dec. 2 marks one year since Syed Rizwan Farook and Tashfeen Malik opened fire on the gathering of San Bernardino County health department employees, Farook's co-workers, in a conference room at the Inland Regional Center. The pair killed 14 people and injured 22 others before being fatally shot in a standoff with police several hours later.
In the days that followed the attack, investigators shared details of how the 28-year-old health inspector and his Pakistan-born wife became radicalized. They had acquired assault rifles, made their own explosives, and purchased tactical gear.
Surveillance video showed Farook training with a rifle at a gun range several days before the attack. A Facebook post by Malik on the day of the attack connected them to terrorism, but no manifesto or written statement about their intent was left behind.
Some answers have proven elusive: What was the exact motive? What spurred the radicalized pair to action? How did they spend their time between the shootings and the standoff with police?
"There are questions that may never be answered," FBI Los Angeles spokeswoman Laura Eimiller told BuzzFeed News. "We do believe they were planning for some time."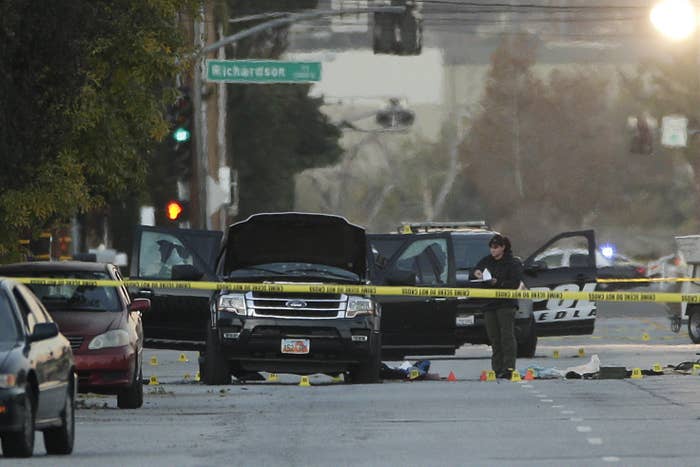 On the day of the attack, Malik accompanied her husband to the Inland Regional Center, where he spent about two hours inside for a training session and the holiday lunch. She waited in a rented black SUV with guns, explosives, and body armor.
Farook left the festive gathering abruptly. A few minutes later, gunshots rang out — it seemed like millions, one woman told a 911 dispatcher.
In a Facebook post, Malik pledged the couple's allegiance to the leader of ISIS, Abu Bakr al-Baghdadi.
"We believe that's why the attack was carried out," Eimiller said.
But San Bernardino Police Chief Jarrod Burguan told ABC's Nightline the couple would have had to look up the terrorist leader's name first.

"I don't know that anybody can definitively say what was the catalyst that 'today's the day,'" San Bernardino Police Lt. Mike Madden told BuzzFeed News.
Photos obtained by ABC showed Farook posing with co-workers in front of a Christmas tree during the holiday luncheon. His participation in the celebration of non-Muslim holidays had previously upset his wife, Madden said.
While reviewing the couples' communications and social media posts, investigators found that Malik had previously said Muslims should not be forced to take part in Christmas celebrations.
But as for the actual motive, "I don't know that we're ever going to know," Madden said.
Over the course of the investigation, the FBI and police have conducted 600 interviews, collected 500 pieces of evidence, and scoured the couple's online activity.
A workplace iPhone used by Farook prompted a national debate over encryption and public safety. Ultimately, the FBI gained access to the phone's data, but it didn't provide any new leads in the investigation.
The FBI is still asking the public to come forward with any information about the couple or their activities on the day of the attack. After fleeing the regional center, they returned — possibly to attempt to detonate an improvised explosive device left behind.
"We have a gap there where we don't know where they were," Eimiller said.
Authorities are also still pursuing criminal charges against four people connected to the shooters. Trials are pending for Enrique Marquez, Farook's friend who prosecutors say helped him buy weapons, as well as Farook's brother, Syed Raheel Farook, the brother's wife, Tatiana Farook, and her sister, Mariya Chernykh, who are accused of marriage fraud.
The investigation into the attack is also ongoing.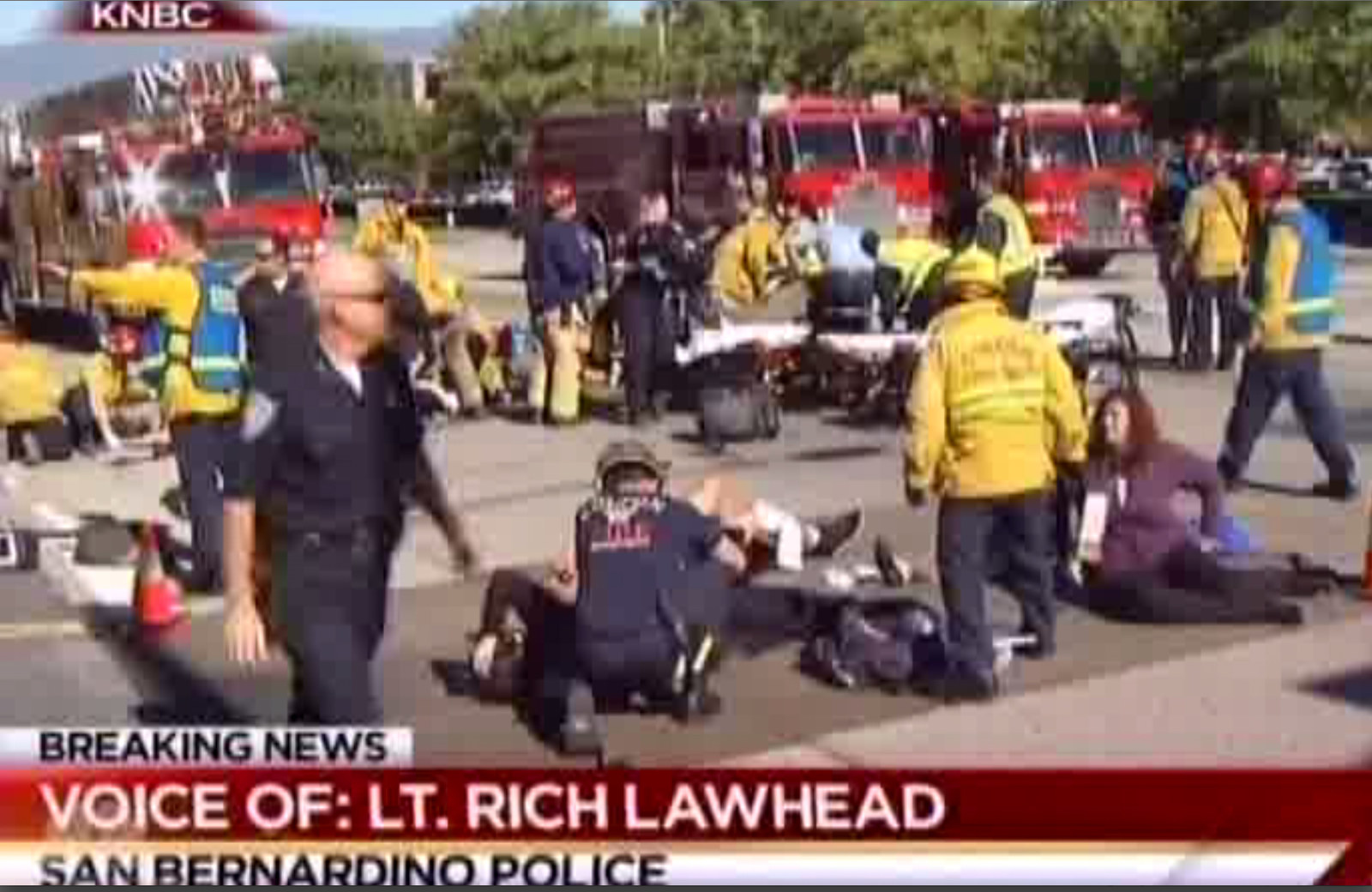 For those who survived the shooting, their families, and first responders, memories of the attack remain fresh and painful.
"Three-hundred-sixty-five days have gone by since last year," said Madden, who was the first law enforcement officer at the scene. "Not a single one of those days have I not thought of that day to some degree."

In the last year, Madden has moved into the role of spokesman for the police department — a position that has often required him to talk about how officers responded.
"That part's been tougher than I thought it would be," he said.

"This was a horrible tragedy, but we also need to understand that we need to be prepared as first responders for these," he added. "Ours wasn't the last. There's a very strong possibility there will be more, so we need to talk about it."
A year later, he said he also thinks most about the victims: 14 dead, 22 injured, and countless more friends and family whose lives were forever changed.
"We can't ever forget them," he said.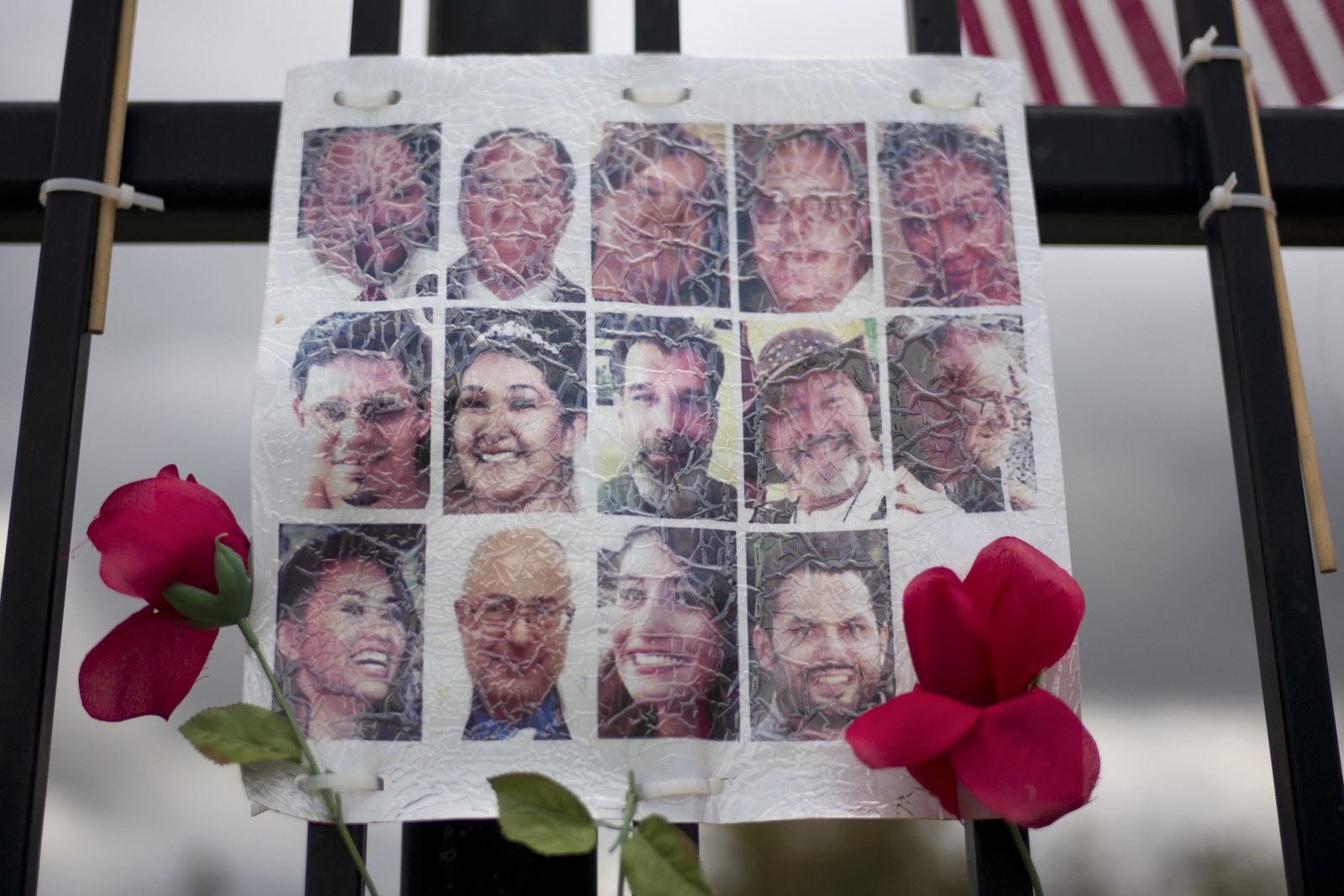 Going forward, Madden added, he hopes for less anger and more unity.
"Americans are very good at coming together as one in the face of tragedy," he said. "We see it time and time again."
But that goodwill, he said, fades too quickly.
"We forget about the things that truly matter and the unity we are capable of."