A powerful Spring blizzard blanketed northeastern Colorado in a foot of snow Wednesday, crippling the region's transportation and stranding thousands of travelers.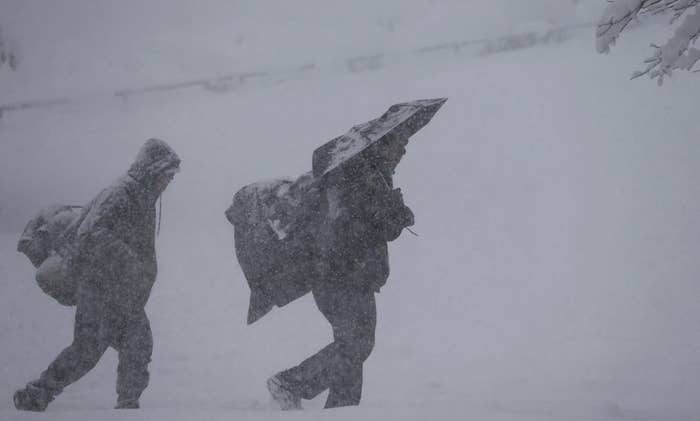 The Denver International Airport announced before noon that all flights would be grounded. A main road providing access to the airport was also closed temporarily.
As crews worked to clear the runways, airport officials announced flight operations could resume around 7 p.m. local time.
Low visibility resulted in the cancellation of 738 flights, the Denver Post reported. The airport, like thousands of other residents in the Denver area, also briefly lost power.
A blizzard warning remained in effect until 6 p.m., the National Weather Service said.
By mid afternoon, state officials deployed the National Guard to help in rescue missions related to the storm.
The storm left travelers stranded for hours, with no way to leave the airport terminal.