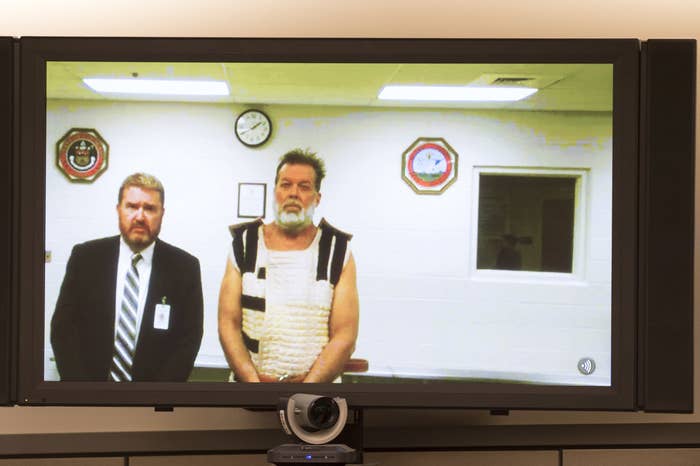 COLORADO SPRINGS — The man accused of opening fire at a Planned Parenthood in Colorado, killing three people, appeared in court Monday for the first time wearing a padded, anti-suicide vest.
Robert Lewis Dear appeared via video link to be formally advised of his rights. He remains housed at the El Paso County jail next door to the court, where he had been held on no bond since the five-hour standoff and shooting on Friday that also left nine others injured.
About 10 men and women sat in the courtroom rows reserved for victims; before the hearing began, one woman wrapped her arm around another in comfort.
Dear was represented Monday by public defender Dan King, who earlier this year represented Aurora theater shooter James Holmes. A jury in August chose against sentencing Holmes to death for the murder of 12 people and attempted murder of 70 others.
The judge advised Dear he had the right to remain silent and formally accepted the public defender's office as his counsel. He noted the initial charge against Dear is first-degree murder.
"The penalty in that charge is minimum of life in prison and maximum of death," Chief Judge Gilbert Martinez said.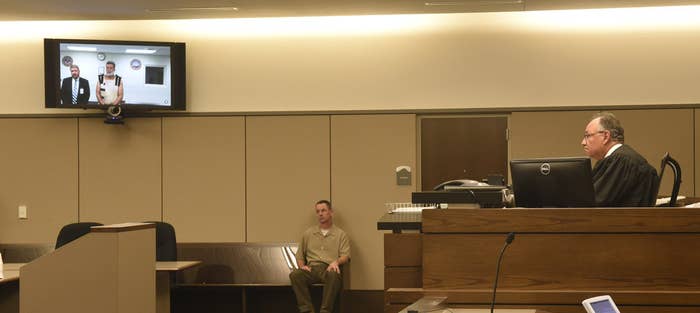 Martinez then asked if Dear had any questions.
Dear, who looked down for much of the roughly 15-minute hearing, was silent for a moment.
"No questions," he said.
The judge also granted a request by Dear's defense to access the crime scene once police had finished their work to do their own investigation.
Charges are expected to be formally filed at a hearing on Dec. 9.
Dear is suspected of fatally shooting 35-year-old Jennifer Markovsky, 29-year-old Ke'Arre Stewart, and 44-year-old Garrett Swasey, a University of Colorado police officer. The El Paso County Coroner's office on Monday ruled their deaths as homicides.
District Attorney Dan May told reporters that he had yet to decide on whether to seek the death penalty — a decision that likely won't come for months based on procedures of Colorado's criminal justice system. May will personally be part of the three-person prosecution team.
"It's obviously a high-magnitude case," he said after the hearing.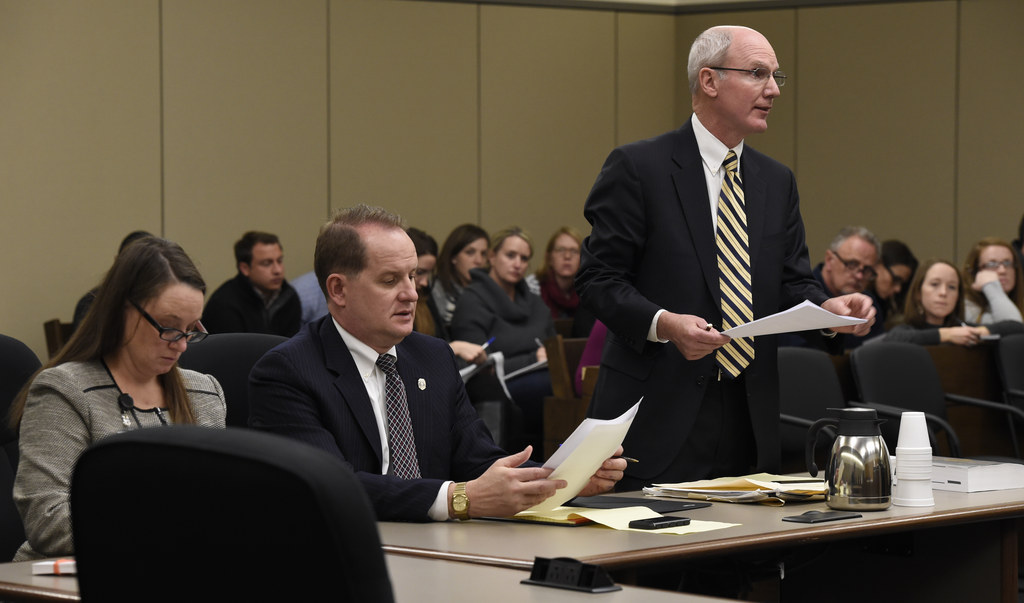 On Friday, prosecutors successfully sought to have search and arrest warrants in the case placed under seal, arguing it could "jeopardize the continuing investigation, apprehension of suspect(s), and subsequent prosecution of the same."
However, unnamed officials close to the investigation have told multiple media outlets that Dear mentioned "no more baby parts" as he was taken into custody.
The FBI and federal prosecutors have also been investigating the shooting, though a member of the U.S. Attorney's Office said on Saturday their primary focus has been assisting local efforts.
The shooting has been called an act of terrorism by some, including Colorado Gov. John Hickenlooper. Federal officials have not yet said whether they will seek terrorism-related charges.