Here's the crowd outside the Lincoln Memorial on Thursday for a concert celebrating President-elect Donald Trump's upcoming inauguration.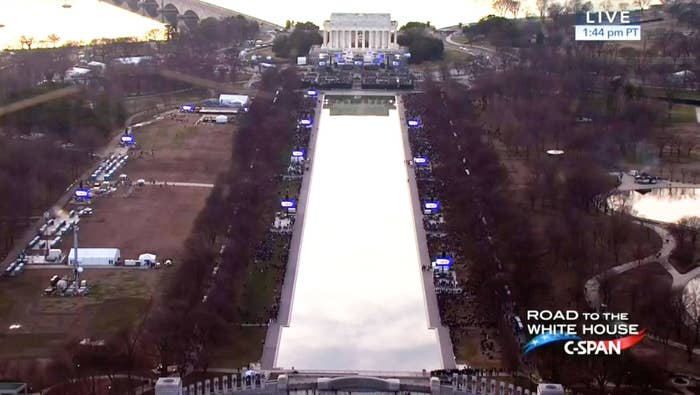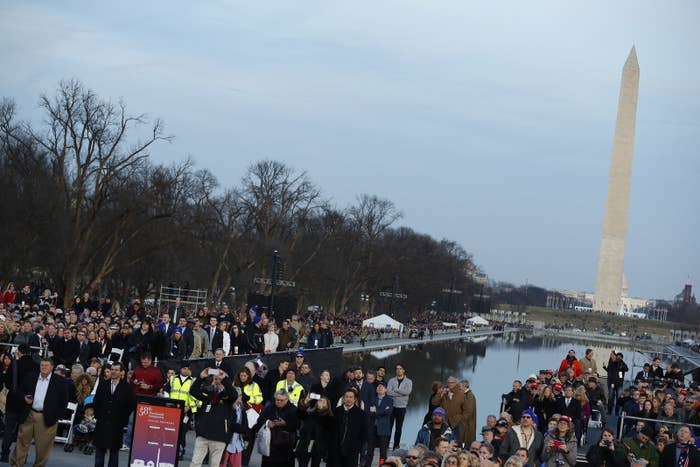 Trump thanked people for coming by the "thousands and thousands" and added that he didn't know if a concert outside the Lincoln Memorial had ever been done.
Here's the crowd at the Lincoln Memorial for a concert ahead of President Obama's inauguration in 2009.
Some people noticed the difference.