Public health officials said a man visiting the U.S. from Liberia was infected with Ebola, but he did not become contagious until several days after he arrived.
It's likely a "handful" of other people in the U.S. have been exposed to the virus through contact with him, said Dr. Thomas Frieden, director of the Centers for Disease Control and Prevention. They include the family members who he was staying with in Texas and potentially one or two others. So far, none have shown signs of the disease.
The man arrived in the U.S. on Sept. 20, Frieden said. He had contracted the virus in Africa, but he did not develop symptoms until Sept. 24. Ebola can only spread when a person is showing symptoms, which generally start with fever, he said. Since the outbreak began, travelers have been checked for fever before boarding planes in West Africa.
"There is no reason to think anyone on the flight would be at risk," said Frieden, who earlier today briefed President Obama about the case.
The man first sought medical care Friday from the emergency room at Texas Health Presbyterian Hospital Dallas, Dr. Edward Goodman said. At that time, his symptoms were "nondescript," and he was sent home with antibiotics.
"At that time, he wasn't that ill," Goodman said, adding he did not believe the man exposed other patients or ER workers to the virus.
He returned to the emergency room on Sunday and was admitted into the hospital. He is being treated in a glass-walled room of the intensive care unit, away from other patients. Hospital staff are following infection protocols by wearing gowns, gloves, shoe protection and eye protection, Goodman said. Other hospital operations are continuing as normal.
"We're perfectly capable of taking care of this patient with no risk to other people," Goodman said.
The Dallas hospital is up to the task of providing care and controlling the spread of infection, Frieden added. Isolation, gloves and hand washing are sufficient to stop the disease, he said.
"The issue is not that Ebola is highly infectious," he said. "The issue with Ebola is that the stakes are so high."
At least 6,500 people are infected and 3,091 people have died of from an outbreak of Ebola in West Africa, according to the World Health Organization. Even as international support has poured in, a scarcity of resources and medical workers has contributed to the spread of the disease.
In the U.S., public health workers will now work to identify every person who may have had contact with the man while he was ill. Once identified, they will be monitored for 21 days. Anyone who shows signs of the disease will immediately be put into isolation, and the process of identifying anyone with contact begins again.
"This is what we do in public health," Frieden said.
The patient in Dallas is the first to be diagnosed with this strain of Ebola outside of Africa. Four American aid workers who became infected while in West Africa have been treated in the U.S.
"There is no doubt in my mind that we will stop it here," he said.
As for the patient, his outcome remains uncertain. He will be treated with fluids and, if necessary, oxygen, Goodman said. No more doses are available of an experimental serum that was used to treat two American medical workers who contracted the disease.
Hospital officials will work with a team from the CDC to determine how to best care for the man, Goodman added.
"It is a serious disease, and there is no specific treatment," he said.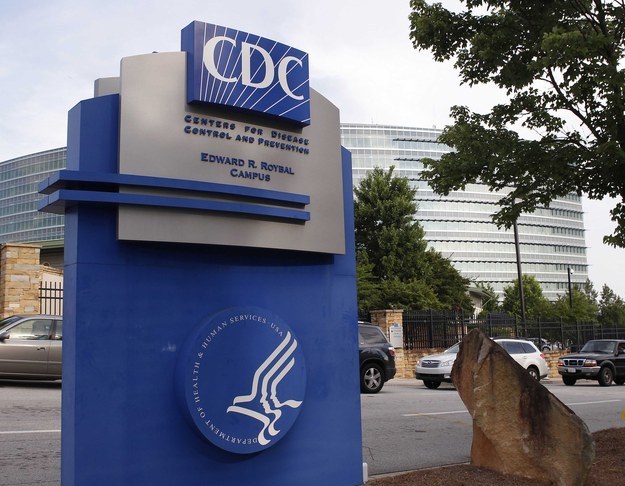 In spite of the virus's rapid spread in West Africa, the risk is low when following hygiene guidelines and with access to medical facilities, WHO said.
Transmission requires direct contact with bodily fluids of a person who has been infected. Hand washing and avoiding contact with anyone showing symptoms can stop the spread of infection, according to the CDC and WHO.
Symptoms of the virus include high fever, body aches, joint pain, vomiting, diarrhea, or hemorrhaging.