This is Justice Don Willett, a member of the Texas Supreme Court, and as of Wednesday, one of 11 suggested picks that Donald Trump has made to fill the vacancy on the U.S. Supreme Court.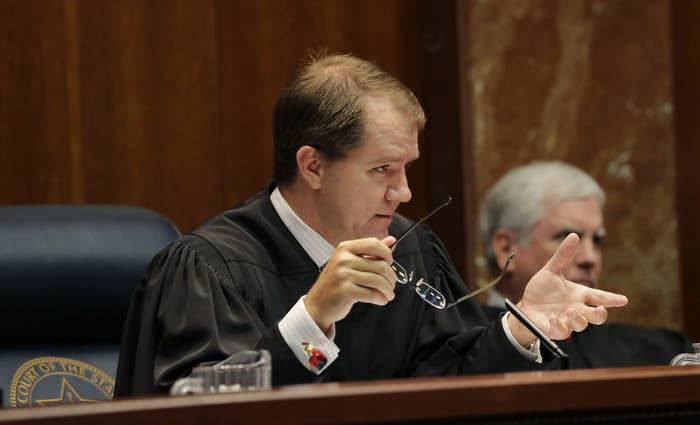 As a justice, Willett is known for his conservative ideals and also a lively Twitter presence.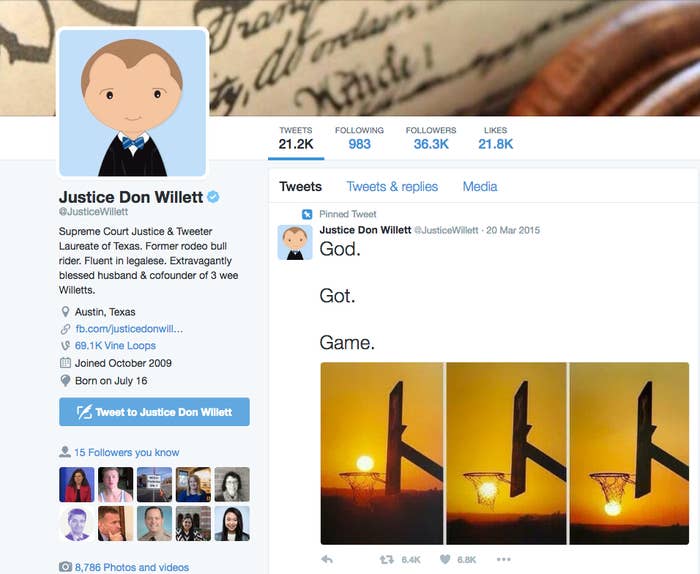 Among other topics, Willett regularly posts tweets that poke fun at Trump.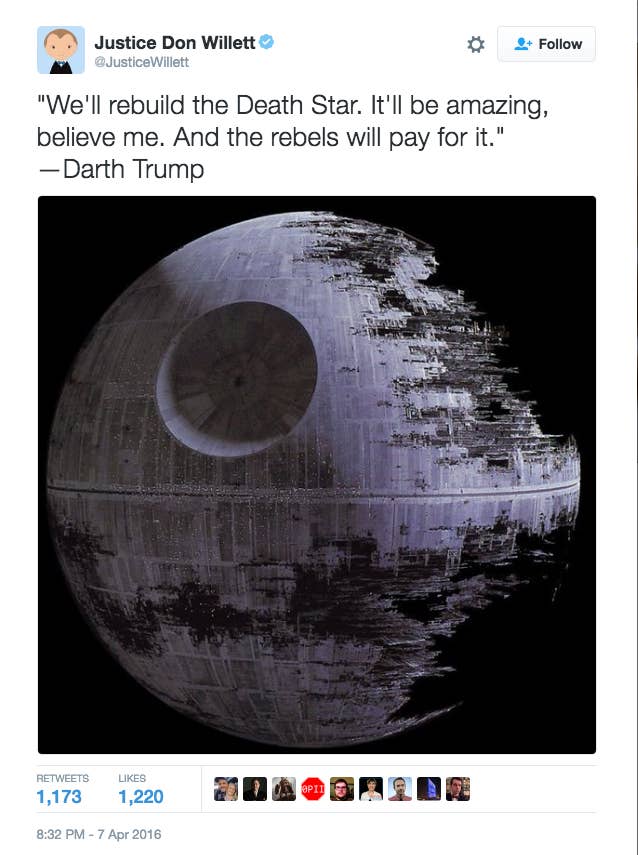 He's questioned how Trump would handle Supreme Court nominations.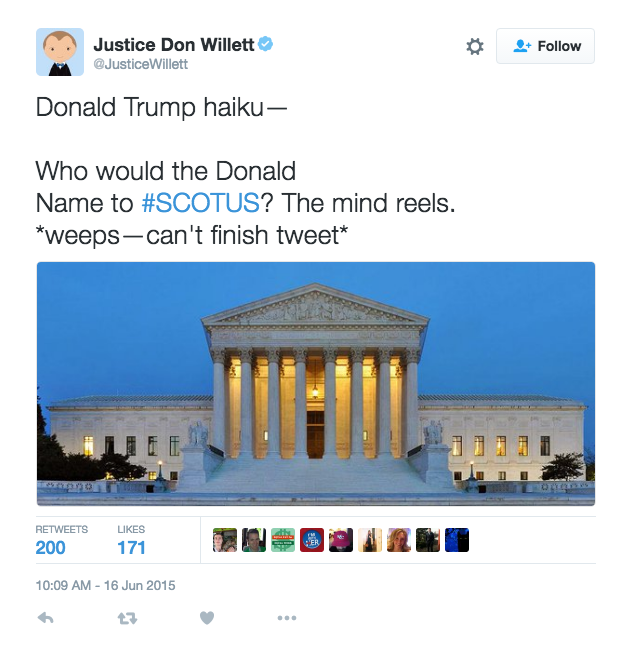 With the glory of memes, he's suggested Trump isn't a real conservative.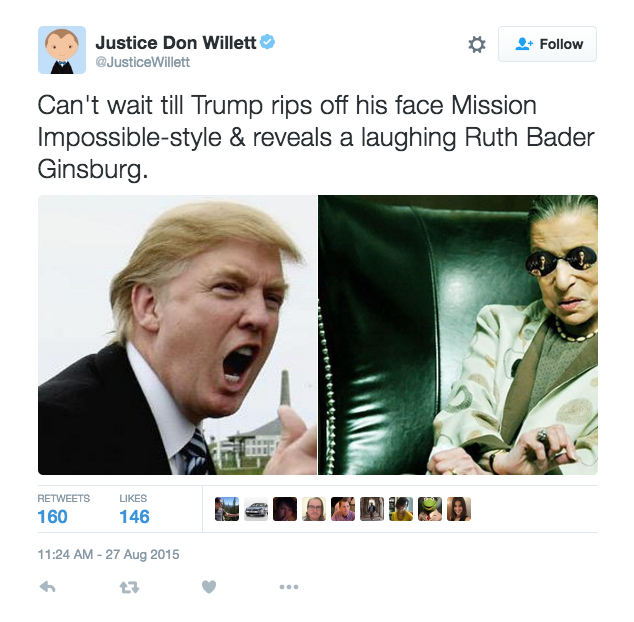 Maybe Trump is just a little bit evil — Dr. Evil.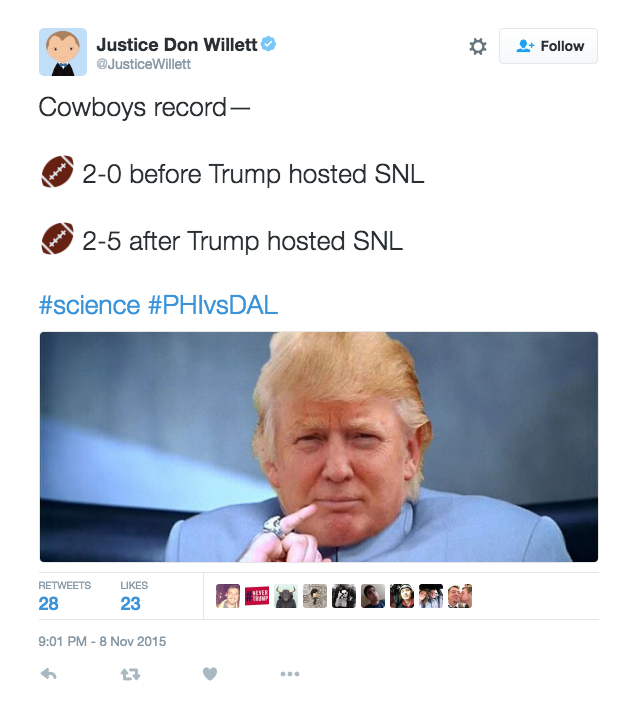 ~facepalm~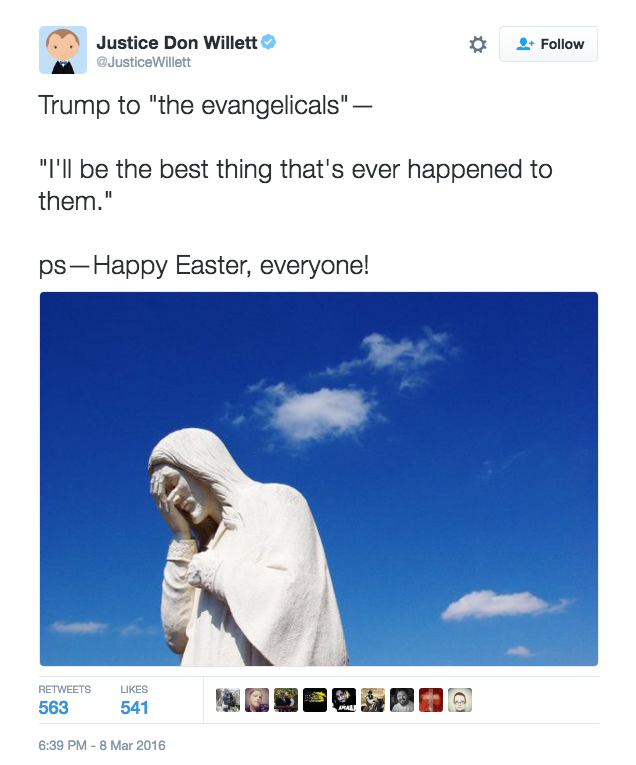 Trump University? Sad!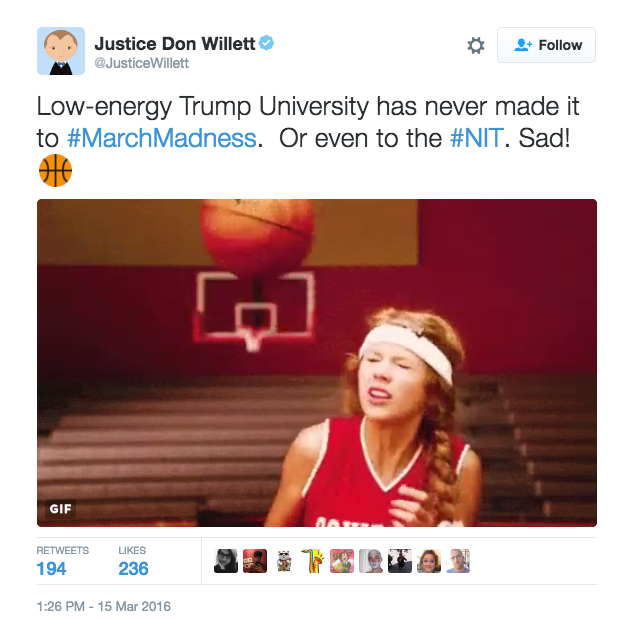 Willett later released a statement that he was honored to be included in a list of "exceptional jurists," the Texas Tribune reported.
Willett also raised an eyebrow at list-making New Yorkers.