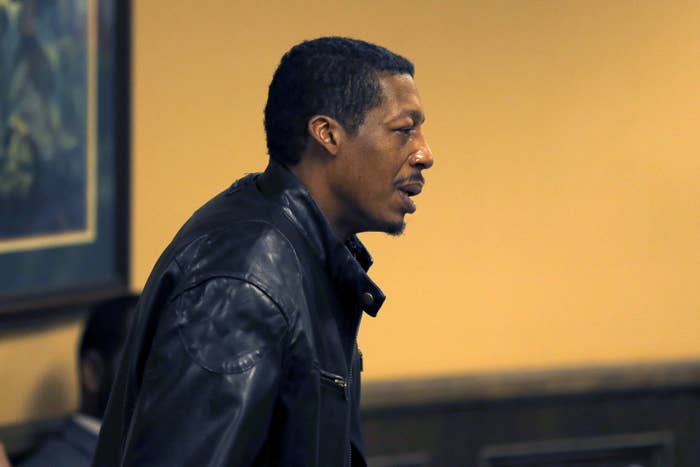 The father of a Steubenville High School football player who was convicted of a 2012 rape attempted to gun down a judge outside the city's courthouse — then was killed himself by a probation officer, authorities said.
The Ohio shooting took place just before 8 a.m. and left Judge Joseph Bruzzese Jr. wounded. He was taken to a hospital and underwent surgery. By Monday evening, his condition was stable, Jefferson County prosecuting attorney Jane Hanlin told reporters.

The gunman, identified as Nathaniel Richmond, died at the scene after being shot at by the judge, who was carrying a gun, and a probation officer.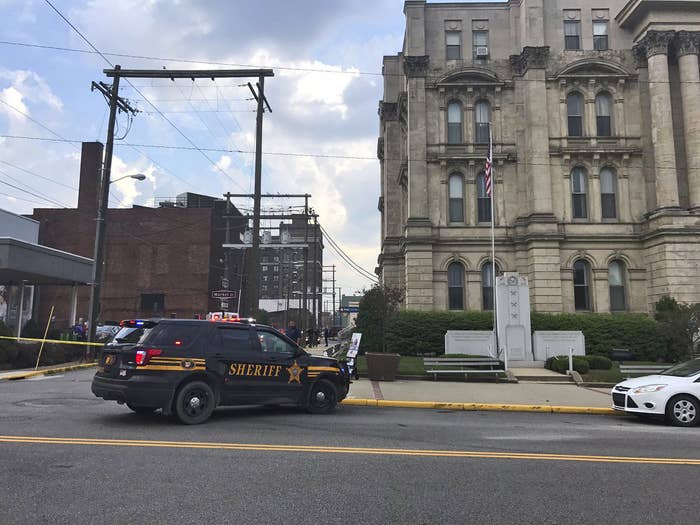 Richmond was the father of Ma'lik Richmond, who was convicted for the 2012 rape of a 16-year-old girl while he was at the high school. Richmond and his codefendant, Trent Mays, received national attention as the case and an attempted cover-up unfolded.
After the verdict was announced in 2013, Nathaniel Richmond spoke in court to the victim's family, offering his apology for what the pain they had suffered and asking for forgiveness for his son.
But that case, in spite of its notoriety, does not appear to have any connection to Monday's shooting, authorities said.
"This judge had nothing to do with that particular case," Hanlin said. "There's absolutely no reason to believe there's any connection between Ma'lik Richmond and the actions of his father today."
The elder Richmond has a criminal record and is currently involved in a lawsuit, she added. It's not yet known if he interacted with the judge in any prior or ongoing court proceedings, she said.
Jefferson County Sheriff Fred Abdalla said Richmond first arrived at the courthouse with another man around 7:10 a.m. They left and returned around 7:35 a.m., he said, then waited to ambush the judge.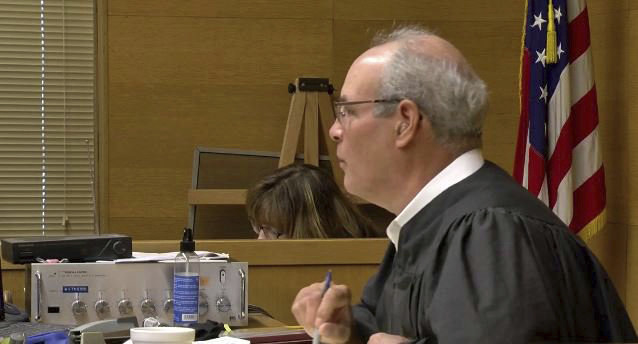 As Bruzzese walked from his car to the courthouse, Richmond ran at him shooting, Abdalla said. The judge returned fire with his own gun, but ultimately was wounded and fell. A probation officer in the area then responded and Richmond was fatally shot, Hanlin said.
"In all likelihood, he probably saved the judge's life," she said.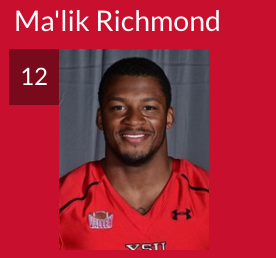 The officer has not yet been identified out of concerns for his and his family's safety, she said. The sheriff added there had been talk in the community of retaliation against the officer for killing Richmond.
"I hope that's all it is, is talk," he said. "Force will be met with force, simple as that."
The man who was with Richmond is in custody but has not been charged with a crime, Hanlin said.
Ma'lik Richmond, who returned to Steubenville High School following nine months in a juvenile detention center, made headlines once again this month as he was set to make his college football debut with Youngstown State University. A petition protesting his participation began to circulate, and the university ultimately decided earlier this month he would not play this season — though he remains a part of the football program.