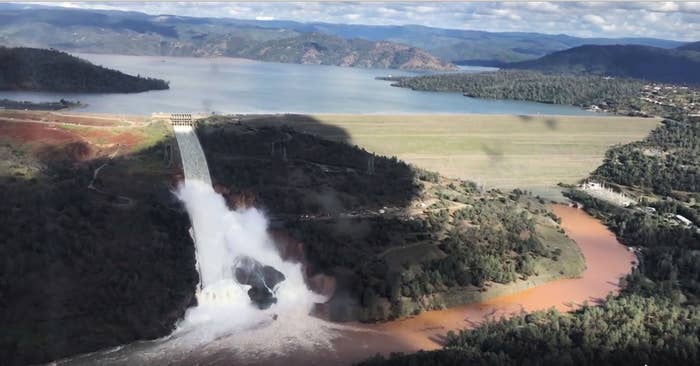 In 2005, three environmental groups urged the federal government to take a closer look at how the nation's tallest dam would withstand flood conditions. The Oroville Dam's emergency spillway wasn't up to the job, the groups said, a danger to not only water quality but to the lives of thousands of people in the area.
Federal engineers responded that there wasn't cause for concern. In the extremely rare case the spillway at the massive Northern California dam was needed, it would work, they said.
On Sunday, it threatened to fail, causing officials to evacuate almost 200,000 people in case a failure sent a torrent of water downstream. The following day, repairs were underway, but officials said the risk was still too high for people to return to their homes.
But even with repairs, the conditions that the environmental groups warned about 12 years ago remain.
"We could have ongoing problems and maybe even crises until the rainy season ends," Ron Stork, senior policy advocate with Friends of the River, told BuzzFeed News.

Trouble became obvious after rainstorms last week, when the concrete chute of the dam's main spillway opened into a chasm. The cause of the break is under investigation, and on Monday, the San Francisco Chronicle reported that cracks and defects had been found in that part of the structure since 2009.

With the main spillway so badly damaged, water was forced to overflow from the reservoir to the earthen emergency spillway. Initially, officials said all was expected to be fine. Water was flowing into the dirt pathway as it was designed to do, though it was the first time in the dam's almost 50-year history the emergency spillway had been used.
Then on Sunday afternoon, severe erosion was found in the emergency spillway. Authorities feared it would fail in a matter of hours, so more than 180,000 residents in nearby cities were ordered to leave their homes for safer ground. Ultimately, engineers determined the erosion was moving more slowly than initially feared, and on Monday, helicopters began dropping boulders to shore up its structure.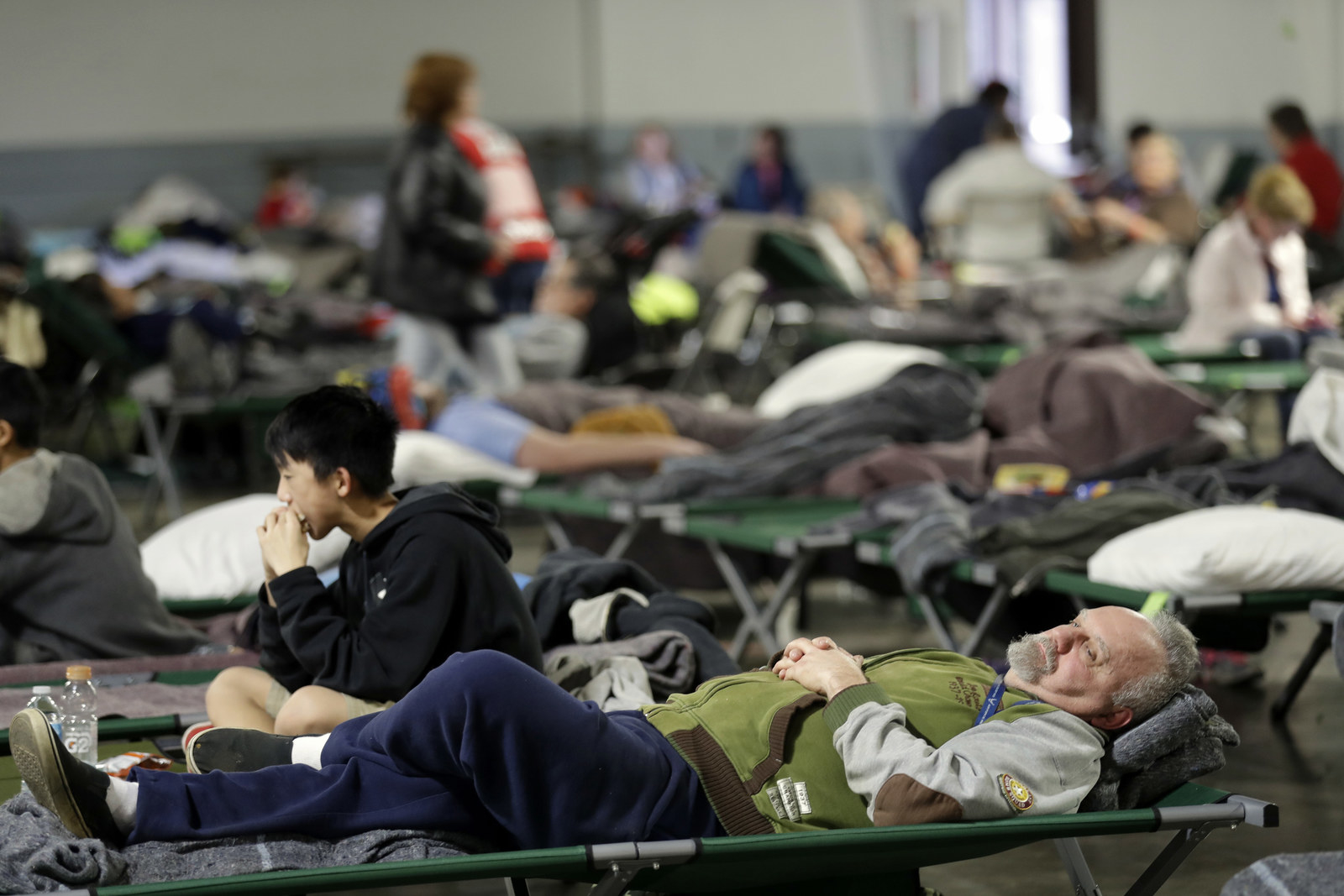 "They didn't think the emergency spillway would ever have to be used," Stork said. "That turned out to be wrong."

Already, clay has gotten into the river and moved downstream — smothering any fish that are hatching in gravel beds, he said.
"It's a local sort of catastrophe in the cosmic scheme of things, but remember, this could happen again," he said.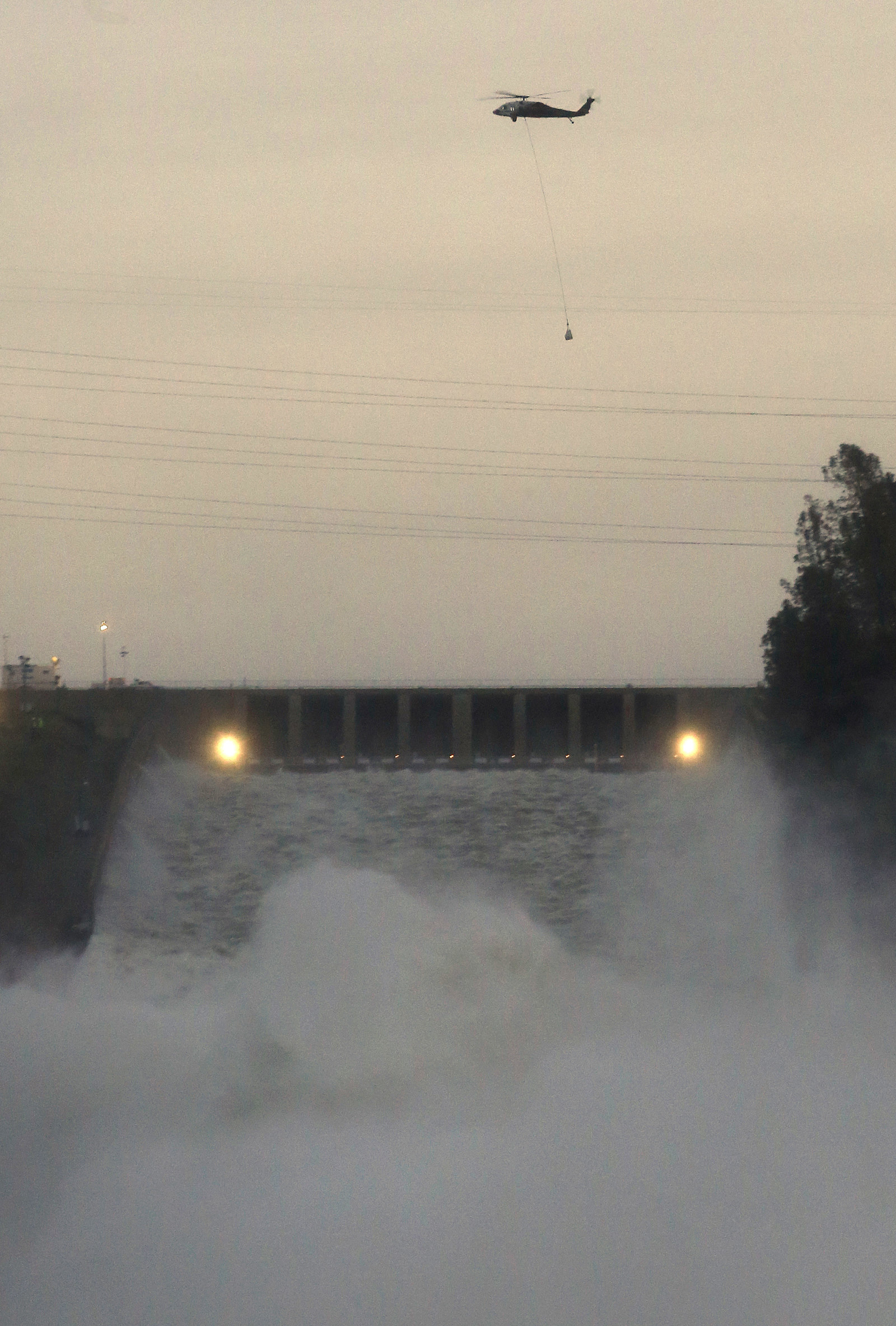 On Monday, federal regulators ordered the California Department of Water Resources to get an independent review of why the main spillway failed and if it could happen again. The emergency spillway's condition and proposed fixes should also be reviewed by consultants.
"This review should include an assessment of how extreme flood flows are passed at Oroville Dam," David Capka, acting director of the Division of Dam Safety and Inspections, said in a letter.
Meanwhile, Gov. Jerry Brown said he had spoken to the Trump White House about the dam as well as other infrastructure projects.
"There's a lot to be done, there's a lot more," Brown said in a press conference. "Things can fail. Whether it's levees or dams and bridges, and we've got a lot of work to do."
When asked about the concerns filed by the environmental groups 12 years ago, Brown said he had not previously been aware of them. No one could have predicted a potential failure of the emergency spillway three days ago, he said.
"That report, there's lots of reports," he said. "So we have to depend on the professionals, the engineers — they tell us what to do and we do it."