Officer Charged With Murder For Fatally Shooting Unarmed Naked Black Man
Officer Robert Olsen fatally shot Anthony Hill, a mentally ill veteran, as he was running in his Georgia apartment complex naked in March.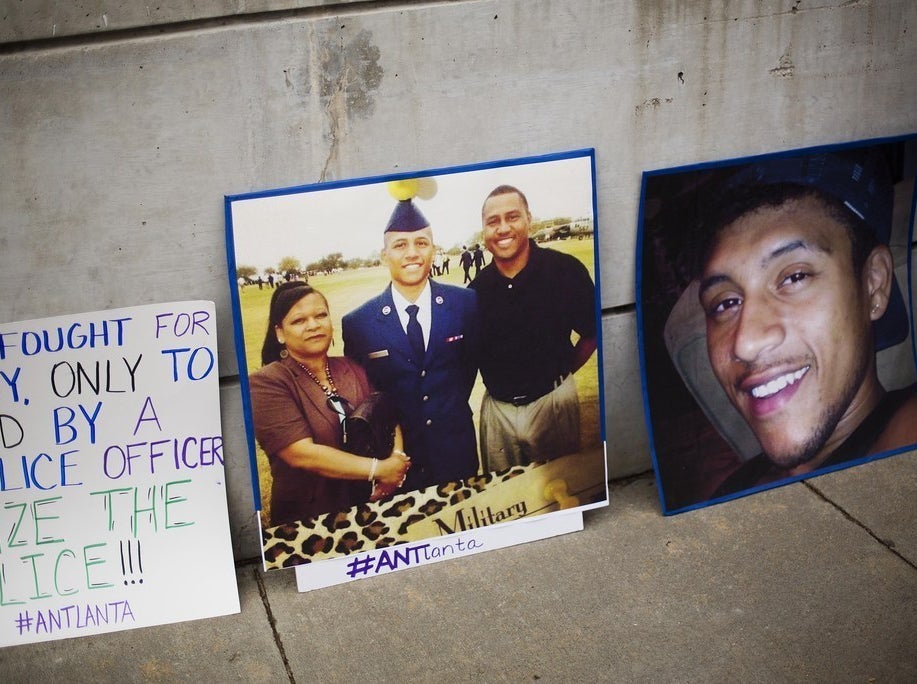 A DeKalb County, Georgia, grand jury on Thursday indicted a police officer on charges of first-degree murder and making a false statement in the fatal shooting of an unarmed black man who was naked.
In March, Officer Robert Olsen killed 27-year-old Anthony Hill in his apartment complex in Chamblee, Georgia, about 14 miles from Atlanta. Hill, an Air Force veteran who had served in Afghanistan, was running naked in the complex at the time police arrived. His family said he had bipolar disorder, as well as post traumatic stress disorder.
Earlier this month, District Attorney Robert James announced they would seek murder charges. And on Thursday, an arrest warrant had been issued for Olsen, Fox 5 Atlanta reported.
In the days before the indictment, supporters of Hill camped out and protested outside the courthouse. They called for justice for Hill and other black men who had been killed by police.
"Mental illness is not a crime," some signs said.
On Thursday, his family thanked them for keeping attention on Hill's death.
Authorities have said Hill charged at Olsen, who had asked him to stop, when the officer shot twice. But witnesses questioned whether deadly force was necessary since Hill was obviously unarmed.
An attorney for Hill's family said he was 182 feet away from the officer, and then began to move closer when he was shot.