Obama Outlines Plan To Help People After They're Released From Prison
The president announced a series of initiatives aimed at helping former prisoners to re-enter society as part of his broader goal to reform the criminal justice system.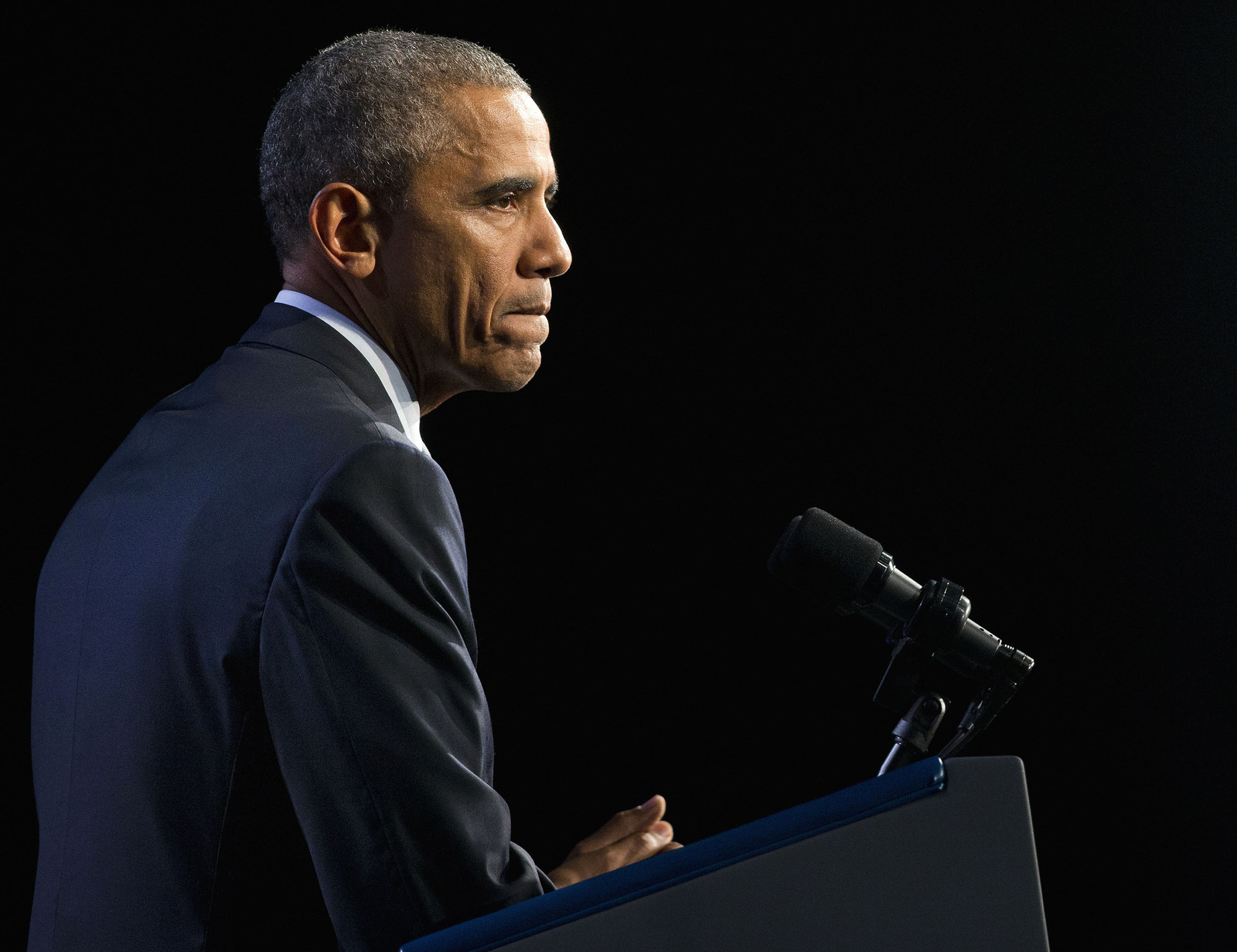 President Barack Obama on Monday announced a series of initiatives that will help recently released prisoners as they rejoin society.
The administration noted that 600,000 Americans are released from prisons each year, and more resources for rehabilitation are necessary to keep them from reoffending. Obama will head to Rutgers University's Newark, New Jersey campus Monday afternoon to speak more on the issue.
"Advancing policies and programs that enable these men and women to put their lives back on track and earn their second chance promotes not only justice and fairness, but also public safety," the White House said in a statement.
Reforming the criminal justice system has been a focus for Obama as his time in office nears its close.
"I believe we can disrupt the pipeline from underfunded schools to overcrowded jails," he said Saturday in his weekly address. "I believe we can address the disparities in the application of criminal justice, from arrest rates to sentencing to incarceration. And I believe we can help those who have served their time and earned a second chance get the support they need to become productive members of society."

The White House announced seven items that would immediately contribute to rehabilitation and reentry for former prisoners. Among them were education grants for adults in nine communities, more guidance to administrators of public housing on how to use arrests in determining who may live on HUD-assisted properties, and delaying inquiries into criminal history for prospective federal employees.
In addition, the administration will expand its TechHire initiative, which aims to expand access to tech jobs, by extending the program in five states to former prison inmates.
The White House also announced the establishment of a National Clean Slate Clearinghouse, a partnership between the departments of Labor and Justice. The clearinghouse would assist local reentry services and public defenders to help released prisoners clean their records and expunge qualified offenses.
Another $8.7 million program would provide permanent supportive housing to people cycling between homelessness and jail. The "innovative" program would have the government pay only if results were achieved, the administration said. Another program would focus only on public housing residents under the age of 25, assisting them with expunging or sealing their records as already allowed by state laws. The National Bar Association has offered 4,000 hours of pro bono legal services to support the program.
"Everyone has a role to play, from businesses who are hiring ex-offenders to philanthropies who are supporting education and training programs," Obama said on Saturday.

Obama also renewed his call for both parties in Congress to bring forward bills to reform the justice system, such as eliminating mandatory minimums for nonviolent drug offenders.
"There's a reason good people across the country are coming together to reform our criminal justice system," Obama said. "Because it's not about politics. it's about whether we as a nation live up to our founding ideal of liberty and justice for all."