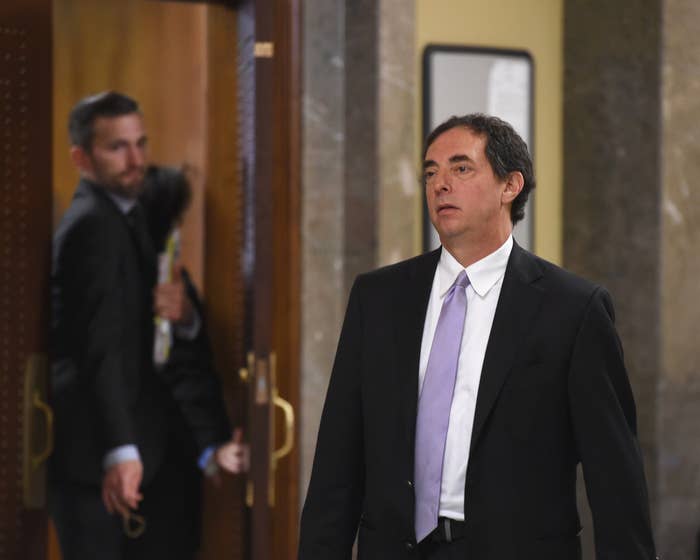 A representative of a hotel group named in the lawsuit filed by Erin Andrews was spotted watching the secretly filmed nude video that the sportscaster has said continues to haunt her.
The representative of West End Hotel Partners, Neal Peskind, has already testified in the trial for Andrews' $75-million lawsuit against the Nashville Marriott, its parent company, and the man who secretly filmed the video after requesting the room next to hers in 2009. He acknowledged in a statement that the footage was pulled up, but insisted it had all been blown out of proportion and that he would "never disrespect Ms. Andrews."
Andrews this week told the court how the peeping tom video — which went viral — has affected her life. Even years later, she said she has anxiety and obsessive thoughts about whether people she meets have seen her naked. And, Andrews said, she knows that she will continue to deal with the video — and criticism from strangers — for the rest of her life.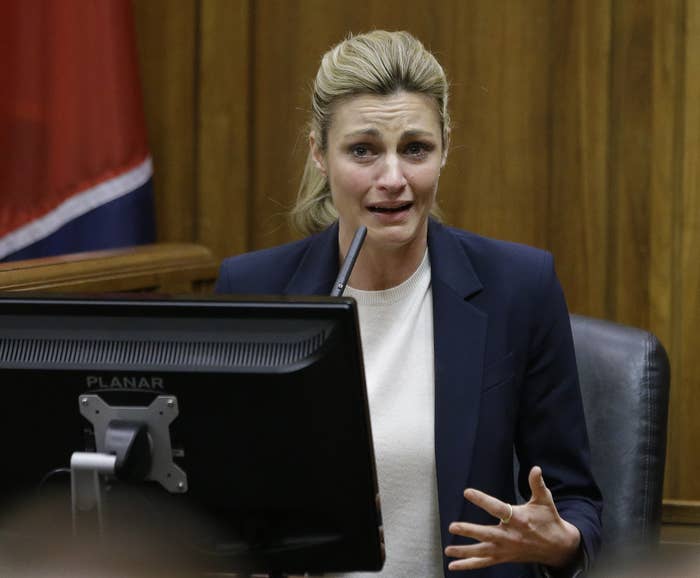 That appears to be what happened on Tuesday, according to a Nashville waitress who spotted Peskind watching the video and commenting on the footage with friends.
Nicole Branigan tweeted that Peskind said if the video was going to cost him millions, he would show it to everyone, News Channel 5 reported. Branigan added he and his friends proceeded to discuss Andrews' body and opined that she didn't deserve the money.
Branigan has since deleted the tweets, but she added that she spoke up about what happened because she thought it was wrong.
In a statement, Peskind said the video had been pulled up by friends, and he asked them to turn it off.
"This incident has been blown into something it was not," he said. "I would never disrespect Ms. Andrews and what she has been through."
Earlier in the day, Peskind denied to reporters at the courthouse having shown the video.
The owner of the restaurant, Margo Cafe and Bar, confirmed that a server had become uncomfortable by the behavior of patrons Tuesday night. A supervisor had to ask the customers to stop, Margot McCormack said in a statement to WKRN.
"I would expect any of my staff to respond to rude or offensive behavior in my restaurant," she said. "We take great pride in providing our guests with a quality experience."