For weeks after taking office, President Trump and his administration falsely claimed the crowd which gathered in Washington to witness his inauguration was the largest inauguration crowd in history.
"The audience was the biggest ever," Trump said in a Jan. 25 interview with ABC News. "This audience was massive, look how far back it goes."
White House press secretary Sean Spicer also insisted it was the largest-ever inauguration crowd in the first press briefing of the new administration.
"This was the largest audience to ever witness an inauguration — period. Both in person and around the world," Spicer said on Jan. 21 from the White House lectern.
But as a retweet by the National Park Service noted on Jan. 20, far fewer people attended Trump's inauguration in 2017 than had attended President Obama's in 2009.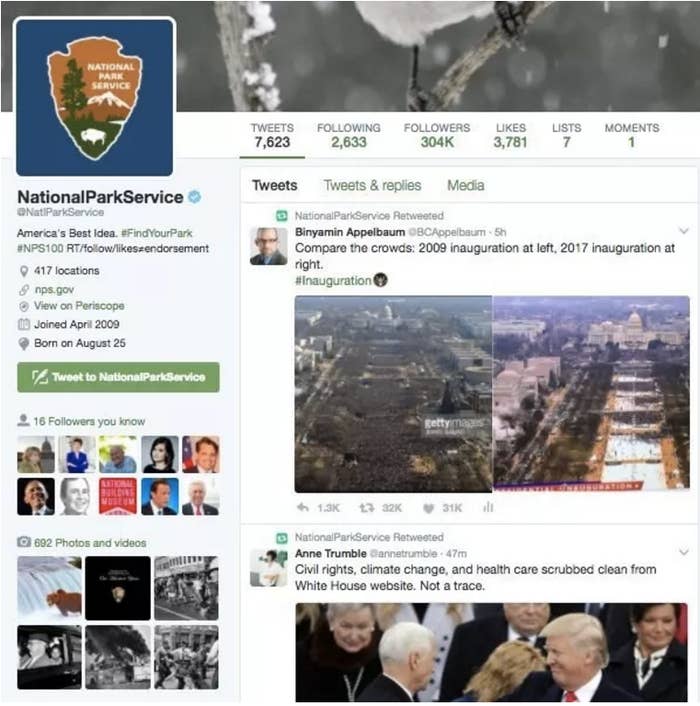 The retweet turned into a national controversy, and the account was briefly locked down. Ultimately someone complained, accusing National Park Service staff of "questionable actions."
According to the Office of Inspector General, someone raised the following allegations:
* That a National Mall park official told employees to "alter records related to crowd size estimates for the inauguration ceremony."
* That two public affairs employees leaked information to the press about a phone call between Trump and the park service's acting director.
* That one of the public affairs employees went past park service leadership in providing the White House with inauguration photos.
* That an employee posted on their personal Facebook page during the inauguration, interfering with their work performance.
On Monday, the OIG released the results of its investigation. And no, National Park Service employees did not act inappropriately during and after the inauguration.
Download PDF
Specifically, the OIG found no evidence that parks staff scrubbed documents of crowd-size estimates. Since the 1995 Million Man March, the parks service has made it a policy to not comment on crowd size — they just don't have the infrastructure in place to provide an accurate number, staff told the OIG. Parks staff were asked to follow that policy.
The acting director also didn't believe the employees accused of leaking were ultimately responsible. The employees denied it, and the director told the OIG that he didn't think they had the information that was ultimately published in the media.
The White House requested photos of the inauguration, and the park service's acting director told an employee to respond. The employee wasn't required to run anything by other parks service leadership, the OIG found.
Finally, a National Mall employee did use a personal device to access Facebook during the inauguration.
"We found no evidence that the NAMA employee engaged in personal activities that interfered with the performance of his duties," the OIG report said.