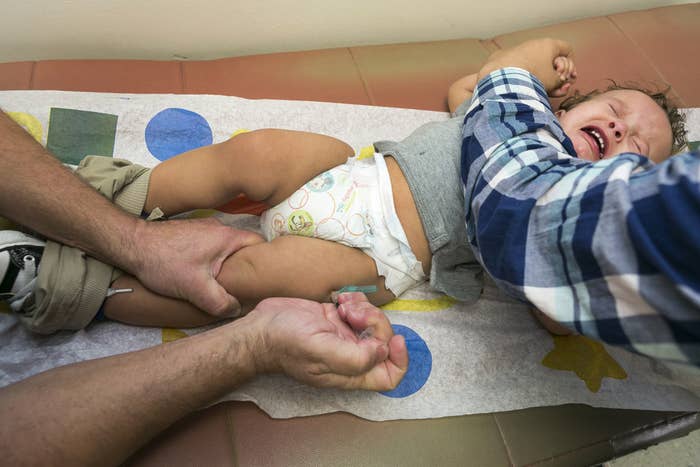 The number of measles cases continues to grow beyond the initial outbreak tied to visitors to Disneyland in late December, health officials reported Friday.
As of Feb. 11, there were 110 cases of measles in California, 59 of which are related to the Disneyland outbreak, according to the state Department of Public Health.
The majority are in three Southern California counties — Orange, San Diego, and Los Angeles — but cases have also been confirmed farther north, including in Santa Clara, Marin, and San Mateo counties, officials reported.
Other confirmed cases connected to the California outbreak have been confirmed in six other states, including Arizona, Utah, Washington state, Nebraska, Oregon, Colorado, and Michigan.
Disneyland-related cases have also been reported in Mexico and Canada.
But measles cases that are unrelated to the Disneyland outbreak have also been popping up, particularly in the East. In all, 16 states were reporting confirmed cases as of Feb. 11.
The outbreak has prompted schools to take precautions, including sending home students who have not been vaccinated against the highly contagious virus. But it has also fueled concern among parents and reignited the debate over how unvaccinated students should be treated.
About 91% of California children have received the measles vaccine, according to the state department of health's most recent survey. Vaccines are required to attend public school, though parents may file for an exemption for personal or religious reasons.
That has led to mass stay-at-home orders for students who can't immediately prove immunity to the highly contagious virus as school districts try to prevent its spread, particularly among those who were never vaccinated.
At Palm Desert high School alone, 66 students who have not been fully vaccinated for measles were sent home for two weeks.
After a Huntington Beach student contracted measles, 24 classmates who couldn't provide proof of immunization were asked to stay home for three weeks.
The outbreak has ballooned since the initial outbreak infected a handful of visitors at Disneyland.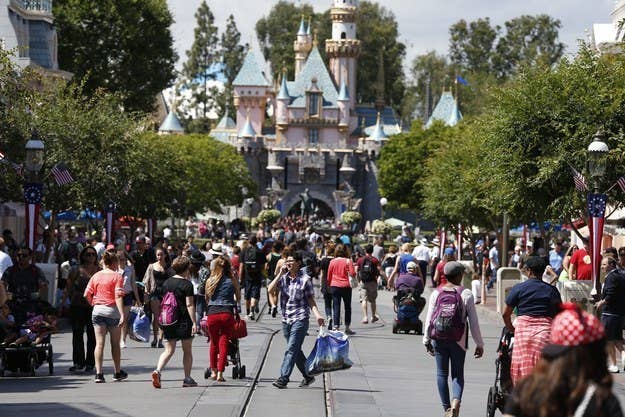 Health officials believe one person already sick with the highly contagious virus went to Disneyland or the neighboring California Adventure between Dec. 15 and 20, infecting visitors.
Most of the measles patients spent time in the parks in December, though a few may have caught the illness from others who visited.
The patients range in age from infants to adults, officials said. Some were partially vaccinated and at least two were too young to have been administered the vaccine, according to the Associated Press.
Measles has been essentially eliminated in the U.S. since 2000, but in Western Europe, large outbreaks have occurred amid declining vaccination rates.
"Measles vaccination is important because before the introduction of measles vaccine in the United States in 1963, there were approximately 500,000 cases and 500 deaths a year," said Carlos Villatoro of the California Department of Public Health, adding that 90% to 95% of the population must be immune to measles to sustain the virus' elimination.
The virus travels through the air, Villatoro said, and where it can linger for up to two hours and travel long distances on air currents. In one measles outbreak, the virus spread from one person in a sports arena to another sitting 100 feet away, Villatoro said.
Patients typically develop a rash two weeks after being exposed to the virus. They are contagious four days before the rash develops and four days after.
Before the rash develops, symptoms include runny nose, high fever, red eyes and a cough.
Almost all U.S. measles cases can be traced to a traveler who spent time in countries where measles is prevalent, officials said. With Disneyland's worldwide popularity, officials said that's probably what happened this time as well.
"We have not identified the source case for this outbreak, but it is likely to have been an international visitor," Villatoro said.