NFL Commissioner Denies Previously Seeing Ray Rice Assault Video
Roger Goodell said Tuesday that the NFL had asked to see video from a casino elevator where former Ravens running back Ray Rice punched his then-fiancée.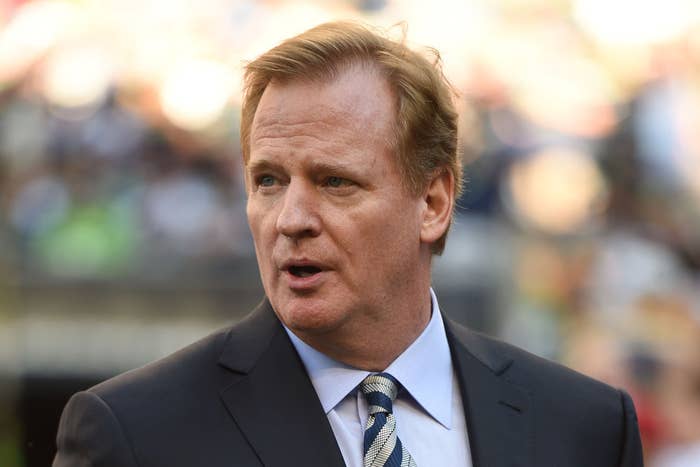 NFL officials on Tuesday continued to deny they had seen video of former Baltimore Ravens running back Ray Rice punching his then-fiancée during the league's investigation of the incident.
Commissioner Roger Goodell said officials asked to view video from the Atlantic City casino elevator, he told CBS News, but it was not made available.
"We assumed there was a video," Goodell said. "We asked for a video, we asked for anything that was pertinent, but we were never given that opportunity."
TMZ reported that sources who worked at the now-shuttered Revel Hotel and Casino said the NFL never asked to see the video. If they had, the casino would have supplied it, the sources said.
Goodell said the NFL on multiple occasions sought the video from Atlantic City prosecutors, who were determining whether to file charges against either of the couple based on the evidence.
TMZ on Monday released the video that showed Rice punching Janay Palmer, now Janay Rice, his wife. She fell, hitting her head and laid unconscious as Rice dragged her partially out of the elevator. Rice was terminated from the Ravens and indefinitely suspended from the NFL. Head Coach John Harbaugh said Monday morning was the first time he had seen the violent altercation.
Before the release of the elevator video the incident had earned Rice a two-game suspension. Local prosecutors dropped an aggravated assault charge when he met conditions of a diversion program available to first-time offenders.
In an Instagram post, Janay Rice said the new attention has made the couple relive a day they both regret, causing pain to their family.
Half the criminal arrests of NFL players are related to domestic violence, CBS News reported, and the NFL said it would be taking steps to address the issue.