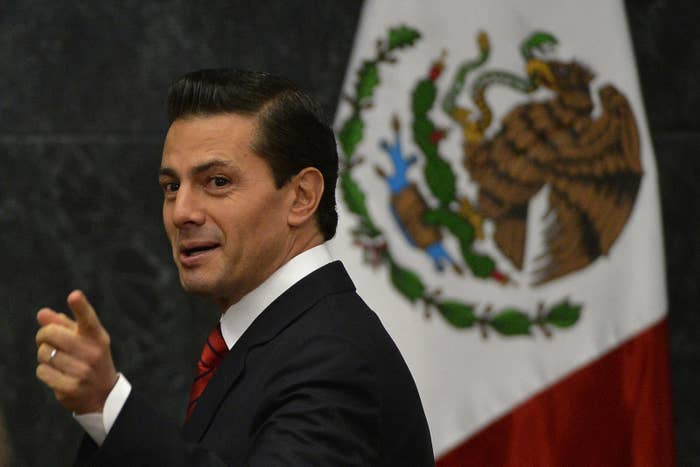 Mexican President Enrique Peña Nieto said he and Donald Trump were planning to meet sometime before January's inauguration to discuss cooperation between their two countries.

Peña Nieto said at a press conference on Wednesday that he had called President-elect Trump to congratulate him and his family on their victory, and the two leaders' teams were now working to schedule a meeting and set an agenda — ideally in the coming months. The conversation was respectful and cordial, he added.
"Mexico and the United States are allies, partners and neighbors," he said. "When Mexico is doing well, the United States is doing well."
Peña Nieto said that he remained committed to protecting the rights and prosperity of Mexicans on both sides of the border. He praised Mexicans living in the US for their hard work and talents.
"They are families that contribute every day to the development of both nations," he said.
In spite of Trump's disparaging comments over the campaign — such as calling some undocumented Mexicans rapists and vowing to build a wall between the countries — Peña Nieto focused on Trump's Tuesday night speech, in which he promised to work with others without hostility.
"Mexico shares this vision," Peña Nieto said.
The two men last met in August. At the time, Trump said they did not discuss a border wall. In the following months, however, Trump continued to say that he would build a wall along the southern US border and Mexico would pay for it.
"They just don't know it yet."