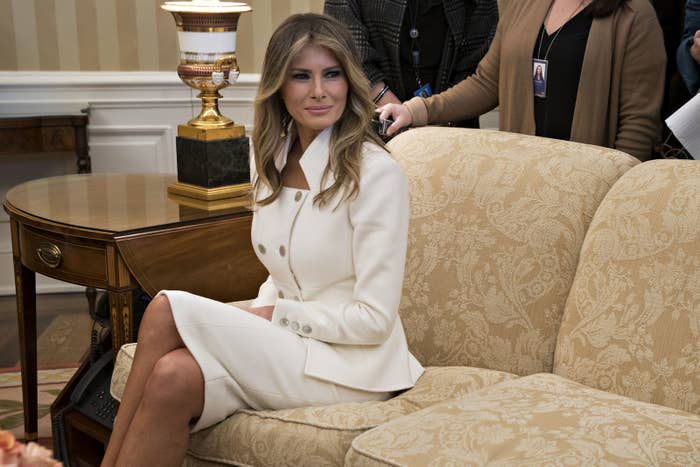 A lawsuit filed by first lady Melania Trump has quietly dropped her plans for a future brand empire after criticism she was trying to use her position as first lady for financial gain.
Trump is suing the Daily Mail for $150 million, alleging defamation after the newspaper published claims that Trump had a nervous breakdown on the campaign trail and once worked as a high-end escort — both of which Trump says are false.
Initially, Trump's lawyers claimed the Mail's story harmed her "unique, once-in-a-lifetime opportunity" to "launch a broad-based commercial brand in multiple product categories, each of which could have garnered multi-million dollar business relationships." Trump's complaint noted that she was beginning "a multi-year term during which plaintiff is one of the most photographed women in the world" and planned to develop products including apparel, shoes, jewelry, cosmetics, hair care, skin care, and fragrances in her brand.
The filing drew criticism from some that Trump appeared to be trying to cash in on her position as first lady. Her lawyer told the Guardian that the lawsuit had been misinterpreted.

"The First Lady has no intention of using her position for profit and will not do so. It is not a possibility," he said. "Any statements to the contrary are being misinterpreted."
On Friday, Trump's complaint was refiled in New York without references to Trump's brand or business prospects. Instead, focus was turned to Trump's emotional distress.
"As a direct result of Mail Online's actions, Plaintiff has suffered emotional distress and is entitled to compensatory and punitive damages in an amount to be proven at trial and not less than $150 million," the amended complaint said.