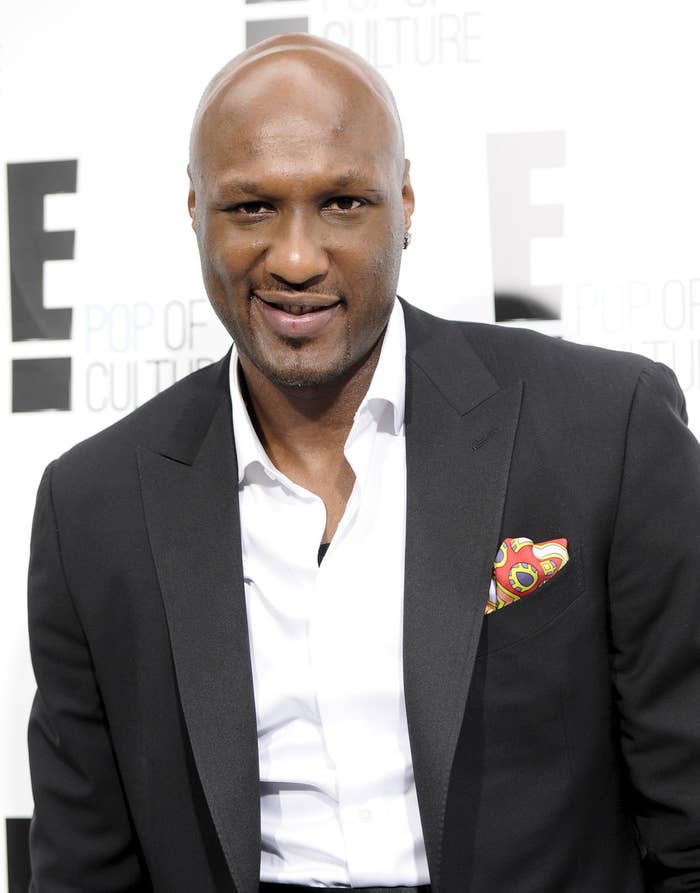 A Nevada brothel worker who found Lamar Odom unconscious in his room on Tuesday told 911 dispatchers that the former NBA star had been using sexual performance enhancers and cocaine, the local sheriff said.
Employees at the Love Ranch South in Crystal, Nevada, also told dispatchers that the former Lakers star had what appeared to be blood coming from his nose and mouth, along with "a white substance," Nye County Sheriff Sharon Wehrly told reporters at a news conference Wednesday.
Blood samples taken from Odom at a hospital have yet to be analyzed to determine what exactly was in his system at the time, officials said.
Sheriff's officials played four 911 calls that were made by Love Ranch employees, one of whom described Odom as being on his side and unconscious with "white stuff" coming out of his mouth.
"He's in a deep sleep, for sure," one of the workers said.
Nye County Sheriff detectives said Odom bought the sexual enhancers at the brothel, but were not sure where the cocaine was obtained.
"That, we do not know at this point," Det. Michael Eisenloffel said.
In one of the phone calls, an employee tells the 911 dispatcher that Odom had not used cocaine since Saturday, when he arrived at the ranch.
Asked if the two women who were with him might have supplied him with the drugs, Eisenloffel told reporters: "There's a distinct possibility there is a follow-up investigation in that regard."
Four calls were made from the brothel asking for an ambulance, describing white or "pinkish" liquid coming out of his mouth and nose.
The investigation is still ongoing, officials said, and the results of the blood tests could take weeks.
The detective said authorities were in touch with a member of the Kardashian family, who he described as "understandably distraught."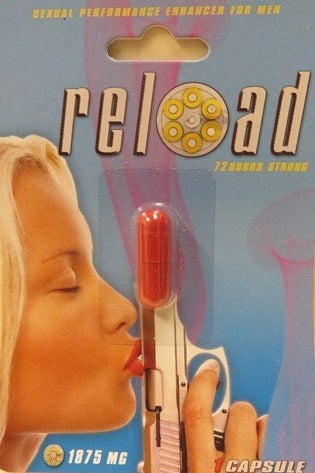 The Food and Drug Administration warned the sexual performance enhancement supplement Reload was a dangerous product.
According to the 911 calls, Odom took 10 pills over three days of Reload, a sexual performance enhancement supplement that was considered dangerous by the Food and Drug Administration.
The FDA advised consumers not to use Reload after finding it contained sildenafil, an active ingredient in prescription Viagra. The ingredient was not disclosed on the pill's packaging, and it can cause serious side effects for men taking nitrates, a common treatment for diabetes, high blood pressure, or heart disease.
"Consumers should stop using this product immediately and throw it away. Consumers who have experienced any negative side effects should consult a health care professional as soon as possible," the FDA notice said.
The website for Reload was taken down sometime in 2013. It had advertised "days of sexual pleasure" and promised no ill effects, even when taken with alcohol.
Dennis Hof, owner of the Love Ranch South, told BuzzFeed News that two women at the brothel who found Odom unconscious said he appeared to have taken too much "herbal Viagra."
"I was told he was not looking good," Hof said. "It looks like he might have taken too much herbal Viagra."
Before Tuesday, Odom appeared to be "having a great time partying," Hof said. The former NBA player ordered a bottle of cognac over the weekend but had not finished it by Tuesday, Hof added.
Odom had arranged for 24-hour companionship with two women at the ranch for five days, and he had been considering extending through this Saturday to celebrate Hof's birthday, Hof said. Odom had paid $75,000 for sex, meals, and hanging out with the women.
In an interview with the Associated Press, Richard Hunter, a spokesman for Hof, said Odom stayed at the "best VIP suite" and spent above five figures, an amount that would have been negotiated privately with the two prostitutes. The women, he added, get a 50% cut of the negotiated price.
Paramedics arrived at the brothel in Crystal, about 20 miles north of Pahrump, at 3:34 p.m and Odom was described as unresponsive, authorities said.
"We called 911, and the 911 told my staff what to do: Turn him over on his left side," Hof told NBC News. "There was this terrible foaming stuff coming out of him. He was throwing up, a little bit of blood."
Odom was stabilized before being rushed to Desert View Hospital in Pahrump, where he was then transferred to Sunrise Hospital in Las Vegas, Wehrly said. Officials were planning to transport him there by helicopter, but were unable to because of his height, Wehrly added.
Meanwhile, Khloé Kardashian is at Lamar's side at the hospital, a source close to reality star told BuzzFeed News.
"She ask that you continue to keep him in your thoughts and prayers and for the media to respect his privacy during this difficult time," the source said Wednesday, adding that Khloé has been with the NBA free agent since 8 p.m. Tuesday.
E! News reported Tuesday that Kris Jenner and Kim Kardashian West had also accompanied Khloe to Las Vegas.
An E! News spokesperson told BuzzFeed News that "Keeping Up with the Kardashians" is "not currently shooting in Las Vegas."
"Lamar Odom appeared on several seasons of Keeping Up with the Kardashians, as well as two seasons of his own series Khloé & Lamar. We are saddened to hear of his condition, and are sending out thoughts and prayers out for his recovery."
Robert Kardashian on Wednesday posted well wishes on his Instagram account.
Odom began his NBA career in 1999 with the Los Angeles Clippers. Last year, he was waived by the New York Knicks.
In 2009, he married Khloé Kardashian and became a regular presence on the family's reality TV shows. She filed for divorce in 2013, but a judge has yet to sign the papers.
Representatives for Odom did not immediately respond to requests for comment.
As news of Odom's hospitalization spread, the Los Angeles Lakers — Odom's former team — prepared to play in Las Vegas. A team spokesperson told the Orange County Register the team was "concerned," and the L.A. Daily News reported some players were trying to find out which hospital was treating Odom.
Other players offered their prayers to Odom and his family.
Odom's longtime sports management agency released a statement on his behalf Wednesday:
"Lamar Odom is a long-time member of the Excel family, and we are keeping him in our thoughts and prayers. We are staying close to the situation but have no additional information or comment at this time."
Lakers beat reporter Bill Oram reports that Reverend Jesse Jackson visited Odom Wednesday morning, and suggested he was in life support.