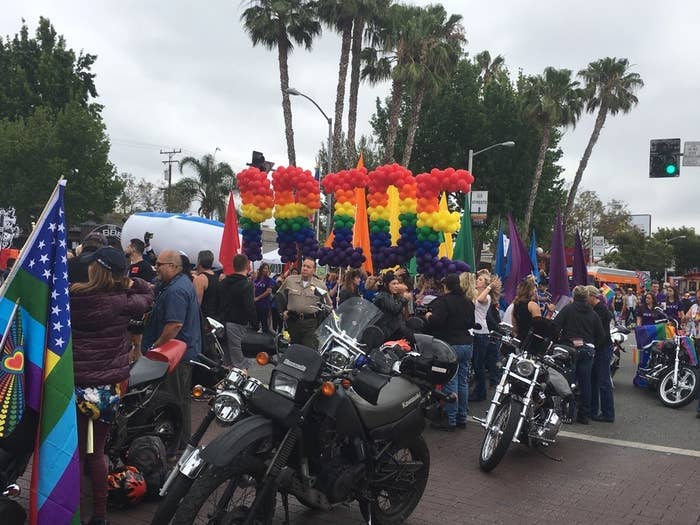 WEST HOLLYWOOD — Rainbows, music, and cheers filled Santa Monica Boulevard on Sunday as Los Angeles turned out to celebrate Pride — and stand defiantly with the victims of the attack on gay club-goers in Orlando.
Event organizers had expected 400,000 people to attend the L.A. Pride festivities in West Hollywood over the weekend. But on Sunday morning, some attendees of the annual Pride parade said they weren't sure what the mood of the event would be following the Orlando massacre.
On the parade route, though, the spirit of community proved to be infectious.
"When I left the house I was feeling like this would be really weird to come together and be so joyous after something so tragic," said Erin Keegan, who walked in the parade with dog-rescue group Angel City Pit Bulls. "But once I got here ... there's already a great camaraderie and support between everybody and love between everybody."
Before the parade began with a roar from the motorcycles of Dykes on Bikes, local leaders assured the crowd that Los Angeles was safe. Though man armed with explosives had earlier said he was going to Pride, he had been arrested, Los Angeles Mayor Eric Garcetti said. The mayor called for the community to carry on amid tragedy.
"In the face of hate, hold someone today," Garcetti said.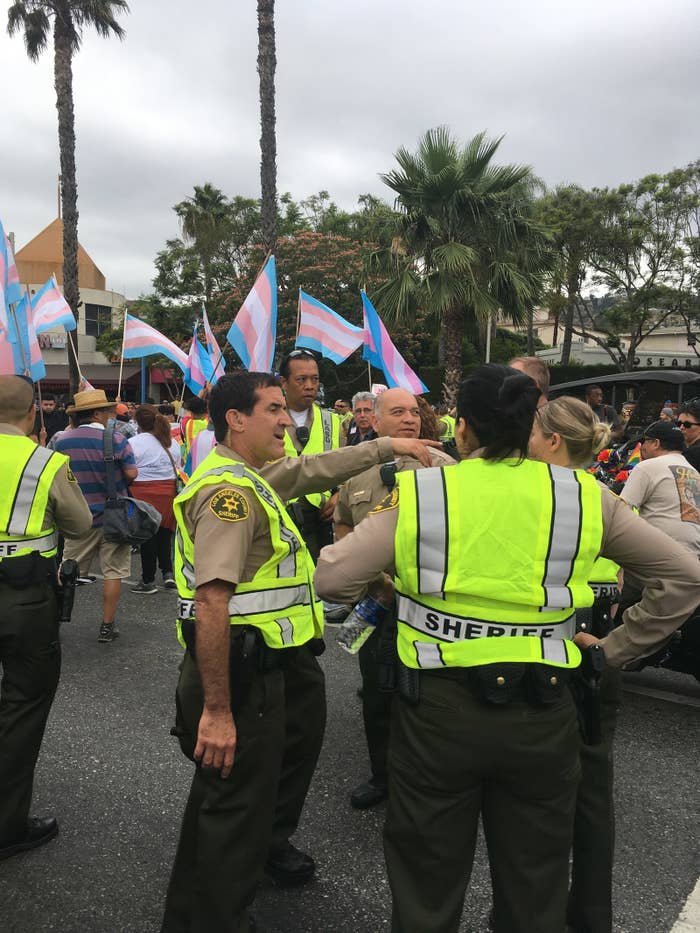 No other credible threats were made against L.A. Pride, an FBI spokesperson said, and an event organizer added that metal detectors were in place for the music festival planned for later in the day.
"As scary as it is, you can't hide," said Grapes Wasserman, 39, wearing a shirt with the message "We love you Orlando" emblazoned over a rainbow flag.
Wasserman and her wife attend every year and brought their kids to the parade. Though they didn't have a connection to the victims of the Orlando shooting, it felt personal.
At the "Where the Bears Are" float, Shannon Ward, 39, said he hoped people would enjoy the parade without fear and simply be themselves — even with the earlier threat of a gunman.

"Fortunately the police caught him," he said. "But we're going to continue to celebrate, have great spirit, and carry on."
Carrying on with their performance was important for the members of the So Cal Pride Color Guard, said Bobby Vega, 26. He said the group aimed to show they stood with Orlando.
"We are hoping to provide some entertainment, some cheer, some smiles out there," he said.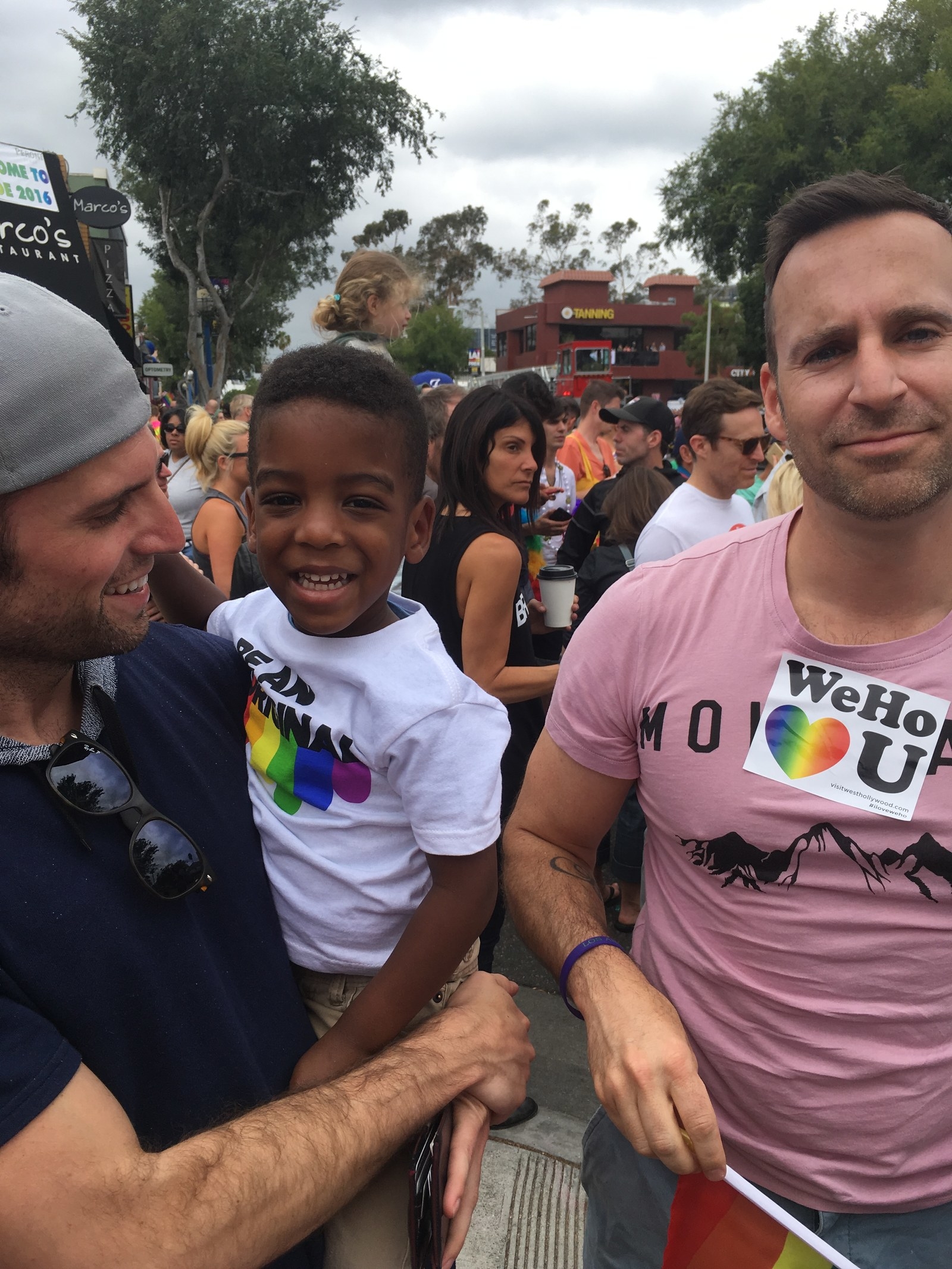 Bryce and Brian Coughlin had initially planned to stop by the parade only briefly with their 3-year-old son, Chance.
"We felt really unsafe, and especially bringing him out here, we weren't sure if it was a good idea," Brian Coughlin said. "But I think after we got here and saw the people we knew.
"When you're part of a community I think you feel safer," he said.
Bryce Coughlin said his family was there to support their local community as well as others who were grieving around the U.S.
"It's just a time to come together," he said, "and celebrate what we still have."