Kraft Recalls 6.5 Million Boxes Of Mac 'n' Cheese After Metal Pieces Found
We've got the blues.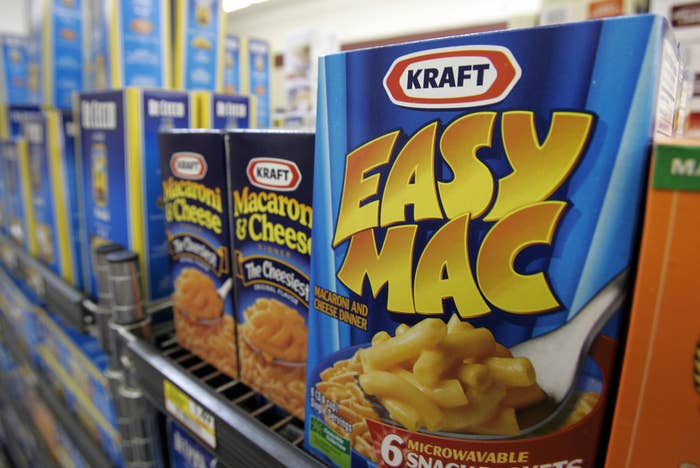 Kraft Foods is recalling 242,000 cases of its Macaroni & Cheese that could contain tiny bits of metal, the company announced Tuesday.
Altogether, that's about 6.5 million blue boxes of the cheesy meal, the Associated Press reported.
The recall came after eight people contacted the company about the metal pieces, a company statement said.
"We deeply regret this situation and apologize to any consumers we have disappointed," the statement said.
The recall included only 7.25-ounce boxes of the "original flavor" macaroni and cheese dinner with use dates between Sept. 18, 2015 and Oct. 11, 2015 that also contained the code C2 below the date.
The recalled boxes were sold in the U.S. as well as some Caribbean and South American countries, Kraft said.
One person said he found metal in a cup of Easy Mac earlier this month, but a Kraft spokesperson said they were unable to get in touch with him.
The recalled mac 'n' cheese should not be eaten, the company said, and refunds are available to customers.