Relatives Of Boston Terror Suspect View Footage Of Deadly Shooting
Usaama Rahim, 26, discussed plans to behead a victim and to "go after" police officers in Massachusetts before he was shot dead, according to an FBI agent's affidavit. Rahim had planned to behead Pamela Geller, organizer of a Muhammad cartoon contest.
Relatives of a man shot and killed by members of a Boston joint terrorism task force viewed video of the fatal shooting Thursday, and backed away from earlier comments that officers shot him in the back.
Usaama Rahim was killed Tuesday when authorities said he approached officers with a knife. The 26-year-old, authorities claim, had been influenced by ISIS and planned to attack officers.
The video footage apparently contradicts a message Ibrahim Rahim had posted earlier on Facebook stating his younger brother had been "shot in the back three times."
Ronald Sullivan, an attorney representing Rahim's family, said Thursday that Ibrahim Rahim regretted making the comment, which was based on information from a third party, and realized it was incorrect.
Boston's police commissioner has said that the video shows the officers backtracking as Usaama Rahim walks toward them with the knife.
After viewing video footage of the shooting, Ibrahim Rahim told CNN he now understood the wounds were not from being shot in the back.
"The facts are still coming in," he said.
Footage of the shooting was shown to clergy leaders and civil rights advocates on Wednesday.
News that 26-year-old Usaama Rahim planned to attack officers with an alleged co-conspirator, David Wright, 24, came as a surprise to relatives, Sullivan said.
"The family does not have any evidence that Usaama Rahim was involved in ISIL," Sullivan told reporters during a news conference.
Though Sullivan said he could not "categorically deny" Rahim had become sympathetic to extremist groups, he said Rahim's family "did not see any sign of radicalization."
Sullivan said relatives were cooperating with authorities in the investigation, but also had questions regarding how authorities approached Usaama Rahim during the deadly encounter Tuesday.
"I'm not suggesting that anything justifies approaching officers with a knife," Sullivan said. "If in fact there was an illegal arrest, that is something that has to be dealt with."
Abdullah Faaruuq, imam of the Mosque for the Praising of Allah, also questioned why the encounter with officers — who had the 26-year-old under constant surveillance — were unable to avoid violence, calling the incident "reckless."
"They can capture elephants without killing them. You can capture wild dogs," Faaruuq said. "I don't think their intent was to capture him and keep him alive."
Family members wanted to work with authorities to find out what happened, Sullivan said.
Rahim is scheduled to be buried Friday in a private ceremony.
Usaama Rahim was fatally shot by police officers on a street in Boston on Tuesday after he allegedly brandished a knife when approached by members of a joint terrorism task force, according to court documents.
Usaama Rahim, a private security officer, and Wright, his alleged co-conspirator, were being investigated by the FBI for "several federal criminal offenses including terrorism offenses," according to an affidavit by Special Agent Joseph Galietta released Wednesday.
Wright, 24, who was arrested after the shooting, told investigators that Usaama Rahim was planning to "engage in a violent attack in the U.S.," including beheading a person and attacking Massachusetts police officers.
CNN identified the person that Usaama Rahim hoped to behead as Pamela Geller, the organizer of the Muhammad cartoon contest — criticized for being anti-Islam — and founder of the American Freedom Defense Initiative.
On her blog, Geller said she heard about the alleged beheading plan when CNN called her for confirmation.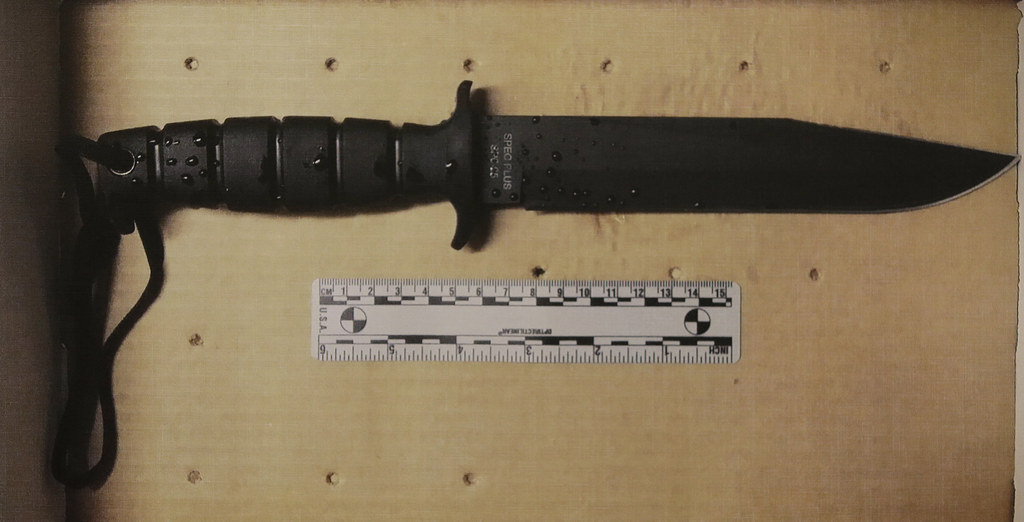 According to the affidavit, Usaama Rahim took out a fighting knife when he was approached by Boston police officers and FBI agents.
When one of the officers told Usaama Rahim to drop his weapon, he responded, "You drop yours," according to the affidavit.
He then moved toward the officers, brandishing his weapon, after which he was shot once in the torso and once in the abdomen, according to the affidavit.
Usaama Rahim was taken to a hospital, where he later died.
The Suffolk County district attorney's office will investigate the fatal encounter, as is routine for officer-involved shootings in Boston.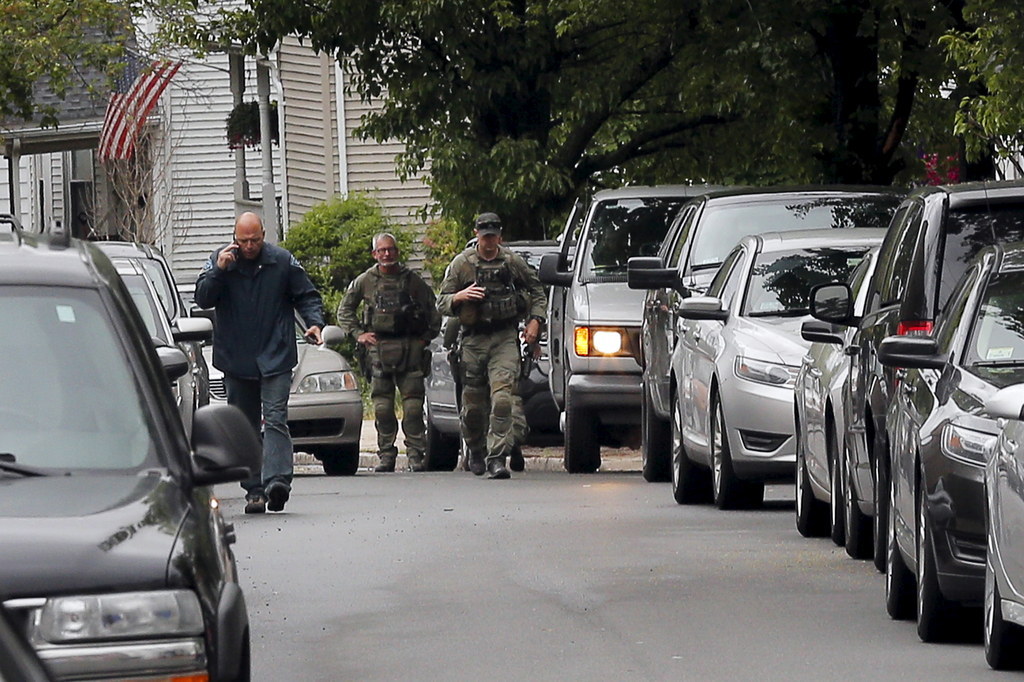 According to the affidavit, Usaama Rahim had purchased three fighting knives and a knife sharpener from Amazon.com and had discussed his plans to behead someone with Wright.
In a recorded phone conversation with Wright on May 26, Usaama Rahim allegedly said, "I got myself a nice little tool. You know it's good for carving wood and like, you know, carving sculptures," after which both men began laughing.
Usaama Rahim also was said to have told Wright about a plan to kill a person outside Massachusetts.
According to the affidavit, Wright mentioned "thinking with your head on your chest" during the conversation, and both men laughed.
Galietta, the FBI agent, said that the phrase referred to terrorist organizations' practice of beheading people in propaganda videos and placing their heads on their chests.
Wright told investigators that the two men met a third person in Rhode Island to discuss the beheading plan.
On June 2, shortly before he was shot dead, Usaama Rahim told Wright that instead of beheading a victim outside the state, he planned to "go after" the "boys in blue" — allegedly referring to police officers, Galietta's affidavit said.
In a recorded phone conversation, Usaama Rahim said, "Yeah, I'm going to be on vacation right here in Massachusetts. … I'm just going to, ah, go after them, those boys in blue. 'Cause, ah, it's the easiest target and, ah, the most common is the easiest for me."
According to Galietta, the men repeatedly used the phrase "going on vacation," which he said referred to "committing violent jihad."
Usaama Rahim also was said to have told Wright that he planned to randomly kill police officers in Massachusetts on June 2 or June 3, and Wright told him to prepare his will and leave "his possessions" to a named individual, according to the affidavit.
Wright also advised Usaama Rahim to delete information from his smartphone and to "break it apart" and "throw it down to the ground," the affidavit said.
"Get rid of it, before anybody gets it; make sure it's completely destroyed," Wright told Rahim, adding, "Because, at the scene, at the scene, CSI will be looking for that particular thing and so dump it, get rid of that. At the time you are going to do it, before you reach your destination, you get rid of it."
He also instructed Usaama Rahim to "completely wipe out everything" on his laptop "to its factory setting."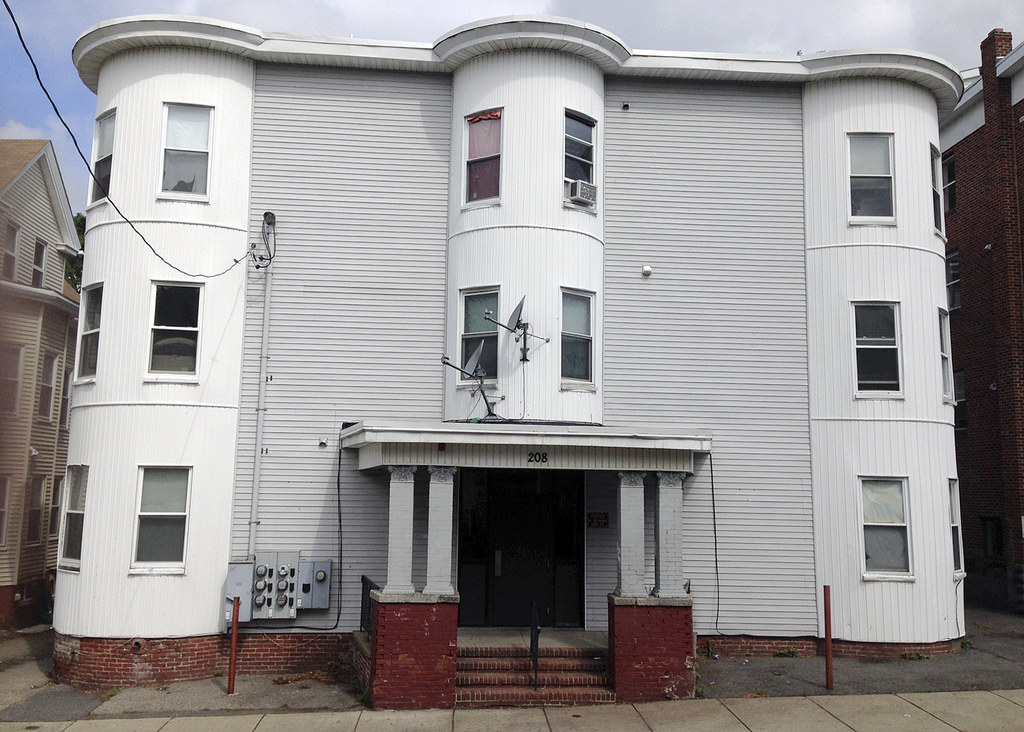 Wright was taken into custody after authorities raided a home Tuesday afternoon in the nearby suburb of Everett, the Boston Globe reported.
He was arrested on suspicion of conspiracy to commit murder related to a plan to kill a law enforcement member.
The affidavit said that Wright conspired to "knowingly destroy, mutilate, conceal, and cover up a tangible object," Rahim's phone, with the intent to impede and obstruct the federal investigation.