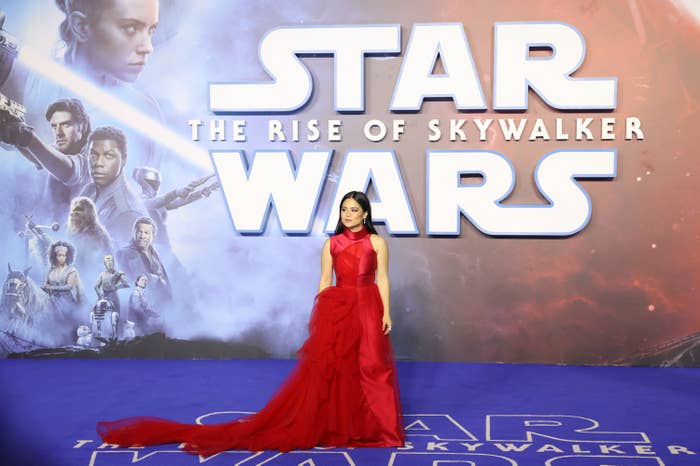 Kelly Marie Tran won fans' hearts in Star Wars: The Last Jedi as Rose Tico, a Resistance mechanic who finds the strength within herself to become a hero.
She broke barriers as the first Asian American woman to play a leading role in the Star Wars franchise, but the high-profile part also made her the target of a harassment campaign. Tran deleted her Instagram and later eloquently spoke out on her refusal to be marginalized for her Vietnamese American identity.
But in Star Wars: The Rise of Skywalker, her character spends most of the movie on the sidelines.
Tran and Rose simply deserved better, some people said after the final film in the saga premiered this week.
"They Jar Jar Binks-ed her because trolls bullied her off the Internet."
And, people said, it felt like Disney and director J.J. Abrams had given in to the trolls and their hate.
In fact, it was the only thing the director tweeted related to The Rise of Skywalker. 👀
Tran's looks for the movie's premieres were also fire — and represented the work of Asian designers.
May the Force be with you, Kelly.