Justice Department Launches Investigation Into Ferguson Police
A broad civil rights investigation into the conduct of Ferguson, Missouri, police over the past several years begins this week. The probe is in addition to a federal review of the shooting of unarmed teen Michael Brown by a Ferguson police officer.
Updated — Sept. 4, 2014, 3:43 p.m. ET: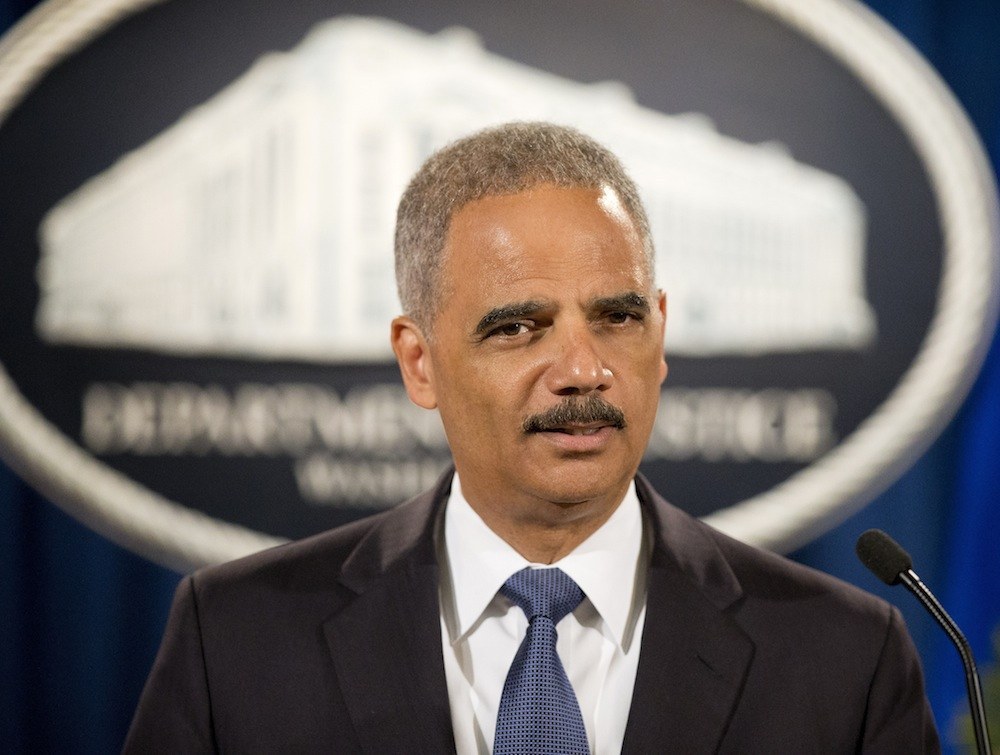 Attorney General Eric Holder confirmed the Justice Department has launched an investigation of the Ferguson, Missouri, police department.
Holder made the announcement on Thursday, saying the investigation stemmed from his conversations with the people of Ferguson and their "deep mistrust" of local law enforcement.
"In meetings and listening sessions – as well as informal conversations – people consistently expressed concerns stemming from specific alleged incidents, from general policing practices, and from the lack of diversity on Ferguson's police force," said Holder.
"As a result of this history – and following an extensive review of documented allegations and other available data – we have determined that there is cause for the Justice Department to open an investigation to determine whether Ferguson Police officials have engaged in a pattern or practice of violations of the U.S. Constitution or federal law."
The investigation will be in addition to an existing federal review of Ferguson police officer Darren Wilson's fatal shooting of 18-year-old Michael Brown. Authorities have claimed that Wilson acted in self-defense on Aug. 9 when he shot Brown, who was unarmed. Witnesses said Brown was surrendering, prompting days of demonstrations that sometimes turned violent as protesters shouted, "Hands up, don't shoot."
The new investigation will attempt to uncover if a pattern of civil rights violations exists in Ferguson and neighboring areas.
Michael Brown's family released a statement saying they're "encouraged" by the new investigation:
"The family of Michael Brown is encouraged that the Justice Department has opened an investigation into the Ferguson Police Department. We believe that transparency in law enforcement is the only way to build trust in the community, not just in the killing of Michael Brown, but for others who have suffered as well. That is why we are advocating for the use of body cameras for law enforcement around the country. We can't have another young man's life taken amid murky circumstances. We want the truth to shine brightly."
The City of Ferguson released a statement Thursday saying the welcome the investigation:
"The City of Ferguson and the Ferguson Police Department welcome the Department of Justice and their pending investigation. Over the past few weeks we have hosted and participated in several meetings with the Department of Justice and feel our collaborative efforts are another step forward in showing our willingness to be transparent and forthright as we continue the process of earning back the trust of our residents and our neighbors in the St. Louis region."
Images of the militarized police response to protests spread around the world. A number of officers were accused of excessively using force, including falsely arresting peaceful protesters, battery, and assault. Several journalists were also arrested while they were covering the protests.
A local grand jury is continuing to hear evidence on whether Wilson should face charges for Brown's death. Missouri Gov. Jay Nixon also on Wednesday lifted a state of emergency he had called on Aug. 16 in response to violence and looting.