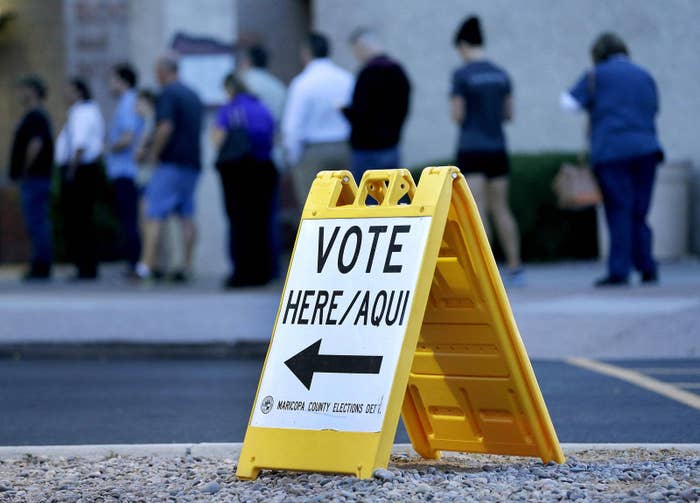 The Civil Rights Division of the U.S. Department of Justice has launched an investigation after thousands of Arizona voters waited for hours last month to cast their ballots in the state's primary election.
In a letter to the Maricopa County Recorder's Office, which manages elections for the county of 4 million people, the Department of Justice said Friday it was seeking to determine if the county complied with federal elections law. Some voters waited up to five hours to cast their ballots in the March 22 primary — standing in line to cast their vote long after polling places officially closed and media organizations had declared projected winners.
The election results were formally certified on Monday, the Associated Press reported, and the Arizona secretary of state said anyone wishing to challenge now has five days to file in court.
As part of its investigation, the Justice Department requested information on policies, data, any any planned response from local elections officials. The Recorder's Office is cooperating with the request and plans to respond by an April 22 deadline, communications manager Elizabeth Bartholomew told BuzzFeed News.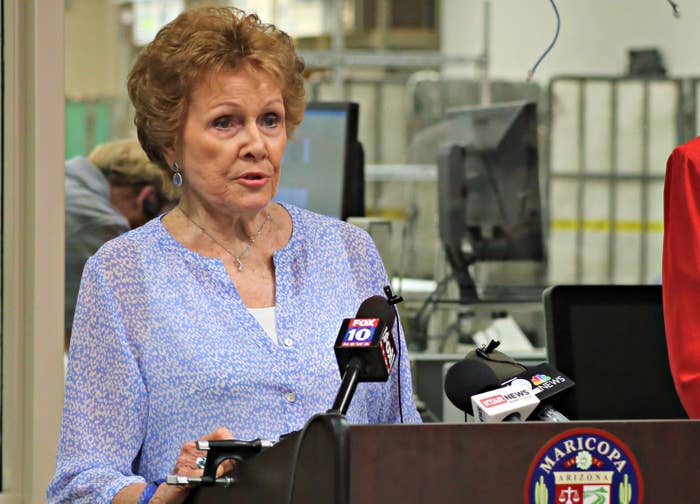 Across the county, 60 polling places were open to more than 1 million eligible registered voters. That was down from 200 polling places in 2012, which county officials had justified as a cost-saving measure.
The reduced number of polling places was particularly felt in Phoenix, where a majority of residents are black, Latino, or of another minority group. Phoenix Mayor Greg Stanton said it was the latest move in a culture of voter disenfranchisement and requested the Department of Justice investigate that the rights of voters had been protected.
Earlier this month, state lawmakers held a hearing on the issues with the primary vote. At times, attendees booed and screamed, and outside, a protest lead to at least one arrest.
"We made some horrendous mistakes, and I feel horrible about that," County Recorder Helen Purcell said, according to the Arizona Republic.

In a statement, the head of Arizona's Democratic Party said more than 20,000 voters had been disenfranchised. Sheila Healy called on Arizona Secretary of State Michele Reagan to make changes to ensure future fair votes.
"The systemic failures of March 22nd (the long lines, reduced number of polling locations, and voter registration irregularities) have not yet been addressed, yet alone been fixed," Healy said. "The fact that there is now a federal investigation underscores the seriousness of the issues that must be resolved by the general election."