Judge Throws Out Former Dictator Manuel Noriega's "Call Of Duty" Lawsuit
The former dictator of Panama sought damages and lost profits for a character he said was based on his likeness in Call of Duty: Black Ops II. A Los Angeles judge dismissed the case on Monday.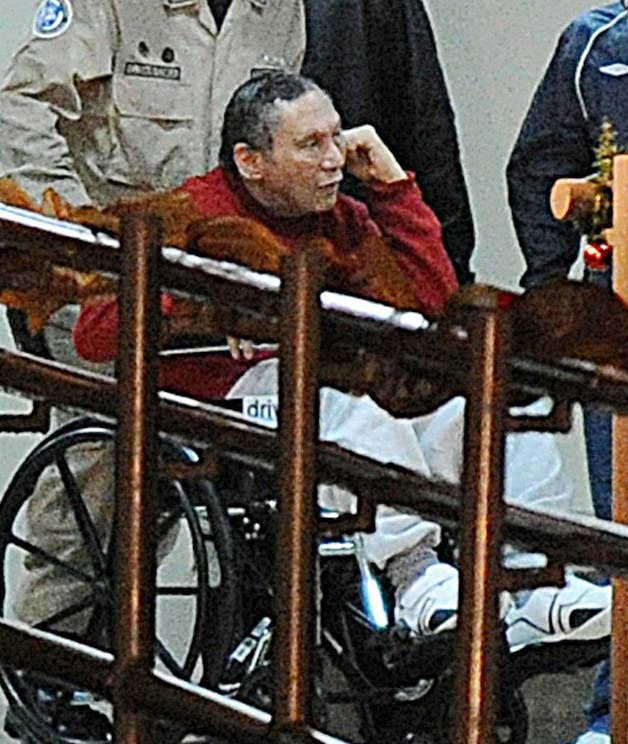 A lawsuit filed by former dictator of Panama Manuel Noriega against video game publisher Activision for its Call of Duty: Black Ops II game was dismissed Monday, according to court records.
Noriega, who is imprisoned in Panama following two decades behind bars in the U.S., sought damages and profits from Activision for using his likeness without his permission. In a complaint filed in Los Angeles Superior Court, lawyers for the 80-year-old said the use of his likeness and that of others, including retired Gen. David Petraeus, heightened the realism of Black Ops II.
"This translates directly into heightened sales for Defendants," the complaint said.
But, as a prominent historical figure, Noriega cannot sue simply for the use of his likeness in a work of fiction, lawyers for Activision said in court documents.
"Noriega exported drugs that ravaged American communities, oppressed his people and plundered their treasury, and refused to yield his iron grip until forced to do so by an invasion that cost American and others' lives," the brief said. "Black Ops II draws on Noriega's reputation on all these points to illuminate the game's historical setting and propel forward the game's fictionalized narrative."
The Noriega character only appears for several minutes in the game, and not at all in two of its modes, the brief continues. And unlike another video game lawsuit involving accusations of misused likeness – EA Sports and the NCAA settled for $40 million with a number of college football and basketball players – Black Ops II shows its Noriega character in fictional situations, and the game is not specifically about him, the brief said.
Additionally, Noriega had disputed his portrayal as a villain. His grandchildren may have wondered why their grandfather was a part of the game, but there was no evidence the general public believed he had endorsed Black Ops II, the defense brief said. As such, the game's use of his image was protected by the First Amendment, the brief said.
"Noriega cannot control how creators of fictional works portray him any more than the heirs of Mother Theresa or Princess Diana could control their appearance in expressive works dealing with their role in history," the brief said.
A lawyer representing Noriega told BuzzFeed News they are still reviewing the court's order and considering next steps.
Former New York Mayor Rudy Giuliani was part of the team representing Activision in the suit.
"This ruling is an important victory and we thank the court for protecting free speech," Giuliani said in a statement. "This was an absurd lawsuit from the very beginning and we're gratified that in the end, a notorious criminal didn't win. This is not just a win for the makers of Call of Duty, but is a victory for works of art across the entertainment and publishing industries throughout the world."
Activision Blizzard CEO Bobby Kotick agreed the dismissal of the case was a victory for free speech.
"Today's ruling is a victory for the 40 million dedicated members of our Call of Duty community and global audiences who enjoy historical fiction across all works of art," he said. "I want to thank Mayor Giuliani, who has dedicated his life to the protection of citizens against terrorists like Manuel Noriega and today for defending free speech."