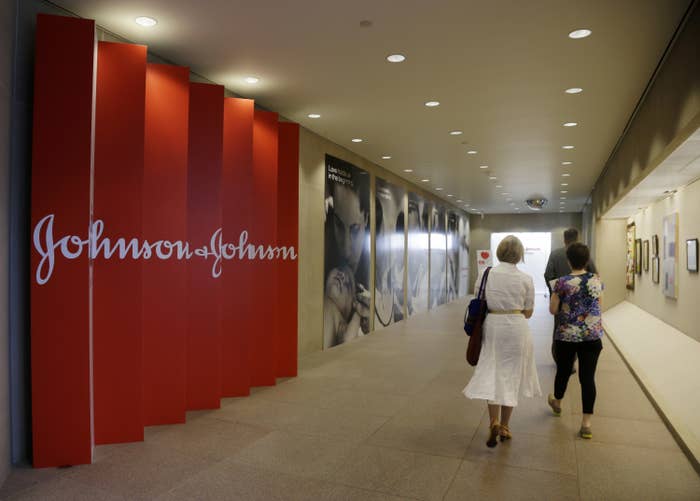 Johnson & Johnson was ordered to pay $572 million toward ending the opioid epidemic in Oklahoma, the first time a judge has found a pharmaceutical company responsible for the spike in addiction and overdoses caused by its drugs.
Judge Thad Balkman announced his ruling on Monday after an eight-week trial, the first of more than a thousand lawsuits against opioid makers filed around the US. Balkman said the evidence presented showed the company's misleading marketing and promotion of opioids caused high rates of addiction and overdoses, and he ordered the company to pay for prevention, treatment, and recovery services.
"The opioid crisis is an imminent danger and menace to Oklahomans," he said in court on Monday.
The Oklahoma lawsuit originally named several other companies, including Purdue Pharma, the maker of OxyContin. Before the trial began, Purdue agreed to pay $270 million toward addiction research and legal fees, but the company did not admit responsibility for the opioid epidemic in its settlement.
When he filed the lawsuit in 2017, Oklahoma Attorney General Mike Hunter said pharmaceutical companies had tricked people into believing prescription opioids were safe. Hunter alleged that internal documents and other evidence proved that the companies knew how dangerously addictive the drugs were, yet they engaged in aggressive marketing tactics to profit from more people using opioids.
"These companies have waged a fraudulent, decade-long marketing campaign to profit from the anguish of thousands of Oklahomans," Hunter said in a statement at the time. "These companies have made in excess of $10 billion a year, while our friends, family members, neighbors and loved ones have become addicts, gone to prison or died because of the opioid epidemic."

In 2015 alone, more than 326 million opioid pills were dispensed to Oklahomans — 110 pills for each state resident, the lawsuit noted. The state was also saw the most fentanyl prescriptions per capita.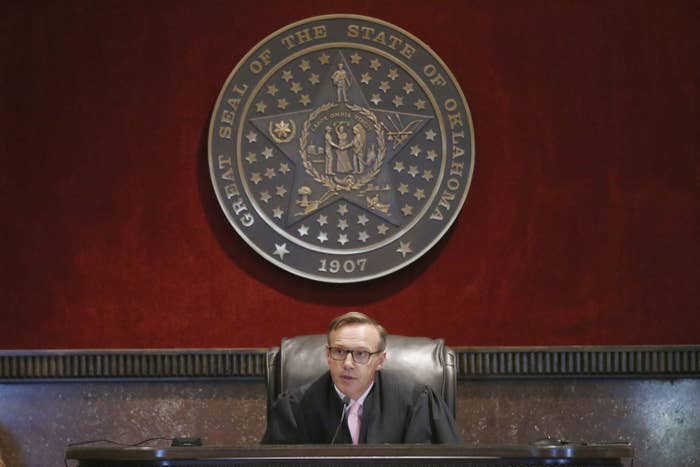 In Monday's ruling, Balkman pointed out there was no opioid epidemic in the mid-'90s. That changed after Purdue found success in marketing OxyContin to patients with chronic pain, prompting Johnson & Johnson's Janssen pharmaceutical company to relaunch its Duragesic fentanyl patch.
In addition to marketing opioids to new patients, the company worked to convince doctors that patients seeking higher dosages weren't becoming addicted, the judge found. Sales reps were instructed to target doctors with positive, and ultimately, dangerously false and misleading messages — which the company's own scientific advisers flagged as early as 2001, the judge said.
In its defense, Johnson & Johnson argued its products made up only a fraction of the prescription opioid market. Opioid makers have also blamed illegal drug use — not only of their pills but also heroin — for many overdoses and deaths. Johnson & Johnson said it will appeal Monday's ruling.
The judge's ruling itemized the costs of one year of services to treat Oklahoma residents for existing addiction and prevent those with chronic pain or other conditions from becoming addicted, as well as other services related to oversight and education. Prosecutors had argued that the services could be necessary for decades to truly end the opioid epidemic, and they called for pharmaceutical companies to pay billions of dollars.
The judge however said evidence could only support one year of services — a decision that apparently pleased investors and prompted Johnson & Johnson's stock price to rise.
In a press release, the company said it has complied with local and federal laws, and its products have helped patients with chronic pain.
"Janssen did not cause the opioid crisis in Oklahoma, and neither the facts nor the law support this outcome," Michael Ullmann, the company's general counsel, said in a statement. "We recognize the opioid crisis is a tremendously complex public health issue and we have deep sympathy for everyone affected. We are working with partners to find ways to help those in need."