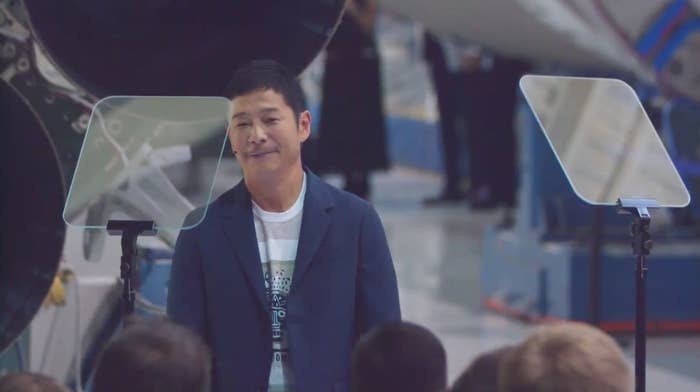 Japanese billionaire Yusaku Maezawa has signed up to be the first private citizen to go into deep space, Elon Musk announced at a SpaceX event on Monday.
At the event, Musk described the current plans for SpaceX's Big Falcon Rocket, or BFR, launch vehicle, which hasn't yet been completed and still requires funding. But when it is ready to fly around the moon, it will have Maezawa on board, he said.
Only 24 people have ever been to the moon, a SpaceX announcement noted. To Musk, putting someone who isn't an astronaut into space is a step toward spreading human life across the universe.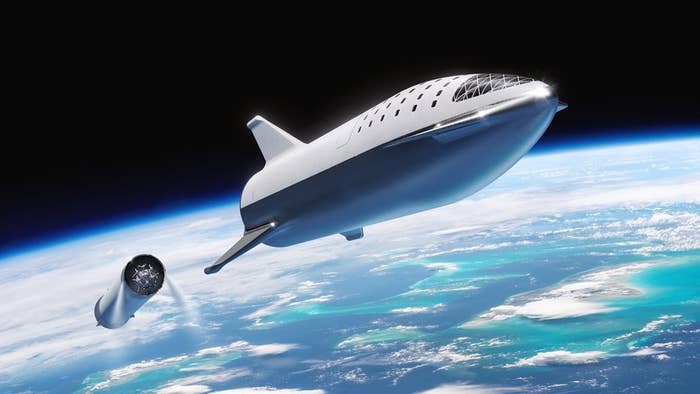 "There could be some natural event or man-made event that ends civilization as we know it and life as we know it," Musk said. "It's important that we try to become a multi-planet civilization, extend life beyond earth, and do so as quickly as we can."
Maezawa, 47, is the founder of Start Today, a company behind a Japanese fashion retail website, as well as Zozo, which creates custom clothes for customers. He's also a major art collector, famously paying $110.5 million at auction for a work by Jean-Michel Basquiat last year. On Monday, he told the SpaceX crowd that he hopes to use his space flight to promote art.
"I choose to go to the moon with artists," said Maezawa, who declined to say how much he was paying SpaceX.
The trip is currently planned for 2023, and Maezawa said he will bring between six and eight artists with him as part of a project he's calling Dear Moon. The artists, who will represent disciplines from music to architecture, will then each create a work based on their experience, Maezawa said.
"These masterpieces will inspire the dreamer in all of us," he said. "If you should hear from me, please say yes and accept my invitation."
Other projects have used rockets to bring space tourists into the Earth's atmosphere or even into orbit to visit the International Space Station. But SpaceX's BFR would be the first to go into deep space, making a loop around the moon.
Musk acknowledged that the plan may not come to fruition, even with the money already provided by Maezawa toward developing the rocket. The 2023 flight date is a best guess for when it could be ready, he said.
"There's so many uncertainties," Musk said. "This is a ridiculously big rocket. It's got so much advanced technology. It's not 100% certain we succeed in getting this to flight. I think it's pretty likely, but it's not certain."