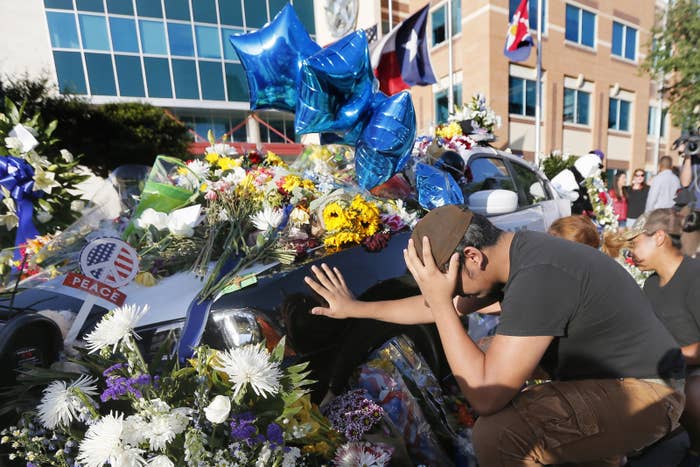 DALLAS — Officer U-Londa Peterson finished her shift with the Dallas Area Rapid Transit on Thursday afternoon, then went home to her family visiting from California.
Just hours later, a sniper would gun down law enforcement officers in downtown Dallas, killing five people including a fellow DART officer. During a standoff, the gunman told police he was angry about the recent killings of black men and hoped to himself kill white people, particularly police officers.
On Friday, black law enforcement officers including Peterson said they didn't doubt that they could have ended up in the line of fire with their fellow officers.
"It could have been me," she said. "This is a sad day in Dallas."
Peterson has been with DART for 18 years, and on Friday, she stopped by a growing memorial outside the Dallas Police Department with her family and other law enforcement officers.
Though the shootings are tragic, she said, she is ready to bring more strength, respect, loyalty, and dignity to her work than ever before.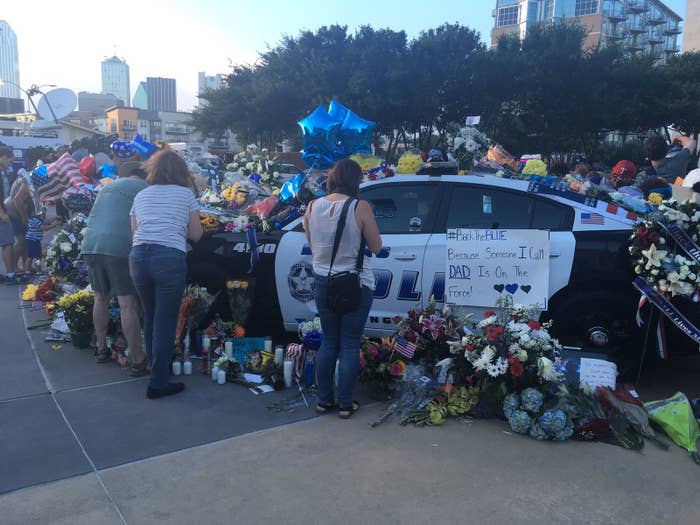 Two patrol cars were parked in front of the downtown headquarters on Friday, below flags flying at half staff for the fallen officers. As the day went on, the cars became covered in flowers and messages of support.
David and Kim Leeson brought their 11 and 10-year-old children along with friends to lay roses at the memorial. Seeing the police cars gave the kids a chance to put a physical image to the historic events. The family had on Thursday night discussed topics together including race, bigotry, and anger.
"There are far more good people than evil, and we should remember that at all times," David Leeson said he told them. "It was a hard night for everyone."
Members of the Women's Choir of Dallas came by to sing for the gathering crowd. Other people joined in prayer.
It's prayer that Rochelle Brown said she turns to when her husband, a sheriff's deputy, goes out to work. He could easily have been among the dead or injured on Thursday, she said.
"We just basically have to be prepared for the worst," she said. "Really, we never know."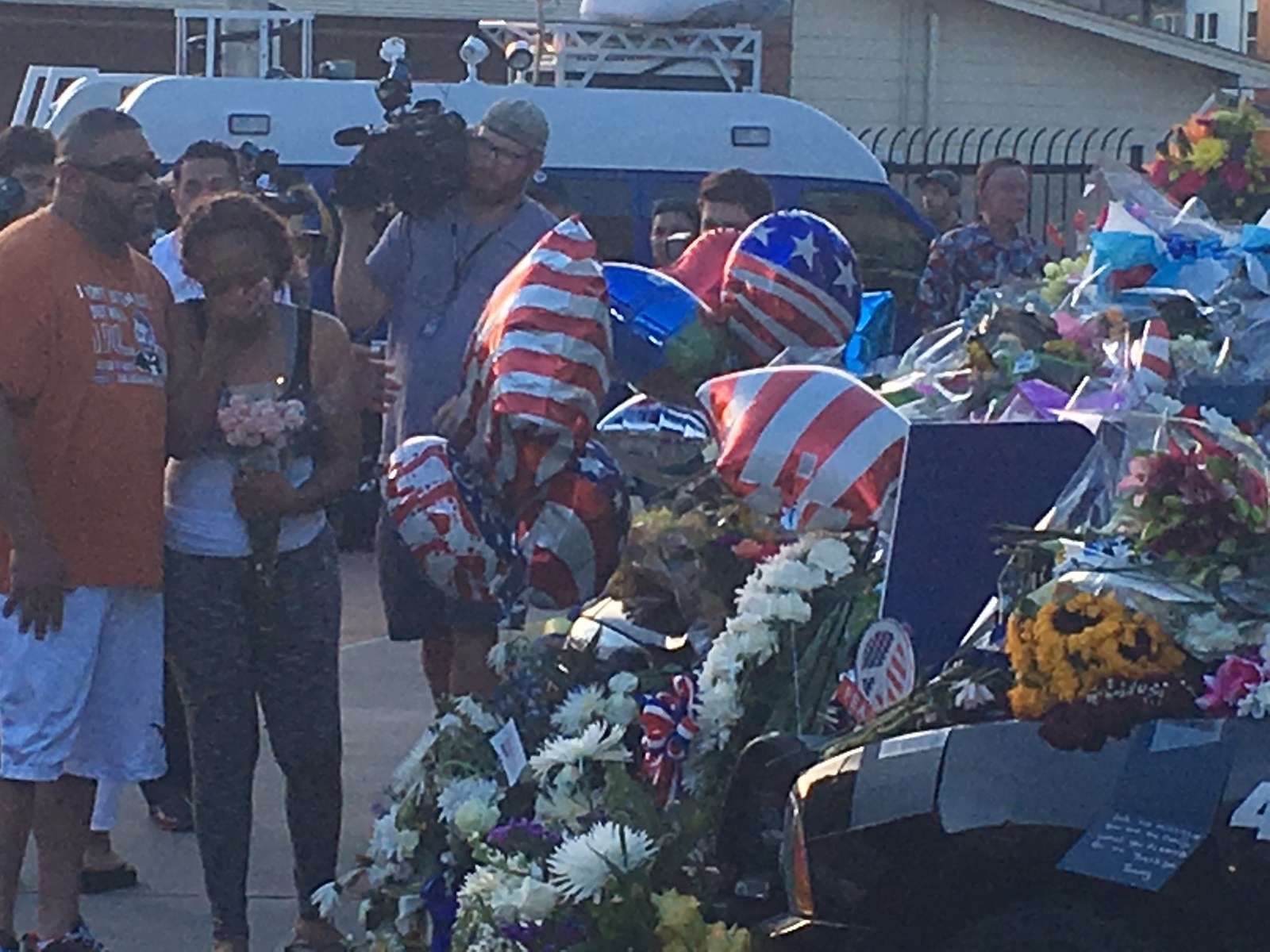 Members of the community with no personal ties to the police department also came to pay their respects. Michael Needleman said he hoped Dallas residents would move forward with respect and courtesy for each other. The Vietnam veteran added that in his Army service, white, black, and Latino soldiers depended on each other.
"With very few exceptions, we got over our prejudices," he said. "They certainly have no place on a battlefield, but that extends also to our everyday lives. These things have no place in this country."
Isabel Velazquez, 11, brought a drawing for police she had made symbolizing hope and mercy. The hatred of recent days had left her feeling terrible, she said, and she hoped people would change.
"Start trying to love more," she said.