International Leaders Agree To End "Hostilities" In Syria
U.S. Secretary of State John Kerry announced early Friday that diplomats agreed to implement a "cessation of hostilities" in the war-torn country.
U.S. Secretary of State John Kerry announced Friday that diplomats have agreed to "a cessation of hostilities" in Syria, adding that work on implementing the agreement would take place next week.
Kerry spoke with Russian Foreign Minister Sergey Lavrov and U.N. Special Envoy Staffan de Mistura in Munich, Germany, following the meeting of the International Syria Support Group. The group consists of 17 countries as well as the Arab League, European Union, and United Nations.
"We have agreed to accelerate the delivery of humanitarian aid and implement a nationwide cessation of hostilities," Kerry said.
Kerry added the agreement should not be considered a ceasefire, which he described as a more permanent end to a conflict.
Lavrov, however, repeatedly described the agreement as a ceasefire while speaking through a translator.
A task force will next week begin planning the process of putting an end to violence in the country, which has been engulfed in civil war as terrorist groups have also taken over swathes of territory. The violence has sparked a global refugee crisis, and within Syria, millions have been displaced — many of them cut off from aid by fighting.
"We approach this with a uniform belief that the killing and starvation of innocent people needs to end as soon as possible," Kerry said.

Friday's agreement is significant, Kerry added, but its true measure remains to be seen.
"This will be measured by what happens on the ground," he said. "This will be measured by the steps people take in the next days."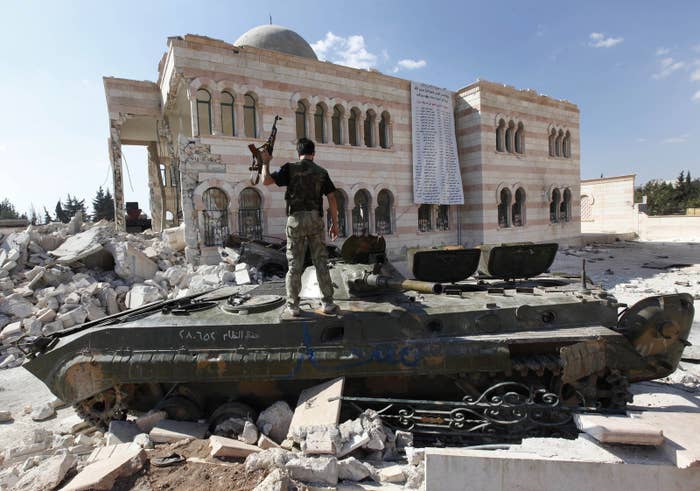 The members of the group also continue to believe that a transition government must be developed in Syria by Syrians, Kerry added. Disagreement remains, however, over what should be the fate of President Bashar al-Assad.
"It is my belief, and the belief of the majority of the members of this group, that there will not be peace in Syria if Assad is determined to stay there in this country," Kerry said.
Iran and Russia have supported Assad's regime. The international community must still determine how to end the war with Assad as well as the war with groups including ISIS, Kerry said.
"This is still a very complicated conflict with longterm implications, with increasing levels of violence, with increasing numbers of refugees, with increasing numbers of terrorists," Kerry said. "It is our belief that the more successful Assad is in securing territory against the opposition, the more successful he is in creating terrorists who threaten the region."