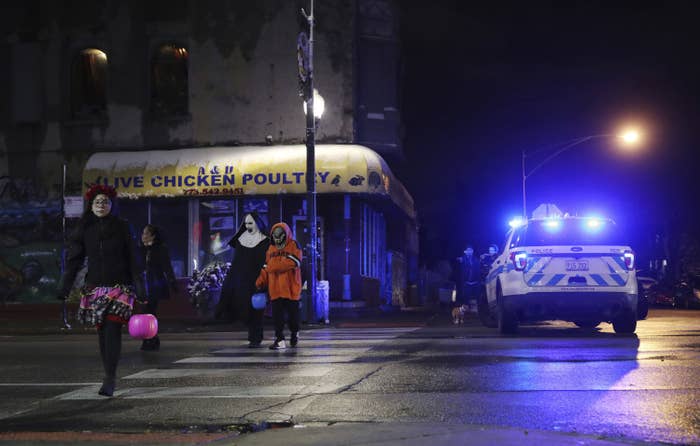 A 7-year-old girl was critically injured after she was shot in the lower neck while trick-or-treating in Chicago on Thursday, police said.
The shooting took place in the city's Little Village neighborhood around 5:30 p.m. The girl was walking on the sidewalk with her family as a 31-year-old man ran past, chased by a group of at least three people, police said.
One of those people began shooting at the man, striking him in the hand, police said. The girl was caught in the middle, and she was taken to a hospital in critical condition.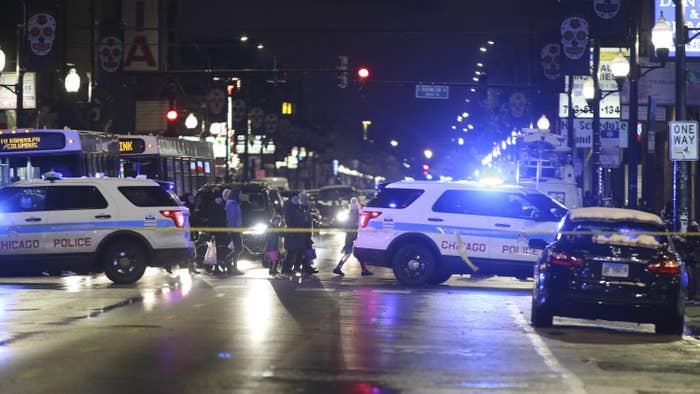 As of Thursday night, no one was in custody, and detectives were investigating. Sgt. Rocco Alioto appealed to the community, asking the shooter to turn themself in. Police are also asking for anyone with information to come forward.
"This shouldn't happen anywhere," Alioto told reporters.
In a video taken at the scene, four gunshots can be heard. Young people in masks are running, but it's not clear if they have any connection to the suspect.
The girl was dressed as a bumblebee for Halloween, the Chicago Tribune reported. Little Village's 26th Street is a popular destination for trick-or-treaters, and sidewalks were packed with families before and after the shooting.