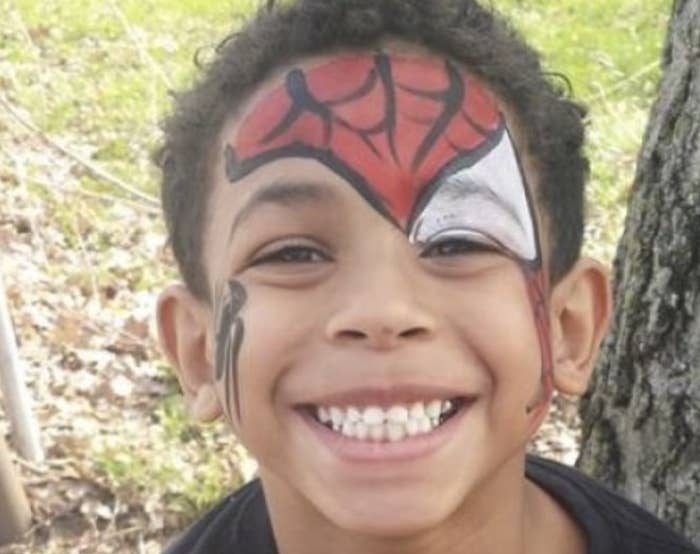 A school district in Ohio agreed to pay $3 million to settle a lawsuit filed by the parents of Gabriel Taye, an 8-year-old boy who was violently bullied, then killed himself.
As part of the settlement agreement, Cincinnati Public Schools has also agreed to put in place a number of changes in the way it accepts reports of bullying, tracks them, and intervenes. And lawyers for the family of Gabriel will keep meeting with the school district over the next two years to make sure they stick to the deal.
"In honor of Gabe, his family is using this settlement to protect current and future CPS students," Al Gerhardstein, an attorney for the boy's family, said in a statement. "We will make sure these reforms take root and end bullying throughout the CPS system."
In the lawsuit, Gabriel's parents accused school officials of covering up the bullying their son faced, which they said made the district responsible for his death in 2017. Had they known the violence he was facing, they never would have continued to send him to Carson Elementary School, the lawsuit said.
Two days before his death, Gabriel was attacked in the boys' bathroom, and surveillance video showed that he lay unconscious for seven minutes while other students walked by, mocking and kicking him. His mother was told that he had fainted, the lawsuit said. On the day he killed himself, two students stole his water bottle and tried to flush it down the toilet — an incident he reported to a teacher, who didn't know about the previous attack, the lawsuit said.
The lawsuit added that school officials were aware Gabriel was the victim of "aggressive behavior" at least six times in the third grade alone, but his mother was only notified of three incidents. The school initially argued that it acted appropriately and that the students responsible for bullying Gabriel were punished. There was no "pervasive pattern" of bullying against the boy, according to the school, because there weren't repeated run-ins with the same student.
As part of its new bullying reporting system, Cincinnati Public Schools will track repeat victims as well as offenders and locations.
The settlement agreement will go to the Board of Education on Monday for formal approval, while an attorney for the district said it continues to deny that it or its employees were responsible for Gabriel's death. The settlement agreement was made "to avoid the cost and uncertainty of continuing the disputes," the district said.
His parents described Gabriel as a smart boy who earned good grades. He loved to dress up for school and wear neckties. The 8-year-old loved to sing and dance, fish with his mother, and play games with his father.
"These parents have fought hard for the four years since Gabe's death," attorneys Carla Loon Leader and Michele Young, who also represented the family, said in a statement. "We are awed by their strength and commend them for their commitment to pursuing such a comprehensive settlement."
The US National Suicide Prevention Lifeline is 1-800-273-8255. The Trevor Project, which provides help and suicide-prevention resources for LGBTQ youth, is 1-866-488-7386. Find other international suicide helplines at Befrienders Worldwide (befrienders.org).
StopBullying.gov is an organization that provides resources to prevent harassment and bullying against children. Stomp Out Bullying offers a free and confidential chat line here.

BuzzFeed News reporter Tasneem Nashrulla contributed to this report.