Former President Jimmy Carter Announces He Has Cancer
The 90-year-old said the cancer was discovered by a recent liver surgery, and it has spread to other parts of his body.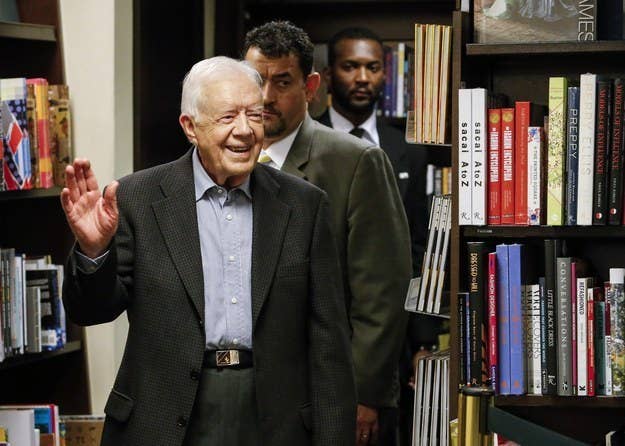 Former U.S. President Jimmy Carter announced Wednesday that he has cancer, and the disease has spread to several parts of his body.
"I will be rearranging my schedule as necessary so I can undergo treatment by physicians at Emory Healthcare," Carter said in a statement. "A more complete public statement will be made when facts are known, possibly next week."
The cancer was discovered while Carter was undergoing liver surgery. The elective procedure removed a small mass, 11 Alive reported on Aug. 3.
Carter, who is 90, served as president from 1977 to 1981. In 2002, he was awarded the Nobel Peace Prize, and he recently published a memoir, A Full Life, on his early years in rural Georgia, his time as president, and his later work as a humanitarian.
In May, Carter cut short a trip to Guyana because he was not feeling well.
A 2010 book tour was also briefly interrupted when Carter was hospitalized as a precaution.
Our thoughts and prayers are with Rosalynn and the entire Carter family as they face this challenge with the same grace and determination that they have shown so many times before. Jimmy, you're as resilient as they come, and along with the rest of America, we are rooting for you.
Vice President Joe Biden also spoke with Carter.