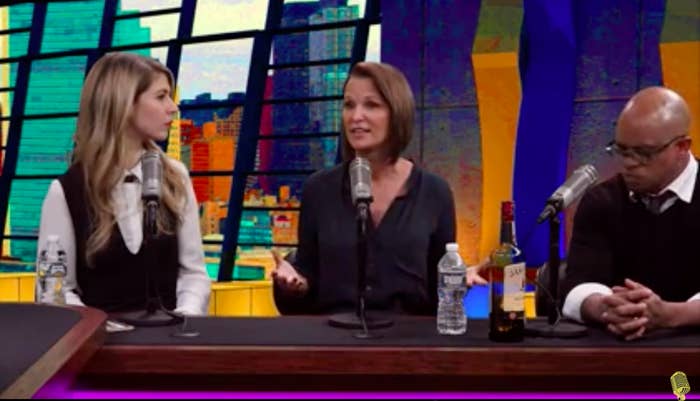 A former Fox News anchor said President Trump once tried to kiss her on the lips unexpectedly after a business lunch.
Juliet Huddy, a former host on Fox and Friends Weekend, spoke about her interactions with the president on Thursday as a guest on the Mornin'!!! w/ Bill Schulz show.

"It was a weird moment," she said, noting she was reflecting on it publicly for the first time. "He never tried anything after that. I was never alone with him."
Huddy said Trump had taken her out to lunch at Trump Tower in 2005 or 2006 to discuss a potential project involving her on The Apprentice. At the time, Huddy was a host on Fox and Friends Weekend, a program Trump watched frequently. Trump married his wife Melania in January 2005.
"He's been known to call women who are anchors and say, 'I love what you do,'" Huddy said.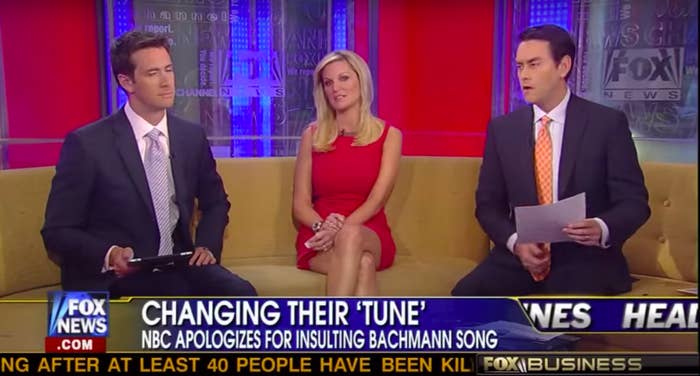 As Trump said goodbye to her in the elevator, in the presence of his security guard, he leaned in and tried to kiss her on the lips, she said.
"I was surprised that he went for the lips," she said. "But I didn't feel threatened."
In response to a request for comment from BuzzFeed News, a White House official denied her account.
Huddy said Trump later invited her and a friend to tour The Apprentice set, and there were no hard feelings that she had rebuffed an advance. And a few years later, he appeared on her syndicated show, The Morning Show with Mike and Juliet. Off-air, to a studio audience of about 50 people as well as producers, Trump laughed about the pass in the elevator, Huddy said.
"'I tried hitting on her but she blew me off,'" Huddy said Trump told them. "It
wasn't on air, it was to the audience and the producers. But he was laughing."
Immediately after the kiss, Huddy said she wondered if it was an accident or a misread signal.
"Maybe he leaned in for a kiss thinking, 'she came out for lunch with me, maybe she's interested,'" she said she thought. "Now that I've matured, I look at things a little bit differently. At the time I was a little shocked and I thought maybe he didn't mean to do it, maybe I leaned in wrong, so I was kinda making excuses."
The behavior was similar to how Trump described his actions around "beautiful women" to Access Hollywood host Billy Bush. Trump and his supporters later dismissed it as "locker room talk," not an indication of how Trump in reality treated women.
"You know, I'm automatically attracted to beautiful — I just start kissing them," Trump said. "It's like a magnet. Just kiss. I don't even wait. And when you're a star, they let you do it. You can do anything."
"Whatever you want," Bush said.
"Grab 'em by the pussy," Trump said. "You can do anything."
Though Trump and Huddy had a positive working relationship for years, Huddy said she's lately been disappointed in him. Huddy reportedly was sexually harassed by former Fox News host Bill O'Reilly and reached a settlement over her accusations. On the Bill Schulz show on Thursday, Huddy said she could not discuss the matter.
But, she added, Trump had not been silent. The president publicly said he did not believe O'Reilly had done anything wrong — making the women liars.
"I was actually very disappointed in Trump. I thought, 'You know what, fuck you.' He's met me a bunch of times and he knows I'm not…" Huddy said, trailing off.
After her story was picked up by national media on Friday, Huddy tweeted that she was "neither threatened nor offended" by what she said was Trump's behavior in the elevator.