After allegations against James Franco hit Twitter following his Golden Globes win on Sunday, five women came forward in a Los Angeles Times piece published Thursday to accuse the actor of inappropriate or sexually coercive behavior.
Franco is alleged to have engaged in exploitative behavior with young women who took classes at his now-closed Studio 4 acting school, which recruited actors keen for a break to appear in projects that involved nudity.
Franco's attorney, Michael Plonsker, did not respond to a request for comment, but told the Times that the actor disputed all of the women's allegations, directing the newspaper to the star's comments Tuesday night on The Late Show with Stephen Colbert.
"The things that I heard that were on Twitter are not accurate," he told Colbert. "But I completely support people coming out and being able to have a voice because they didn't have a voice for so long. So I don't want to shut them down in any way."
"If I have done something wrong," he added, "I will fix it — I have to."
At one shoot at a strip club where Franco was directing, former Studio 4 students Natalie Chmiel and Hilary Dusome told the Times that the actor-director stormed off set when none of the women actors agreed to go topless. (Franco's lawyer denied he made this request.)
One of the women, who was vocal on Twitter after the Golden Globes, was Sarah Tither-Kaplan, a former Studio 4 student of Franco's who appeared in some of his film projects.
Tither-Kaplan later appeared in a 2015 Franco-helmed project, The Long Home. She said that, while she initially signed nudity agreements for the film, Franco asked her to film some unscripted nude scenes, including one orgy scene where Franco removed the plastic guard covering the actors' vaginas as he continued to simulate oral sex. Another unnamed actor on set corroborated Tither-Kaplan's story to the Times.
"I feel there was an abuse of power, and there was a culture of exploiting non-celebrity women, and a culture of women being replaceable," Tither-Kaplan told the Times.
Franco's attorney called Tither-Kaplan's account of the shoot inaccurate, including the detail about the plastic guards.
The attorney provided the newspaper with a statement from the film's casting director, Cynthia Huffman, who said she did not receive any complaints from actors and that she "personally checked on all the actresses constantly to make sure they were ok and comfortable."
Tither-Kaplan said Franco has since personally apologized to her for making her feel uncomfortable.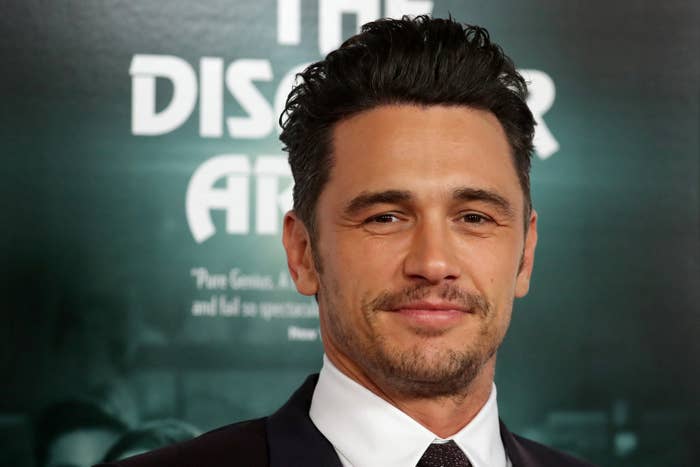 Another woman featured in the Times story, Violet Paley, told BuzzFeed News that she first met Franco in March 2016, and he later coerced her to perform oral sex on him.
Paley, an aspiring actor and filmmaker herself, said Franco would suggest movies she should watch or offer advice on projects she was working on.
"It would be really cool, professional talking, and then all of a sudden he was touching me," she told BuzzFeed News. "And I was nervous, but I was into it."
In April 2016, Paley wanted to give him a birthday card, and he invited her to the set of a student film he was working on, she said. When she got there, he got in the car and directed her to drive to an alley parking lot.
While chatting in the the car, Franco surprised her by suddenly taking his penis out, she said, and putting her hand on it. She began laughing nervously, she said, and offered to meet up with him later — not in a car, not in public.
"I felt so pressured…and he started pushing my head towards it," she said. "And I was laughing as my head was being pushed down, and he was like, 'You're funny.' And I was like, 'I'm not being funny.'"
She began to perform oral sex on him, she said, which only stopped when she lied and said she saw a person passing. Franco then quickly left, she said.
"I just started bawling," she said.
Two friends of Paley's confirmed to BuzzFeed News she gave the same account of what happened in the car shortly afterward. Her mother also told BuzzFeed News Paley told her in October 2016 what had happened.
The experience left Paley embarrassed, disillusioned, and traumatized.
Franco reached out to her again later, she said, and she tried to brush off what had happened. She said they went on to have a consensual sexual relationship, but they later broke it off.
Paley said she was inspired to come forward now because of the #MeToo movement and hearing other stories of abuse of power and sexual misconduct in Hollywood.
"When all this Harvey Weinstein stuff came out, I realized that — I mean James did not rape me, but what he did was an abuse of his power to me personally," she said.
She said she had feelings for him, which made their relationship confusing in hindsight, but she said nothing could excuse what he did to her that night in her car.
"He's done a lot of damage on me," she said. "I've wanted to just give up filmmaking because I have to see his face everywhere. I can't go to the movies without seeing a trailer for something."

"I'm a young, aspiring filmmaker," she said. "I just didn't want him to hate me, and I was fucking terrified he would."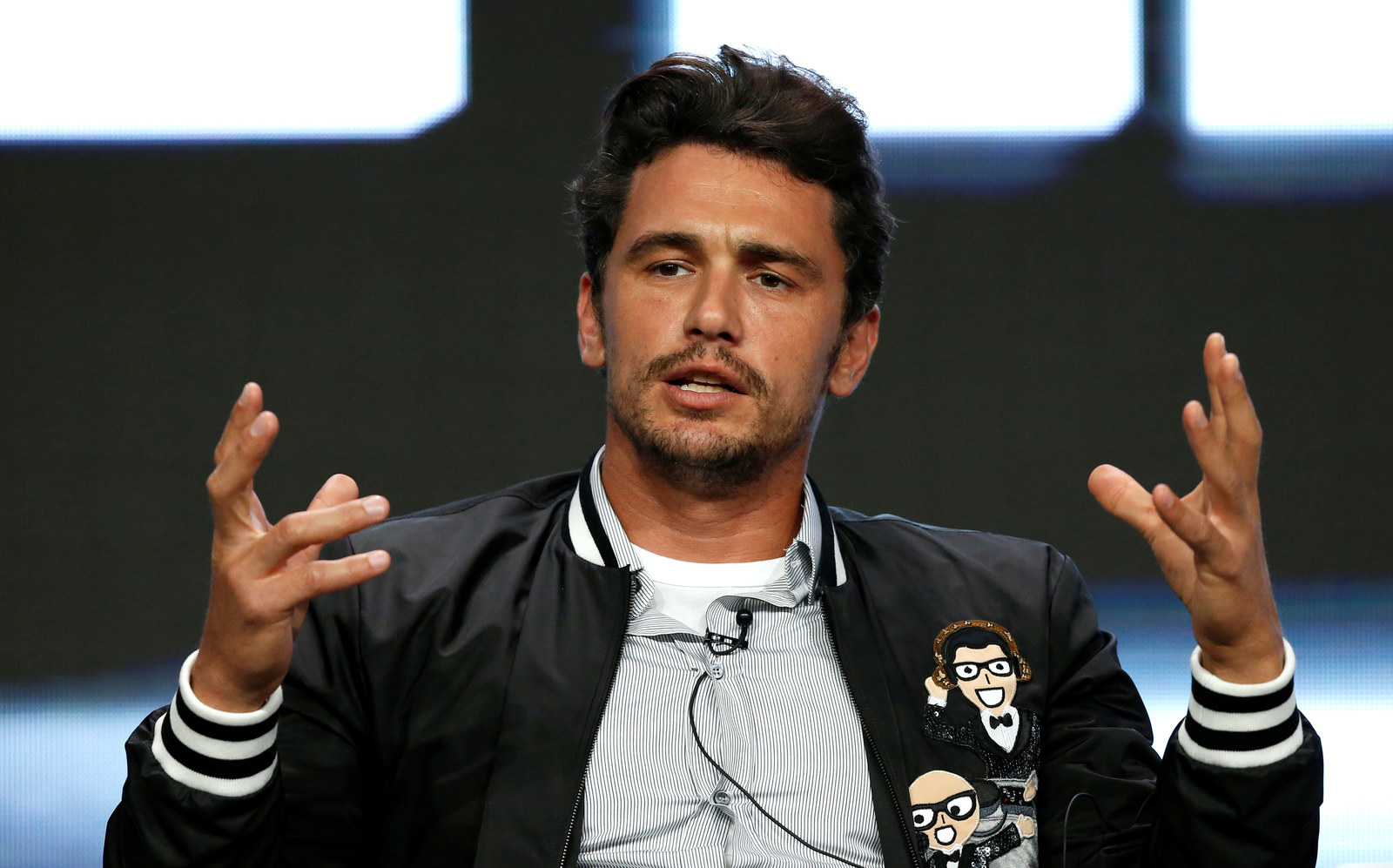 An HBO spokesperson told BuzzFeed News they have received no complaints about Franco's behavior on the set of The Deuce. Representatives for Maggie Gyllenhaal, Franco's costar, did not respond to a request for comment.
David Simon, the show's creator, told BuzzFeed News, "I am still reading [the Los Angeles Times story] the same as everyone else, trying to discern what is or isn't there."
"Personally, I can only speak knowledgeably to The Deuce. I've checked with all my fellow producers and other personnel. We have no complainant or complaint or any awareness of any incident of concern involving Mr. Franco," he said. "Nor has HBO been approached with any complaint. In our experience, he was entirely professional as an actor, director, and producer."
Franco has been a fixture on this season's Hollywood awards show circuit for his lead performance in The Disaster Artist. A representative for A24, the film's distributor, did not respond to a question on whether Franco would continue promoting the film.
The star told Seth Meyers on Wednesday night, before the publication of the Times story, that women "need to be heard."
"I have my own side of this story, but I believe in these people that have been underrepresented getting their stories out enough that I will hold back things that I could say just because I believe in it that much," he said. "If I have to take a knock because I am not going to try and actively refute things then I will, because I believe in it that much."