More than 1,000 buildings have been damaged and 13 people killed in a wildfire that has ravaged the Great Smoky Mountain region of Tennessee this week, officials said.
The destructive flames that were initially sparked Monday night appeared to have slowed to a halt, but officials said they have yet to inspect the area and fully assess the damage.
As of Friday afternoon, more than 1,000 structures were known to have been damaged, Sevier County Mayor Larry Waters said during a news conference Friday.
The area where the fire appears to have started, near the Chimney Top trail, burned intensely and appeared like "scorched earth," Great Smoky Mountains National Park Superintendent Cassius Cash said.
Although some areas of the fire were still smoldering, Cash said he was optimistic the worst of the damage was behind them.
Many of those perished have not been identified, although officials did say a couple, Jon and Janet Summers, both 61, were among the dead. Their three sons were also badly injured after the family became separated.
A Canadian tourist also died, officials said.
The search for additional potential victims remained ongoing, even as thousands of evacuated residents were able to return Friday to their homes and property to get their first look at the devastation caused by the massive wildfire that erupted Monday.
"It will be extremely difficult," City Manager Cindy Ogle said during the news conference Thursday. "It's a devastating set of circumstances and (in some areas) the physical surroundings are just gone."
Tennessee Gov. Bill Haslam said earlier in the week that "a lot of us have heavy hearts" and described the blaze as the largest in the state in the last 100 years.
"It's a little numbing to be honest with you to see the extent of the damage," he added.
The fire has burned more than 17,800 acres as of Thursday. More than a dozen people had also been transported to hospitals for injuries. As of Friday afternoon, 4,871 people were without power and hundreds remained in Red Cross shelters, WBIR reported.
City manager Cindy Ogle said officials were still working to try to restore power and other utilities to nearby residents.
The fires were driven by high winds gusting at up to 87 mph, the Associated Press reported.
The cause of the fire is still under investigation, Cash said, but it did appear to have been caused by a human.
By Tuesday morning, Miller said the worst was over, though there were still isolated areas where flames continued to burn.
"This is a fire for the history books," Miller said. "The likes of this has never been seen here. But the worst is definitely over with."
Officials were working to get the Federal Emergency Management Agency (FEMA) involved in the recovery effort.
"This is a once in a lifetime event," Waters said. "It was a perfect storm."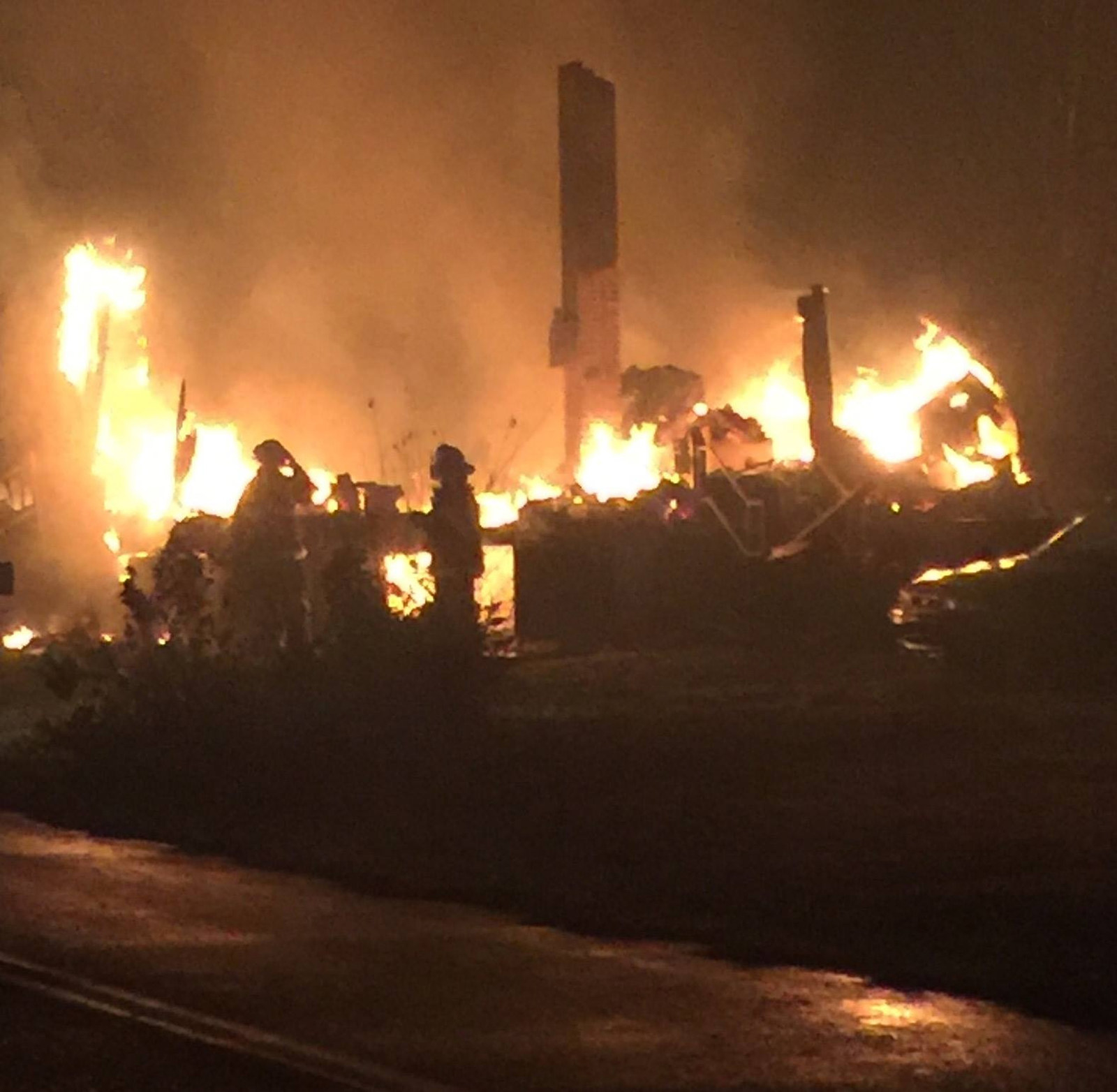 Video from the area showed flames on buildings in the Gatlinburg area Monday night.
Linda Monholland was working at Gatlinburg's Park View Inn Monday night as the fires descended on the area. She described the scene to the Associated Press Tuesday, saying "there was fire everywhere."
"It was like we were in hell. Hell opened up," Monholland told the AP. "Walking through hell, that's what it was. I can't believe it. I never want to see something like that again in my life, ever."
Gatlinburg's mayor, Mike Werner, told reporters that he lost his home and business in the fires.
"It's a devastating time for us and for Gatlinburg," he said. "People were basically running for their lives."
At the Park Vista Hotel, visitors and staff were stuck inside as flames and smoke surrounded them. For hours, people remained inside the hotel because it was too dangerous to evacuate, but they were able to leave before midnight, WVLT reported.
The Tennesseean reported that two resorts in the area, Black Bear Falls and Westgate Resorts, suffered extensive damage.
However, on Tuesday, Miller said officials still hadn't surveyed all of the damage because they were still busy putting out flames and isolated hot spots.
Evacuations extended to Dollywood, the theme park built by singer Dolly Parton. No damage was reported to the park.
In a statement Tuesday, Parton said she had been watching the "terrible fires in the Great Smoky Mountains and I am heartbroken."
"I am praying for all the families affected by the fire and the firefighters who are working so hard to keep everyone safe," Parton added. "It is a blessing that my Dollywood theme park, the DreamMore Resort and so many businesses in Pigeon Forge have been spared."
Though the fires did not hit Dollywood itself, more than a dozen cabins that the park operates were either damaged or destroyed, the Associated Press reported.
During the evacuations Monday, some people were forced to drive through burning forests while fleeing.
By Tuesday, images from the burn zone showed that numerous buildings had been completely razed.