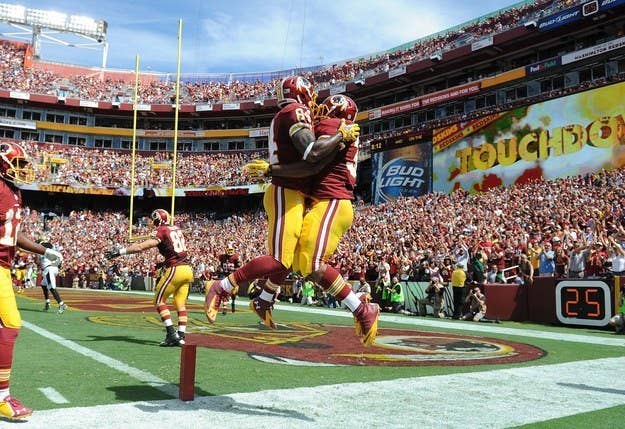 Federal Communications Commission may determine the Washington Redskins' name is indecent to broadcast, a move that could force the NFL team to move away from what many consider to be a racial slur.
After receiving a petition from a legal activist, FCC Chairman Tom Wheeler told reporters the commission would be considering the issue. The FCC regulates indecency over the airwaves, and any violation of its standards can result in fines and other penalties.
Wheeler refused to say the name of the team in his press conference.
"There are a lot of names and descriptions that were used over time that are inappropriate today. And I think the name that is attributed to the Washington football club is one of those," he said.
It wouldn't be the first time a government agency has taken issue with the team's name. In June, the U.S. Patent and Trademark Office canceled six of the team's federal trademark registrations after finding them "disparaging to Native Americans."
A poll of Native Americans earlier this year found that most found the name and logo derogatory. The Washington Post vowed it would no longer use the name in its editorials. Etsy has also banned the sale of products using the team's name or logo.
In spite of the controversy, team owner Daniel Snyder has been adamant about keeping the Redskins name.
"The name really means honor, respect," he told ESPN in August.