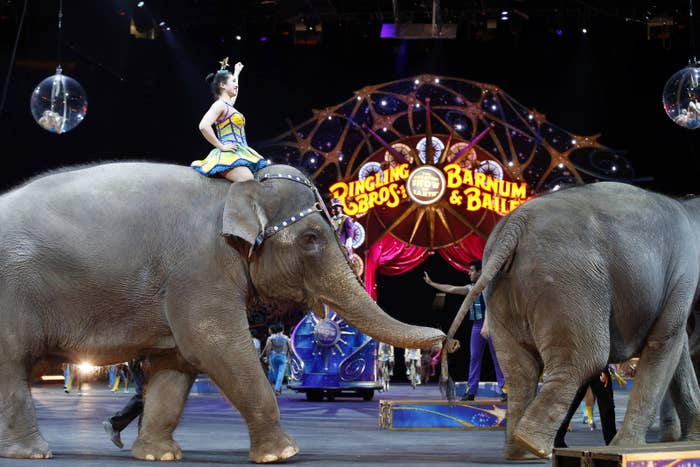 Elephants performed for the last time Sunday at Ringling Bros. and Barnum & Bailey Circus, a final act that came after years of protest from animal advocates.
The show, which took place in Providence, Rhode Island, was broadcast live on the circus' Facebook page. Thousands of people tuned into the live stream Sunday evening, many of them sharing their goodbyes to the iconic circus animals.
The 11 traveling Asian elephants will join the rest of the 29 Ringling Bros. herd at the company's Center for Elephant Conservation in Florida.
"Their transition to the CEC is going to be a bunch of old friends reunited; handlers with the elephants, elephants with other elephants," the company said in a press release. "They will spend their days socializing, roaming the pastures of the vast facility, all while receiving the highest level of care from our animal care team."
The elephants will also be part of a breeding program as well as provide DNA for a pediatric cancer study.
Elephants have been associated with circuses since the 1800s, and in 1882, P.T. Barnum brought the elephant Jumbo into his Greatest Show on Earth. In more recent decades, the treatment of circus animals — particularly elephants, known for their size and intelligence — has come under fire from animal advocates, who have called traveling conditions and training practices inhumane.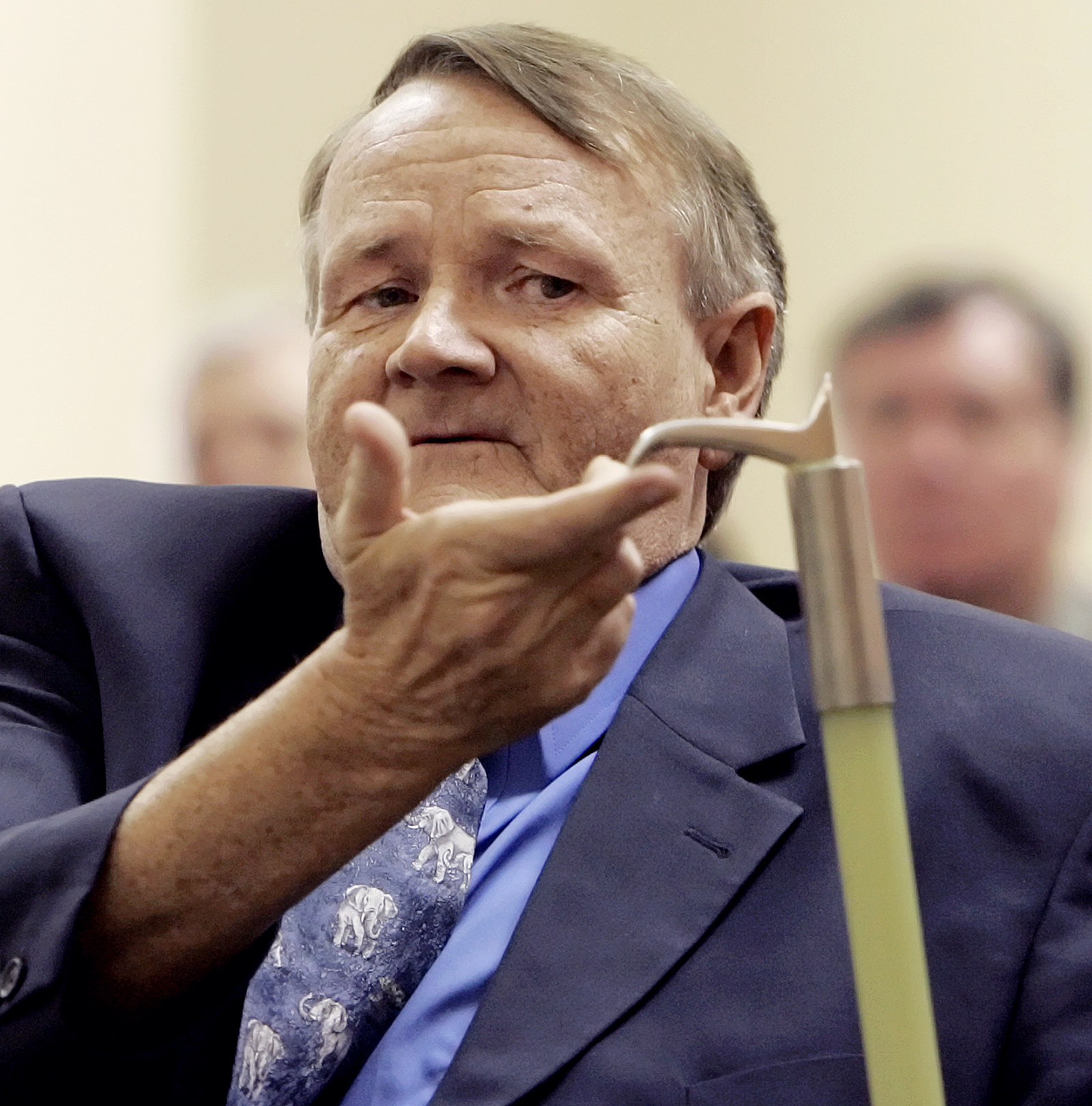 In 1994, an elephant called Tyke killed a trainer and went running through the streets of Honolulu before being fatally shot dozens of time by police. Tyke's fate became a rallying cry for groups such as PETA, who explained the animal's behavior as the result of years of abuse.
The treatment of elephants has at times sparked charges that circuses have violated the U.S. Animal Welfare Act. Cities around the country have gone further to ban the use of bull hooks on elephants, or to ban the display of exotic animals altogether.
Ringling Bros.' retirement of elephant performers comes after SeaWorld announced it would phase out its orca shows and end its captive breeding program.