The National Transportation Safety Board on Tuesday released video showing the newly discovered data recorder of El Faro, a cargo ship that sunk near the Bahamas last fall.
The cargo ship and its 33 crew members disappeared on Oct. 1 amid Hurricane Joaquin, and wreckage wasn't found until weeks later.
The voyage data recorder remained missing, however, until it was found around 1 a.m. Tuesday near the ship's mast on the ocean floor, the NTSB said.
"Finding an object about the size of a basketball almost three miles under the surface of the sea is a remarkable achievement," NTSB chair Christopher A. Hart said in a statement, adding the discovery couldn't have happened without previous surveying work.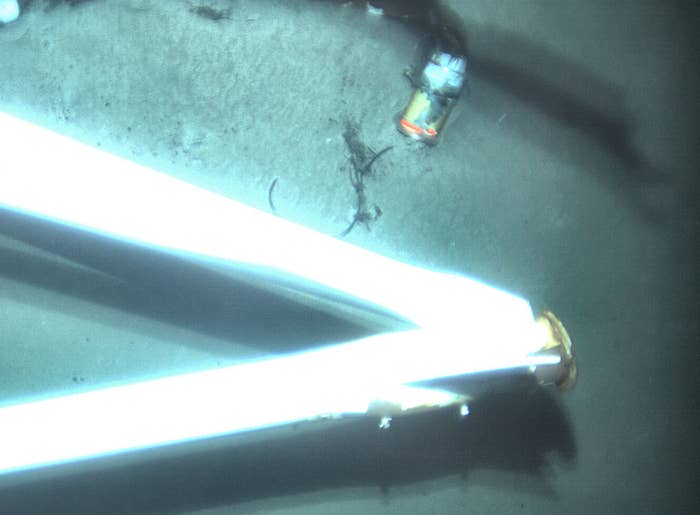 The recorder, which would have been mounted on the mast at the time of the wreck, is capable of recording conversations and other sounds on the ship's navigational bridge. Investigators hope it will reveal new evidence of the events leading up to the ship's sinking.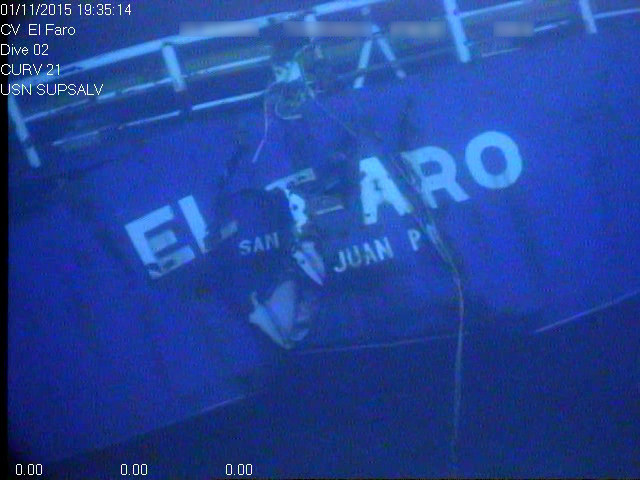 Officials must still determine how to retrieve the recorder, and work is also continuing to document the wreckage as it was found.
The ship was about 20 miles from the eye of Hurricane Joaquin when it disappeared, authorities have previously said.
The family of one crew member has filed a lawsuit, calling the ship's owner and captain negligent for sailing as a hurricane approached.
A search for the crew, which was made up of 28 Americans and five Polish nationals, was called off a week after the ship disappeared. Only one body was found, though all on board are all believed to have died.