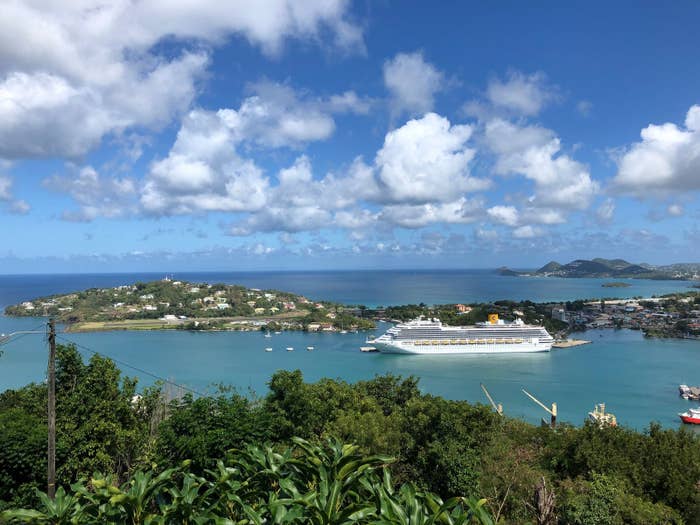 The Caribbean island of Saint Lucia quarantined a cruise ship to prevent the spread of measles, a public health official said Tuesday.
The country's chief medical officer, Dr. Merlene Fredericks-James, said in a video message that Saint Lucia authorities learned early Tuesday of a case of measles on the ship. After discussions with other regional health authorities, Fredericks-James said Saint Lucia ordered passengers and crew members to remain on the docked ship because of the highly contagious nature of the disease.
"Because of the risk of potential infection, not just from the confirmed measles case but from other persons who may be on the boat at this time, we made the decision to not allow anyone to disembark," Fredericks-James said.
She did not name the ship, but a Saint Lucia Coast Guard official identified it to MSNBC as the Freewinds. As of Wednesday, according to MarineTraffic.com, it remained docked in Castries, the country's capital.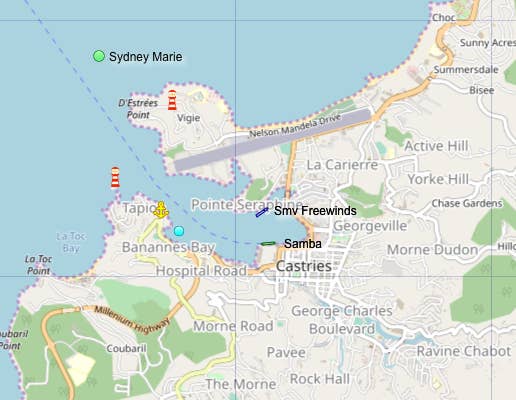 Online vessel databases show only one large passenger ship named the Freewinds, and it belongs to the Church of Scientology. The church did not immediately respond to questions from BuzzFeed News.
The 440-foot ship is based in the Caribbean and often hosts high-ranking Scientologists. The church website notes it's home to the highest level of Scientology spiritual counseling.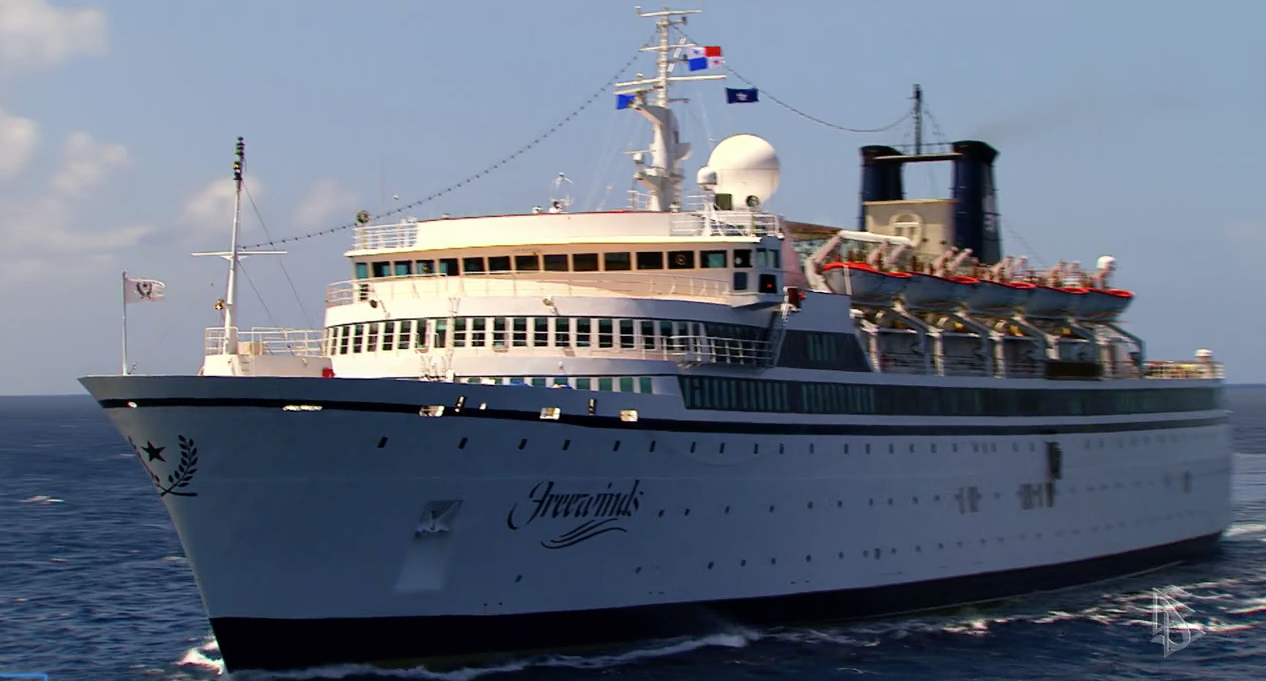 On Thursday, Saint Lucia health authorities added in a press release one case of measles had been confirmed aboard the ship and that all crew and passengers' condition was stable. The measles patient was under the care of the ship doctor, who requested 100 doses of the measles vaccine for others on board.
Saint Lucia provided the vaccines at no cost, the health department said.
By late Thursday, the ship sailed away to its home port in the Dutch Caribbean, Fredericks-James said.
Measles outbreaks have struck hard this year in the US and Europe, and Fredericks-James advised Saint Lucia residents, particularly those who are traveling internationally, to make sure they and their children are vaccinated.
The island nation has not documented a case of measles since 1990.
"We believe it's largely because we've continued to immunize our population," Fredericks-James said Thursday. "And we encourage all persons in particular parents to ensure their children are vaccinated to prevent this disease from occurring."
Measles is an extremely contagious and potentially dangerous disease that continues to spread in outbreaks, which public health officials say are driven by communities refusing vaccines based on misinformation and conspiracies.
The Church of Scientology hasn't publicized a position on vaccination; it opposes psychiatry, but recommends its members follow doctors' advice on physical health matters. A number of prominent Scientologists have spoken out against vaccination in the past.