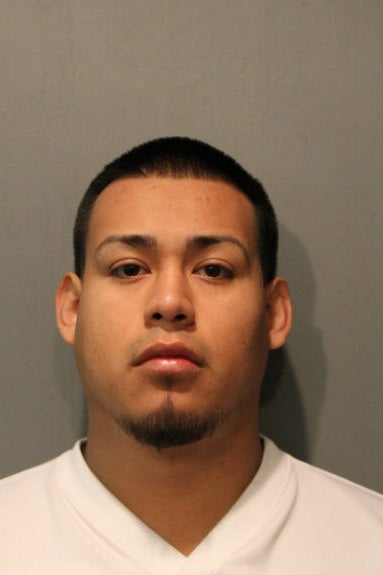 A 22-year-old man and his girlfriend were accused Thursday of killing six members of his family earlier this year in Chicago's Gage Park neighborhood.
Chicago Police said Diego Uribe and Jafeth Ramos, 19, will be charged with first-degree murder in the deaths of six members of Uribe's family. According to police, Uribe was a cousin who had attempted to steal money from the family, an encounter that turned deadly.
On Feb. 4, police responded to the home after a report that 38-year-old Noe Martinez Jr. had not shown up for work. Inside the home, they found Martinez dead along with his parents, 62-year-old Noe Martinez Sr. and 58-year-old Rosaura Martinez, his sister, 32-year-old Maria Jerminia Martinez, and her children, Leonardo Cruz, 13, and Alexis Cruz, 10. There were no signs of a break-in and no one had been bound or restrained, so it appeared that the family had been killed by someone they knew or trusted, police said.
"They were a family like any other who went to work, went to school, loved each other, and abided by the law," Chicago Police Superintendent Eddie Johnson said. "In my 28 years, I haven't seen a case that has hit as close to home for myself and so many others in this department."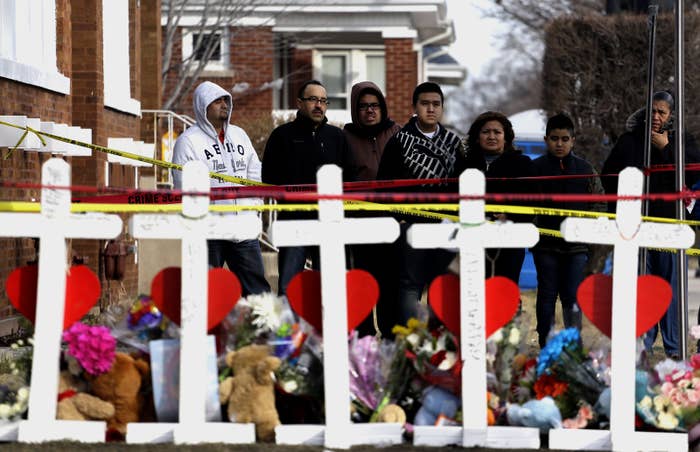 Uribe, who was a cousin of Maria Martinez, argued with her as he sought money before shooting her four times, police said. Uribe then went on to beat and stab the other family members as he encountered them throughout the house, police said.
Johnson described the killings as "an act of barbarism."

While no suspect was immediately identified, Uribe was later linked to the home through DNA evidence and cell phone records, police said. The investigation also revealed that Ramos was allegedly present and an accomplice.
"Both made statements admitting their roles in this horrific crime," Chicago Police Chief Gene Roy said.
Ramos and Uribe are scheduled to appear in court for a bond hearing on Friday.