Coachella And Lollapalooza Are The Latest Venues To Ban Selfie Sticks
You're gonna have to work for that perfect Instagram shot.
Selfie sticks — like weapons, fireworks, and drugs —will not be allowed at this year's Coachella or Lollapalooza music festivals.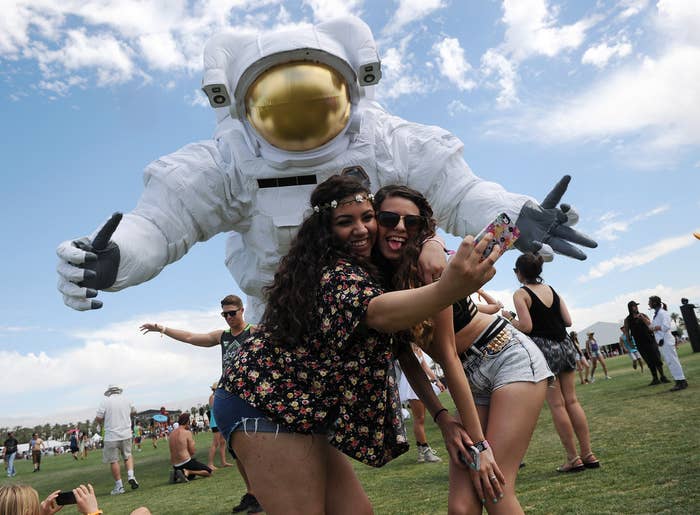 The new ban comes as festival organizers around the world consider whether the touristy poles are more than just dorky.
According to NME, major venues in the U.K., including O2 Academy Brixton, O2 Arena, and the SSE Wembley Arena have banned selfie stick for months. At issue was their tendency to block other concert goers' views as well as the possibility for the sticks to hit bystanders in the head.
International tourist attractions have also taken a stand against the sticks. The Palace of Versailles banned them citing a need to protect artwork and visitors. Museums including the Albertina in Austria, the Smithsonian in Washington, D.C. and the Museum of Modern Art in New York no longer allow selfie sticks, and Brazilian sports stadiums have feared the rods could be used as weapons by groups of rival fans.
Coachella specifically called out any would-be selfie stick users by additionally banning "narsisstics."
Lollapalooza additionally banned other professional photo equipment such as tripods from general admission. Selfie sticks, sometimes called monopods, didn't make the cut.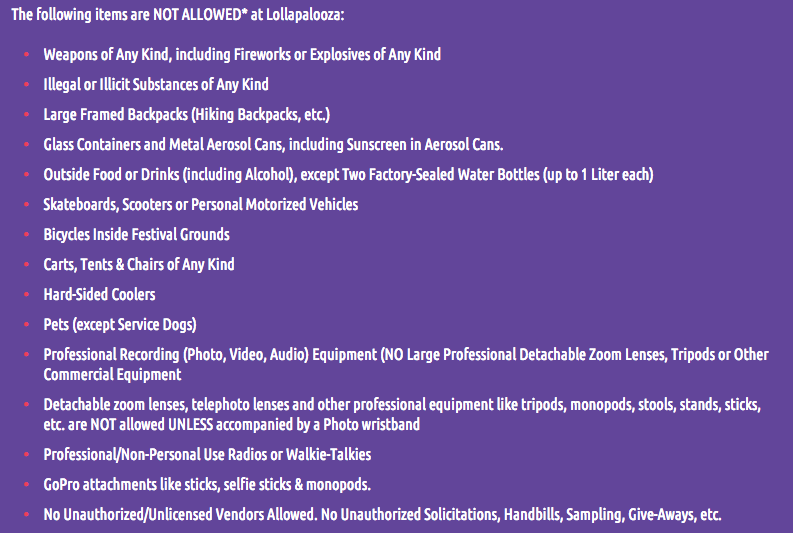 At least for now, selfie sticks are still welcome at the White House.