Reza Aslan Has Been Dropped By CNN Over His Tweet Calling Trump A "Piece Of Shit"
Aslan, a religious scholar and writer, said he agreed that since he is not a journalist, it is best he and CNN part ways.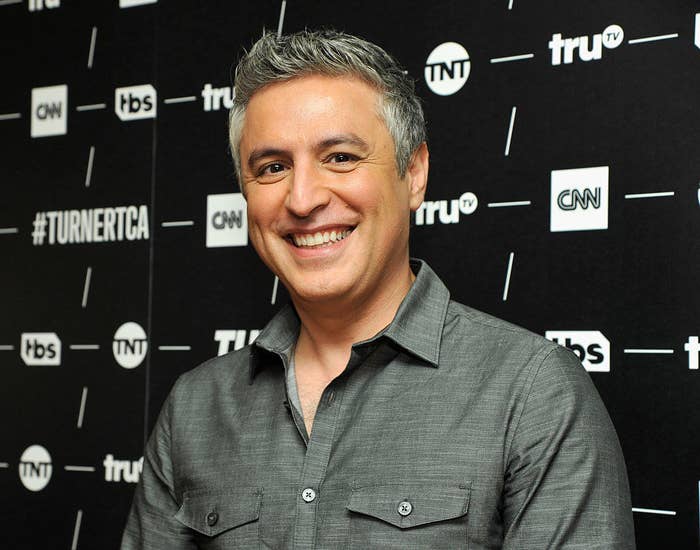 CNN will no longer air Reza Aslan's series Believer after the religious studies scholar was criticized for calling President Trump a "piece of shit."
Aslan on Friday said he continued to believe in the importance of the show, which examined global religious sects, and he hoped to take it to another platform. He added that while he was disappointed, he agreed it was best for him and CNN to part ways.
"In these politically charged times, the tenor of our nation's discourse has become complicated, and I recognize that CNN needs to protect its brand as an unbiased news outlet," he said. "Similarly, I need to honor my voice. I am not a journalist. I am a social commentator and scholar."
A spokesperson for CNN said the network has decided not to move forward with production of the series' second season and wished Aslan and his production team the best.
Aslan actively shares his political views on Twitter and frequently speaks out against Trump. Last week, Aslan tweeted in reaction to Trump's renewed call for a travel ban against some Muslim-majority countries after the London terror attack.
"This piece of shit is not just an embarrassment to America and a stain on the presidency. He's an embarrassment to humankind," he wrote.
Aslan later apologized for using profanity, saying he had lost his cool.
"I should have used better language to convey my shock and frustration at the president's lack of decorum and sympathy for the victims of London," he said. "I apologize for my choice of words."
The tweet drew criticism, particularly in right-wing media, as a profane and vulgar rant. Critics also used it as an opportunity to pan CNN and the so-called mainstream media.
The move comes just days after CNN fired comedian Kathy Griffin as one of its New Year's Eve hosts for posing with a severed dummy head of Trump.