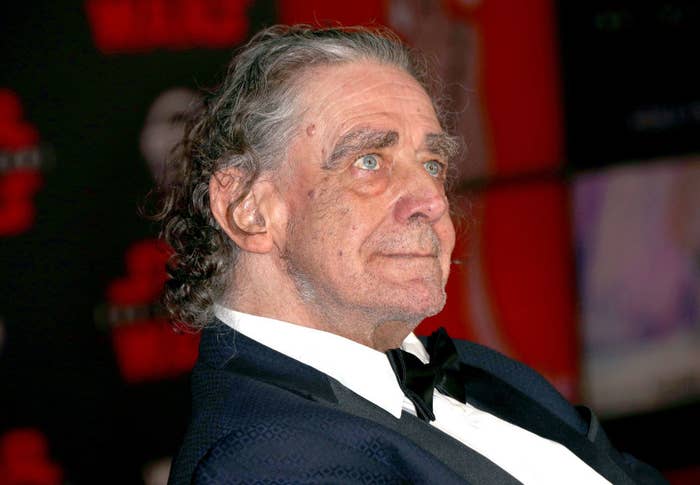 Peter Mayhew, the actor who played Chewbacca in the Star Wars films, died Tuesday, his family said. He was 74.
The cause of Mayhew's death was not immediately announced. The 7-foot-2-inch actor had mobility issues in recent years and in 2018 underwent spinal surgery.
Mayhew originated the role of Chewbacca, the Wookiee copilot of the Millennium Falcon, in the original Star Wars trilogy and returned for Episode III — Revenge of the Sith and The Force Awakens.
"He fought his way back from being wheelchair-bound to stand tall and portray Chewbacca once more in Star Wars: The Force Awakens," a family statement said. "He also consulted on The Last Jedi in an attempt to teach his successor."
For decades, Mayhew traveled to conventions and developed deep relationships with fans and other cast members, his family said.
"He put his heart and soul into the role of Chewbacca and it showed in every frame of the films from his knock kneed running, firing his bowcaster from the hip, his bright blue eyes, down to each subtle movement of his head and mouth," the family statement said. "But to him, the Star Wars family meant so much more to him than a role in a film."
On Thursday, actor Mark Hamill — Star Wars' Luke Skywalker — tweeted his remembrance of Mayhew.
"He was the gentlest of giants-A big man with an even bigger heart who never failed to make me smile & a loyal friend who I loved dearly-I'm grateful for the memories we shared & I'm a better man for just having known him," Hamill said.
Harrison Ford, who as Han Solo often shared the screen with Mayhew, offered his condolences to Mayhew's family and applauded his contributions to the Star Wars franchise.
"Peter Mayhew was a kind and gentle man, possessed of great dignity and noble character," Ford said in a statement to BuzzFeed News. "These aspects of his own personality, plus his wit and grace, he brought to Chewbacca. We were partners in film and friends in life for over 30 years and I loved him. He invested his soul in the character and brought great pleasure to the Star Wars audience."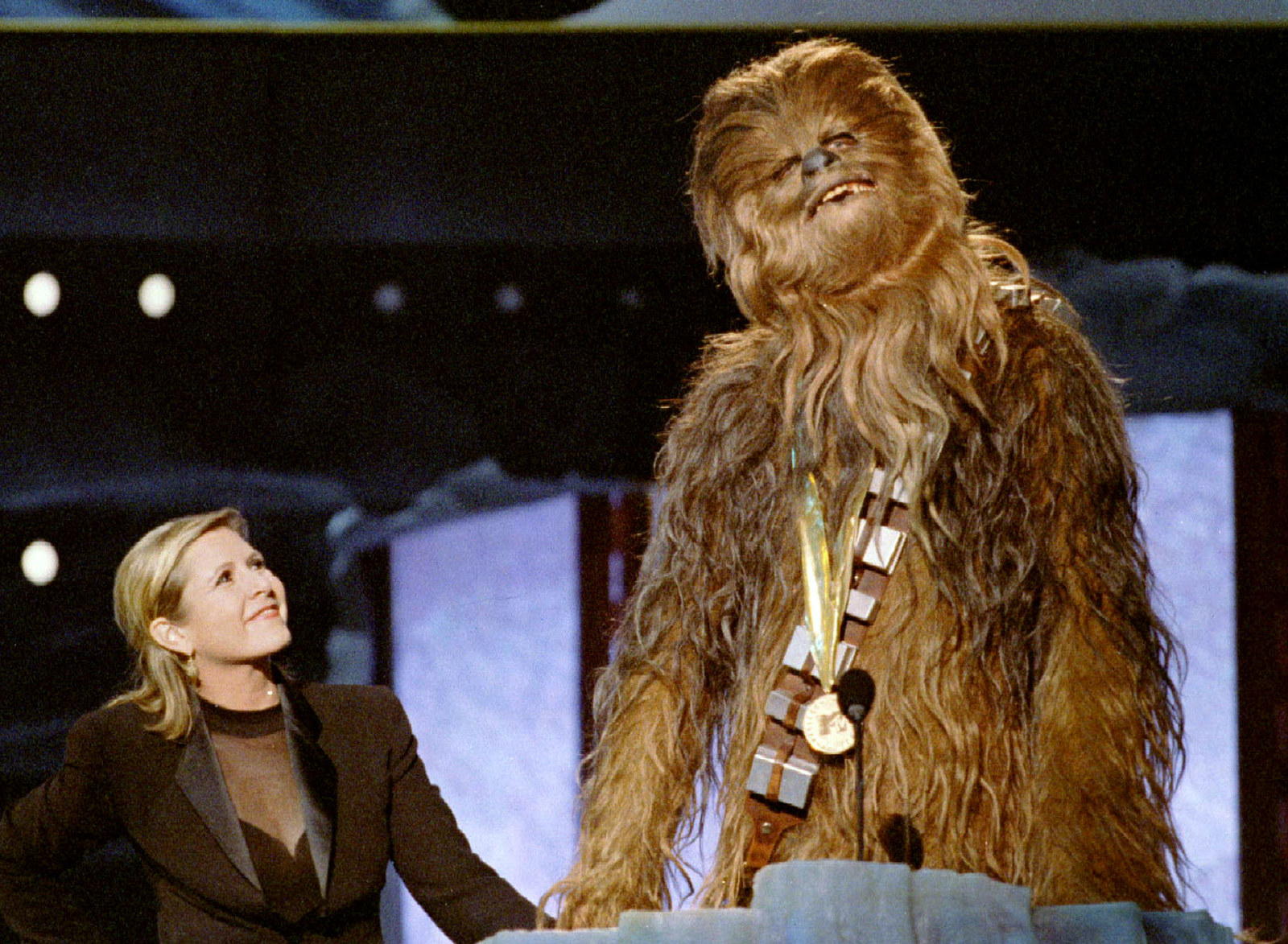 In a 2002 interview with the Democrat and Chronicle newspaper, Mayhew talked about what it was like playing the same character for decades. None of the original cast members could have guessed how big Star Wars would become, he said.

"There's still an excitement factor, just being involved," he told the newspaper. "You are part of movie history, and being able to come back and do a character. It's just wonderful feeling."

He used his fame to support charitable work, ultimately creating the Peter Mayhew Foundation to support a variety of causes. That work will continue under the leadership of his wife, Angie. Mayhew is also survived by his three children.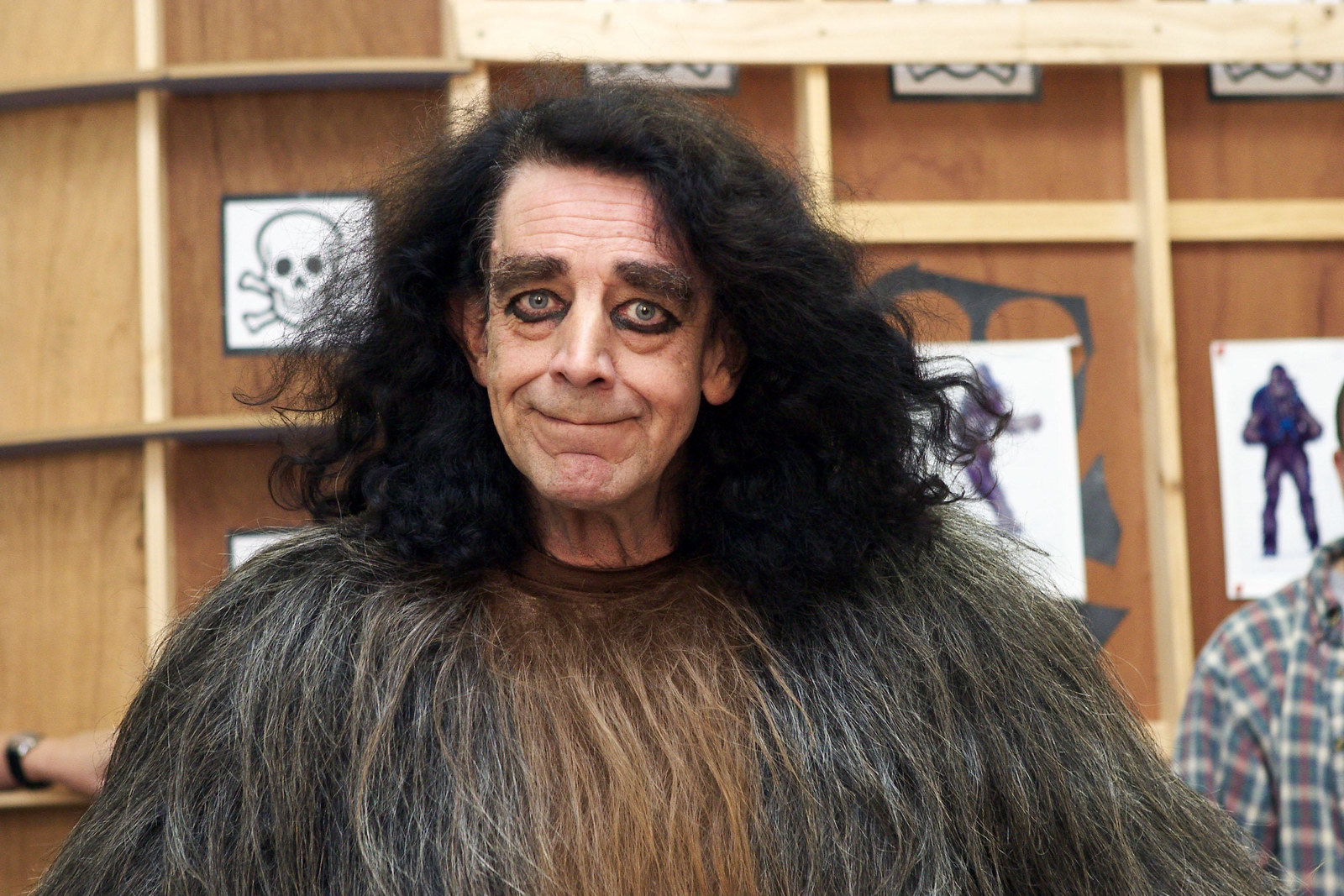 He was born in England in 1944 and diagnosed with gigantism at age 8, according to his foundation's website. As a young man, he worked as a hospital orderly. A photograph in a local newspaper that showed his height was spotted by a producer, who then cast him as a creature in a fantasy movie. About a year later, he was called in to audition for Star Wars.
In the audition, Mayhew stood up to shake Star Wars creator George Lucas's hand. The rest was history, Mayhew would go on to say.
A memorial service for family and friends is planned for June 29, and a memorial for fans will take place in December at Empire Con LA.
"As he grew older he continued to 'soldier on' as he put it and was completely in his element around fans and supporters," his family said. "He grew great strength from the energy of his family, friends and the fans he knew and loved."