Carli Lloyd Scored The Fastest Hat Trick In World Cup History
#Goals.
Carli Lloyd stunned soccer fans Sunday by scoring two goals in the first five minutes of the Women's World Cup final against Japan.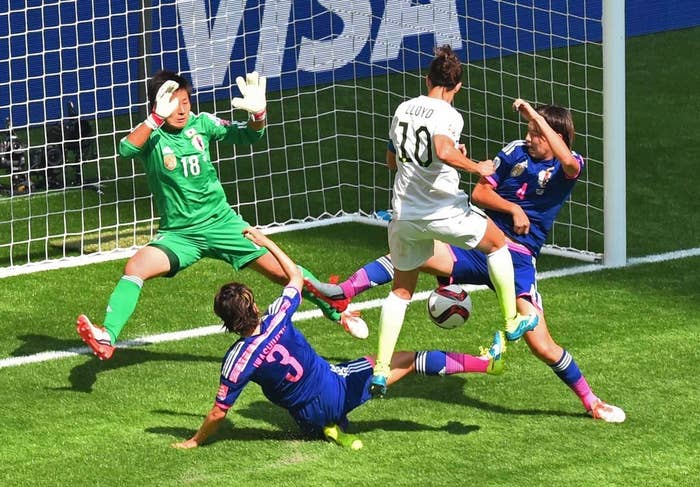 Then, from half field, she did it again.
It was the first hat trick in a Women's World Cup final, as well as the fastest three goals for a single player in any World Cup game.
Celia Sasic of Germany earlier in the tournament scored three goals by the 31st minute, compared to Lloyd's 16.
Before the game was halfway over, USA fans were celebrating her incredible performance.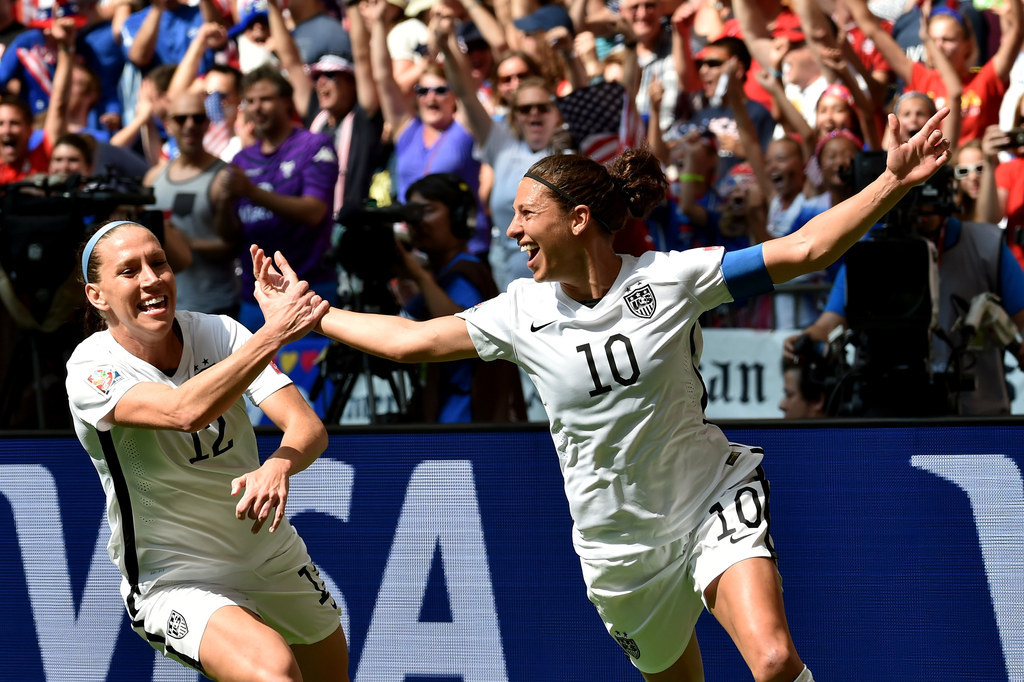 Carli for President.
Maybe she could bring some skills to the NBA.
She'd already gotten interest from Columbus, Ohio's hockey team.
Put that woman on a cereal box.
Or maybe even on the $10 bill.
Is there anything she can't do?
Her secret to success? "I've just been training my butt off for the last 12 years," Lloyd said after last week's victory against Germany.