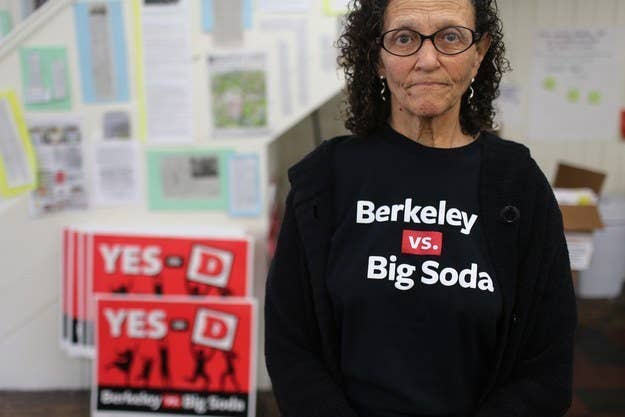 Voters in Berkeley, California approved the first soda tax in the U.S. on Tuesday, following more than $2 million in expenditures against the ballot measure.
A similar tax failed in San Francisco, where approval was required by two-thirds of voters. 55% percent of voters were in favor of the tax on sugar-sweetened beverages, including sodas, energy drinks and pre-sweetened teas.
San Francisco would have added two cents per each ounce of soda. In Berkeley, voters approved a tax of one cent per ounce. Diet soda, milk and nutritional drinks are exempt. Distributors of the beverages — not consumers — will have to pay, though small businesses are excluded.
According to a U.S Department of Health and Human Services estimate from 2010, sodas and other sugary drinks account for more than 1/3 of added sugar in Americans diets. Supporters of the measures hoped to curb obesity rates, particularly in children, as well as health problems from diabetes to tooth decay.
Similar penny-per-ounce taxes have been attempted in the past, but all have failed. The soda industry spent more than $2 million fighting the Berkeley measure, and in San Francisco, $9 million went toward the opposition campaign.