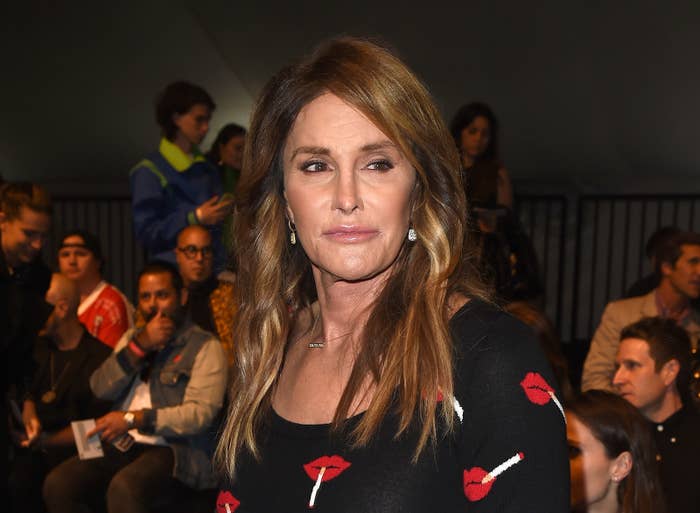 Caitlyn Jenner on Thursday told President Donald Trump his administration's rollback of a policy aimed at protecting transgender kids was a "disaster."
"You made a promise to protect the LGBTQ community," Jenner said in a video posted to Twitter. "Call me."
Jenner, the Olympic medalist and reality star who came out as transgender in 2015, is a longtime Republican. During the 2016 primary, she said she was planning on voting for Ted Cruz or Donald Trump. And while she acknowledged that Republicans did not have a strong record on protecting trans people's rights, she said she was loyal to her party.
"As far as the GOP and the Republican side of it, they certainly need more education [on trans issues]," she told New York Times columnist Nicholas Kristof in April. "The Democrats are certainly better on these issues, but I'm not a one-issue voter."

Jenner was personally pushed into the issue last year as candidates discussed whether or not they supported a North Carolina law that banned transgender people from using certain restrooms. In an interview with NBC's Today, Trump was asked whether Jenner could use the restroom of her choice if she visited Trump Tower.
"If Caitlyn Jenner were to walk into Trump Tower and want to use the bathroom, you would be fine with her using any bathroom she chooses?" anchor Matt Lauer asked.
"That is correct," Trump replied.
That clip was played over and over this week on TV after Trump's administration withdrew a federal policy that had aimed to reduce anti-transgender discrimination in public schools. As part of the policy, schools were instructed to give transgender students access to gender-appropriate bathrooms and locker rooms.
White House press secretary Sean Spicer said Trump believed such a policy should be left up to states to decide for themselves.
"When the issue came to one of his own properties, he was very clear," Spicer said on Thursday, referring to Trump's comments about Jenner visiting Trump Tower. "Again, what he doesn't want to do is to force his issues or beliefs down — he believes it's a state's rights issue."
During the election, some LGBT advocates as well as fans of Jenner were critical of her for not advocating more heavily for trans rights — especially given her privileges of fame, wealth, and race. On Thursday, she began with a message directly to transgender kids.
"You're winning. I know it doesn't feel like it today or every day but, you're winning," she said. "Very soon we will win full freedom nationwide, and it's going to be with bipartisan support."
She also praised the lawsuit of Gavin Grimm, which is scheduled to be heard by the Supreme Court. Grimm is challenging a Virginia school district's policy that limits transgender people to using the restroom of their biological sex.
"Mr. President, we'll see you in court," she said.