Brazilians watched raptly Sunday as lawmakers over the course of hours voted to move ahead with the impeachment of President Dilma Rousseff.
Thousands of pro- and anti-administration Brazilians gathered for raucous watch parties and marched through streets as the votes played out with fiery speeches and a physical scuffle between lawmakers. Ultimately, the country's lower house of Congress reached the 342 votes necessary to move ahead with Rousseff's impeachment just after 11 p.m. local time. Her fate is now in the hands of the Brazilian Senate.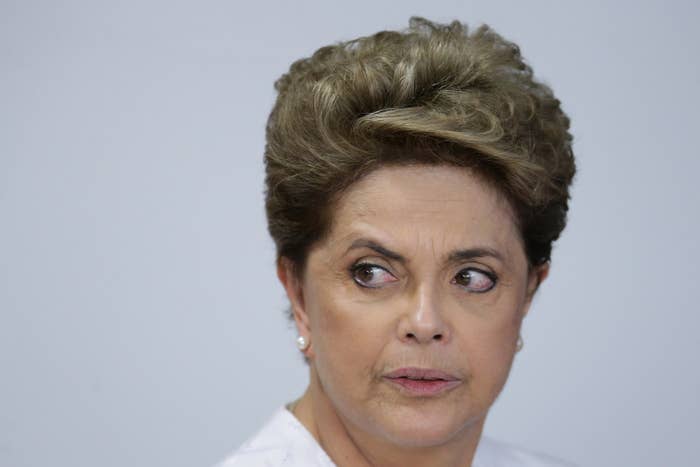 Rousseff, a former energy minister with a seat on the board of the national oil company, took office in 2011 as the first woman president of Brazil, then won re-election in 2014. Her popularity dipped as oil prices fell and the country's economy also declined — and it came to light that dozens of politicians and the national oil company had laundered $3 billion.
Now, lawmakers have also accused her of manipulating economic numbers to win re-election.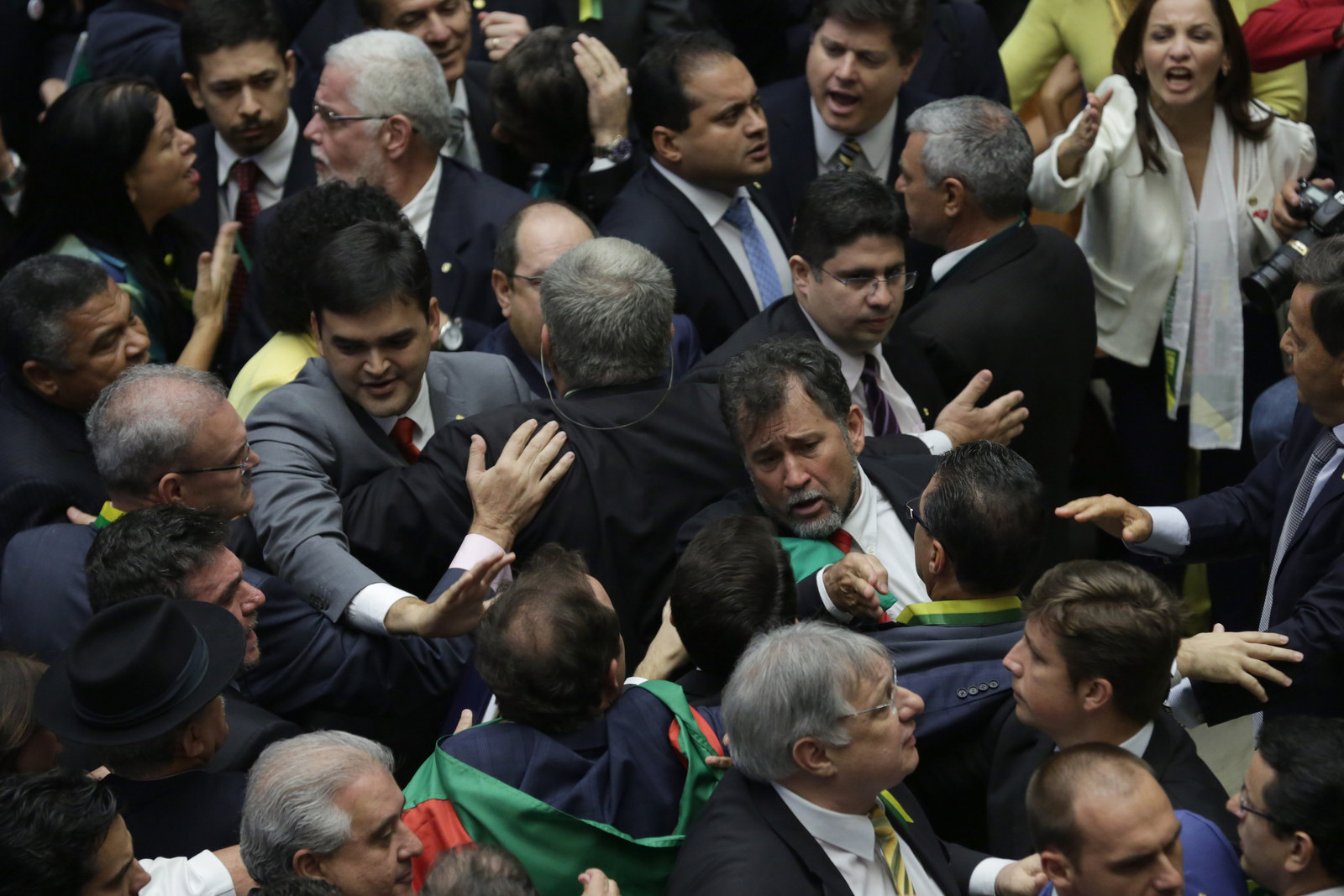 Rousseff denied any wrongdoing and characterized the impeachment as a power grab by her vice president.
If the Senate approves the impeachment, Vice President Michel Temer is next in line for the presidency and Rousseff would be banned from public office for eight years. Temer, however, is also being considered for impeachment after he was named in testimony related to the corruption scandal.