Bono Undergoes Five Hours Of Surgery After Crashing His Bike In Central Park
Updated: The singer suffered multiple fractures to his eye, shoulder, elbow and finger. U2 announced Sunday that the band would cancel its weeklong residency on The Tonight Show, which was supposed to begin Monday.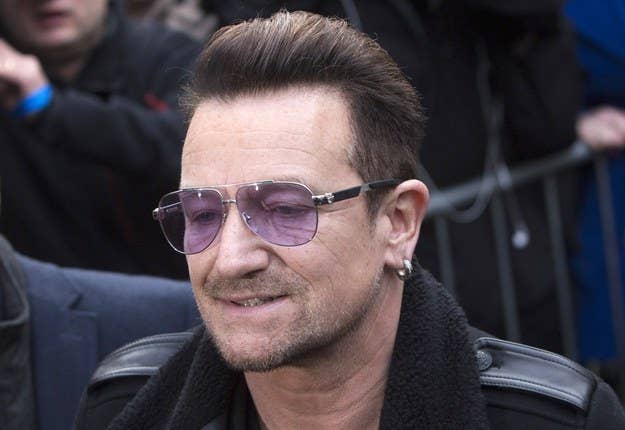 Bono will require "intensive and progressive therapy" after his bike accident, according to his prognosis disclosed to Rolling Stone.
The singer suffered multiple injuries in what doctors have described as a "high-energy bicycle accident" while trying to avoid another rider.
Bono had a facial fracture involving his left eye socket, three fractures of his left shoulder blade, and a left elbow fracture where the bone tore through his skin and was shattered in six places.
He underwent five hours of surgery at at the New York-Presbyterian/Weill Cornell Medical Center which included inserting three plates and 18 screws and washing his elbow out. He had another surgery to repair his fractured left finger on Monday.
Doctors said a "full recovery is expected."
U2 lead singer Bono injured his arm after falling from his bike in Central Park, the band announced on its website on Sunday.
Bono will need surgery, but he's expected to fully recover. The injury does, however, mean the band is canceling its weeklong residency on The Tonight Show, which was supposed to begin Monday.
"It looks like we will have to do our Tonight Show residency another time — we're one man down," the announcement from his bandmates said.
Bono had recently been back in New York from London, where he on Saturday joined in the recording of the Band Aid 30 charity single. It was a particularly eventful week of traveling for the rock star — on Wednesday, a door came off of his private jet at 15,000 feet during a flight from Dublin to Berlin.